No matter what breed they belong to, each dog is unique in some special way. But, one thing they have in common is the loyalty they show to humans.
Having one in your life is a real blast, as no day is dull with a dog around.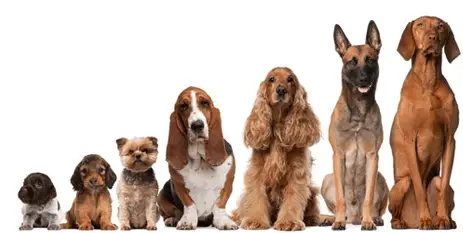 This Great Dane in particular made our day with the reaction he showed when his human mommy came home caring a new puppy in her arms. One would guess the members of the family would be excited to meet the new addition, but not this big guy. As it turned out, he is so used to be the center of attention in the house that he's not afraid to show how he's not that keen on the baby dog.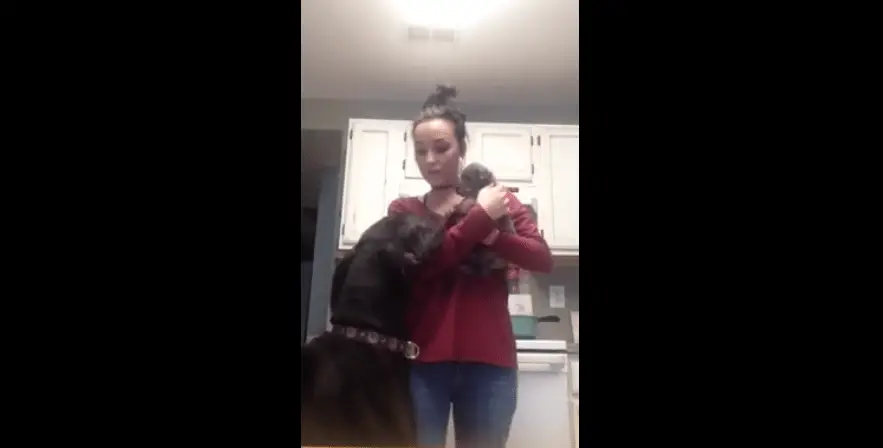 Seeing his mommy giving 'all her love' to another pup, the Great Dane won't stop leaping up on her. He would really love to be the one in her arms.
It looks as though he's begging her to get rid of that little pup.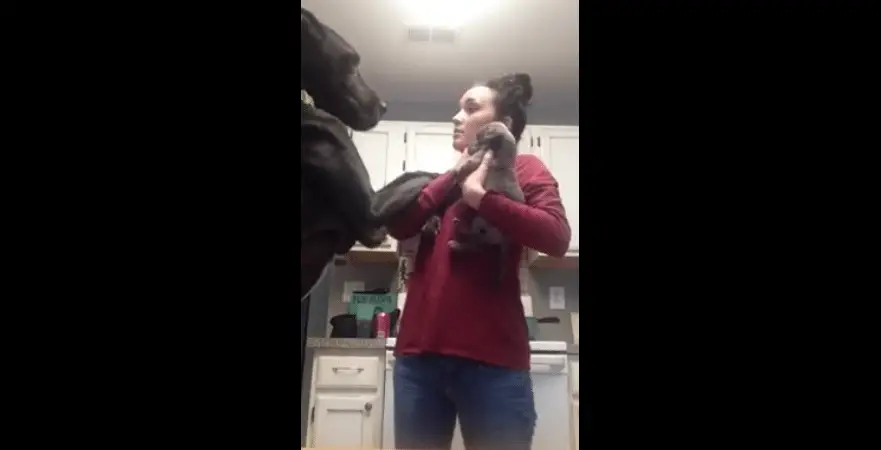 What's most, there is another dog in the house, but unlike the Great Dane, he's not that interested in what's going on around the place. He's just chilling at a corner of the room and doesn't even want to get the attention of his mom.
This is going to make you laugh, that's for sure. Take a look at the hilarious tantrum the Great Dane throws in the video below.