Those who got to grow up around their grandparents are the luckiest people of all. Gradmas and grandpas are those special individuals who would always go an extra mile for the happiness and well-being of their grandchildren. However, when they get extra old, we should be there for them and return the love and the kindness they showered us with during the years.
Matthew Stewart, who is a popular TikToker from Florida, melted the hearts of a huge number of followers after he posted a video of his grandma's sweet and very touching reaction after he told her he built a special room in his new home just for her.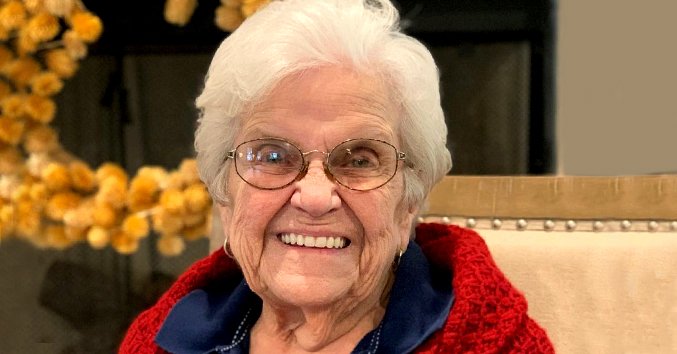 88-year-old Bobbe, or GB, as Matthew called her, couldn't believe she would be given her own bedroom, sitting room, and a bathroom. When she says "just to know someone wants me" and starts crying tears of joy, Matthew gets overly emotional.
He remembered all those times his granny was by his side during the most challenging periods of his life. He was glad he could return all the love she had given him throughout the years.
Since the video was taken back in October 2020, in the midst of the pandemic and the lockdown, Matthew even turned one of the rooms in his new house into a hair saloon so that he could style GB's hair. She had always enjoyed having her hair styled, and Matthew knew he missed that. Although he didn't have any previous knowledge, he still managed to cut his grandma's hair the way she wanted.
This fun experience helped raise her spirits. She loved her new look and said her grandson made her "beautimous."
The cute video of the saloon session has been seen by over 1.3 million people. They all praised Matthew for treating his grandma like a queen.
Another of Matthew's videos shows GB's reaction when she learns she would become a great-grandmother. She was over the moon and said she was more than ready to change diapers.
Unfortunately, GB had an accident shortly after this last video was posted online. She fell and needed to go to rehab, but she didn't make it. GB passed away in January 2022. A month later, Matthew and his family celebrated what would have been his loving grandma's 89th birthday. Sadly, she didn't get to meet her great-granddaughter.
GB made everyone's life a bit better. She was a very special woman and her grandson knew how to repay her for all the love. Rest in peace, Bobbe.