Jeremy Meeks, the Blue-Eyed Bandit, took the country by storm when the Stockton Police Department posted a mugshot photo of him following an arrest in 2014 during a gang sweep called Operation Ceasefire in Stockton, California. Meeks, who had a tough upbringing and was born and raised during "the crack era" which hit USA in the late 80s and early 90s, was convicted on federal charges of being a felon in possession of a firearm and grand theft.
To the police department's surprise, Meeks' mugshot received plenty of comments, mostly from women, who commented on his looks.
With his light blue eyes, high cheek bones, chiseled face and tattooed neck, Meeks made many fall for him and it didn't come as a surprise that he received plenty of offers from modeling agencies to work for them upon serving his sentence and being released from prison.
Turning his back on crime, Meeks life took a turn for the better and he has become a successful model who has walked for many of the big fashion houses and signed contracts with the best in the business, including Tommy Hilfiger and Philipp Plein.
Being son of drug addicts, with his dad killing a young mother and then taking his own life, Meeks' early life was "very, very dark."
"Both of my parents were heroin addicts," he shared, "I was a heroin baby."
Meeks' newfound fame caused troubles in his marriage to Melissa Meeks, with whom he shares a son. The two were together for ten years, from 2008 to 2018, after which the 'Hot Fellon' got involved with the Topshop heiress Chloe Green who is worth around $100 million.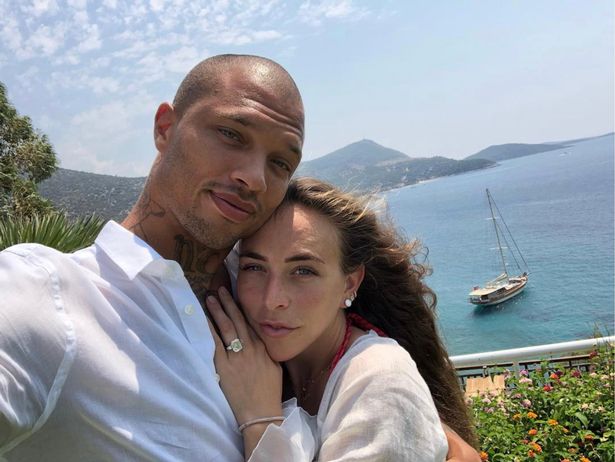 Allegedly, Meeks and Green started dating in 2017 and their affair was exposed after they had been photographed together on a yacht. The couple split in 2019, after Green gave birth to their son, Jayden Meeks-Green.
Back in 2020, Meeks spoke of his arrangement with his two exes and said, "I have an incredible relationship with Chloe, the mother of my 2-year-old. And now I have a relationship with the mother of my oldest son. We're all co-parenting. They are incredible mothers."
Besides being a renown model who has conquered runways and worked for huge names in the business, Meeks has also tried himself in the film industry.
The 'Hot Felon' made his feature film debut in 2020 with the BET+ streaming feature Trigger. In 2021, Meeks appeared in the independent feature film Secret Society.
Speaking of his acting experience, he confessed he fell in love with it so we are likely to see more of him in the years that follow.
Please SHARE this article with your family and friends on Facebook.
Bored Daddy
Love and Peace