Every parent's dream is their children to be successful and many wish for them to take into their footsteps, especially is they are successful at what they do themselves.
George Strait has a lot to be proud of. He has an impressive career as a country music singer, songwriter, actor, and a music producer whose passion is team roping. The "King of Country" is one of the most influential and popular recording artists of all time.
Strait's son, George Harvey Strait Jr. (aka Bubba), is making his dad very proud as it looks these two are like two peas in a pod not only when it comes to the great looks, but the character and the interests as well.
Bubba became a team roper and is very successful at what he does. He's a
team member of the Professional Rodeo Cowboys Association.
Back in 2004, Strait spoke of his son's passion and profession and told The Team Roping Journal, "It's the greatest feeling in the world to watch my son win a roping, or even to just watch him compete," adding, "Bubba and I have been fortunate to win a couple of buckles together, and that, my friends, is the ultimate."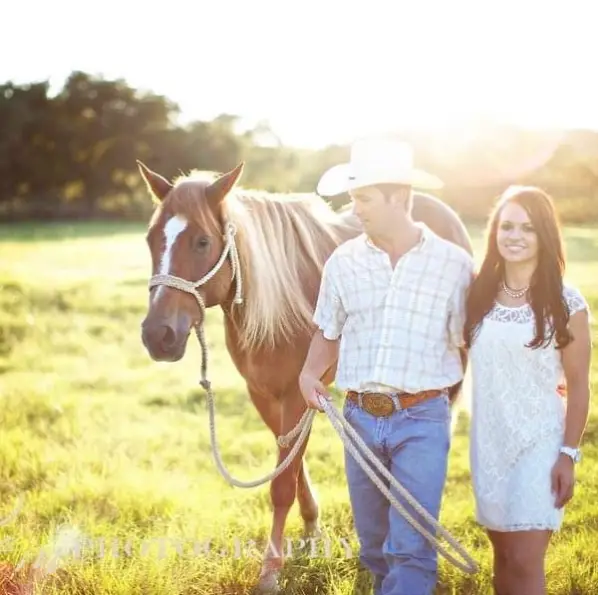 Bubba lives in Texas with his wife Tamara and their two children and he's pursuing career in music thus following into his famous father's footsteps. Besides being a singer on his own, Bubba has written songs for his dad in the past.
Take a look at these father and son performing "Arkansas Dave" which was written by Bubba side by side. Amazing!