Gene Wilder was a legendary actor and a beloved entertainer who gave the world of film some iconic roles, including that of Willy Wonka in Charlie and the Chocolate Factory.
Born on June 11, 1933, in Milwaukee, Wisconsin, to a mother who experienced heart issues, Wilder did all in his power to always make her laugh, as her doctor once advised him when he told him, "Don't ever argue with your mother, you might kill her. Try to make her laugh."
This made him realize that he could become an actor who would entertain crowds, and eventually, he became one.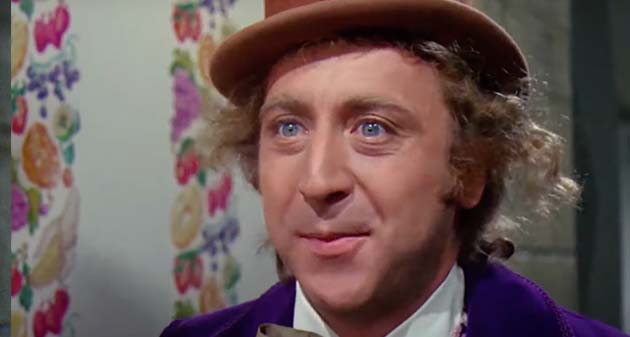 After playing in a number of off-Broadway shows, he was offered the role which changed his life forever and helped him make a name for himself. However, before he tried his luck in the film industry, Wilder changed his name. He was born Jerome Silberman, with his father being a Russian immigrant, and his mother being of Polish descent.
As he was a huge book lover, Wilder took the inspiration for his new name from the character of Eugene Grant from the book Look Homeward, Angel, and the surname came from Thornton Wilder, author of Our Town.
Before landing the role of Willy Wonka, Wilder received an Academy Award nomination for Best Actor in a Supporting Role for his role in Mel Brooks' classic comedy The Producers.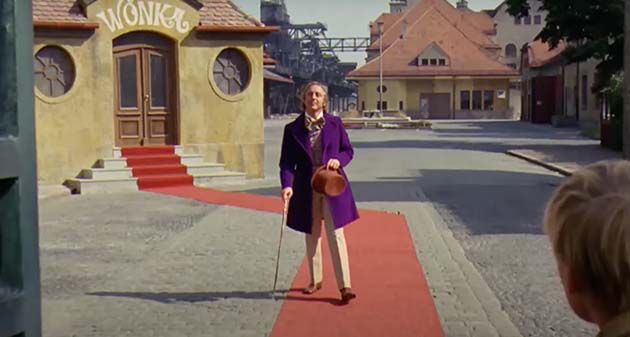 When he read the script for Charlie and the Chocolate Factory, Wilder loved it. He, however, had many things in mind when it came to his character and letters he sent to director Mel Stuart emerged following the filming.
"When I make my first entrance, I'd like to come out of the door carrying a cane and then walk toward the crowd with a limp. After the crowd sees Willy Wonka is a cripple, they all whisper to themselves and become deathly quiet," Wilder wrote in the letter to Mel Stuart.
"As I walk toward them, my cane sinks into one of the cobblestones I'm walking on and stands straight up, by itself; but I keep on walking, until I realize that I no longer have my cane. I start to fall forward, and just before I hit the ground, I do a beautiful forward somersault and bounce back up, to great applause."
The entrance turned out to be the right deal as it gave the character of Willy Wonka another dimension.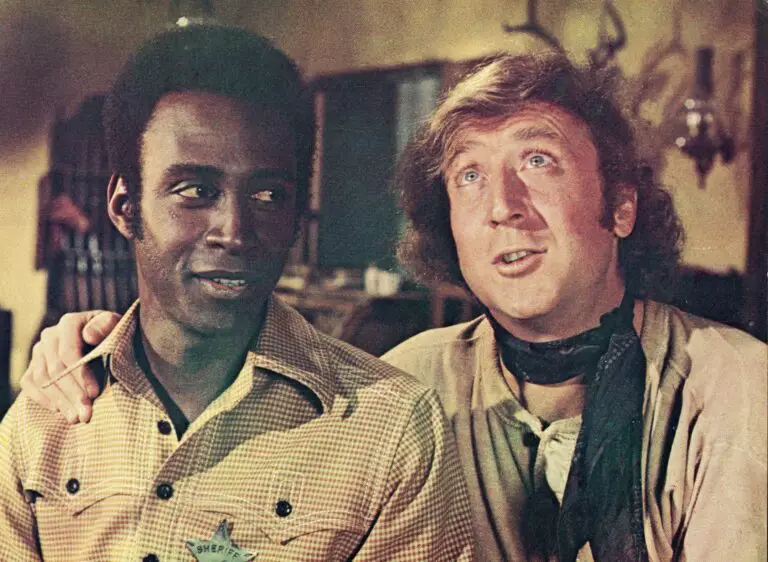 Wilder was also heavily involved with the making of the costumes his character wore in the film. "The hat is terrific, but making it 2 inches shorter would make it more special," Wilder was said to have said.
When Tim Burton released the remake of Charlie and the Chocolate Factory, with Johnny Depp in the lead role, Wilder wasn't impressed. "I think it's an insult," Wilder explained. "Johnny Depp, I think, is a good actor, but I don't care for that director. He's a talented man, but I don't care for him doing stuff like he did."
Wilder moved on to play in other films, including Blazing Saddles in 1974. Later, together with Mel Brooks, Wilder wrote Young Frankenstein and starred in it. The two were nominated for an Oscar for Best Writing, Screenplay Adapted From Other Material.
Most of the films which followed didn't receive good critics and Wilder eventually quit acting and turned to writing. He published  two novels and several short stories, and in 2005, he released a memoir, Kiss Me Like a Stranger: My Search for Love and Art.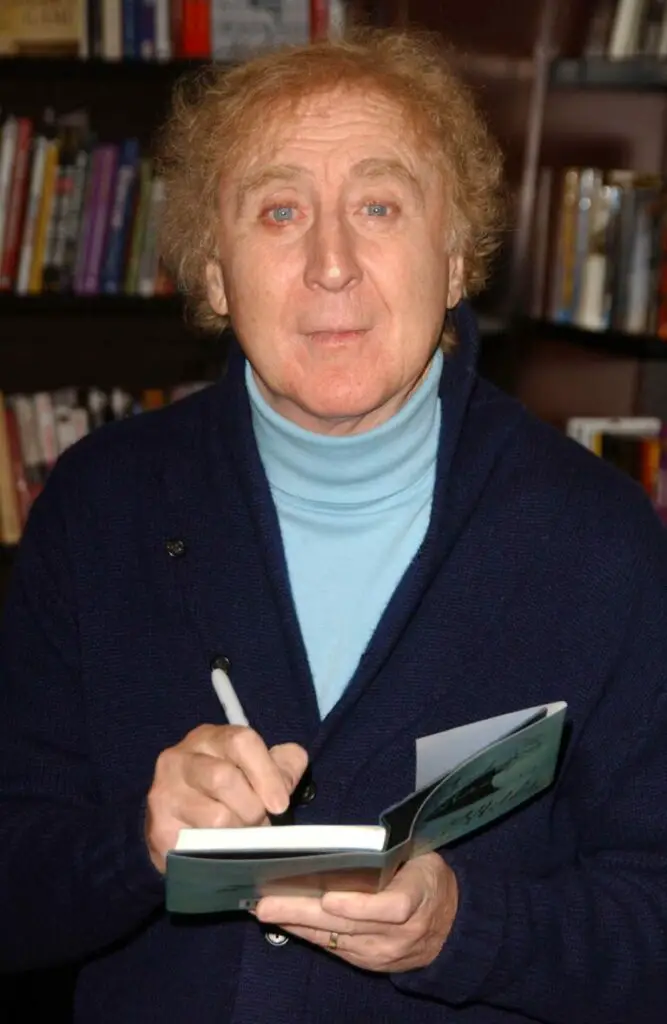 "Once in a while, there was a nice, good film, but not very many. If something comes along that's really good and I think I would be good for it, I'd be happy to do it. But not too many came along," he said of leaving the acting business.
"I mean, they came along for the first, I don't know, 15, 18 films, but I didn't do that many. But then I didn't want to do the kind of junk I was seeing. I didn't want to do 3D, for instance. I didn't want to do ones where it's just bombing and loud and swearing. So much swearing going on. If someone says 'Ah, go f— yourself,' well, if it came from a meaningful place, I'd understand it. But if you go to some movies, can't they just stop and talk, just talk, instead of swearing? That put me off a lot."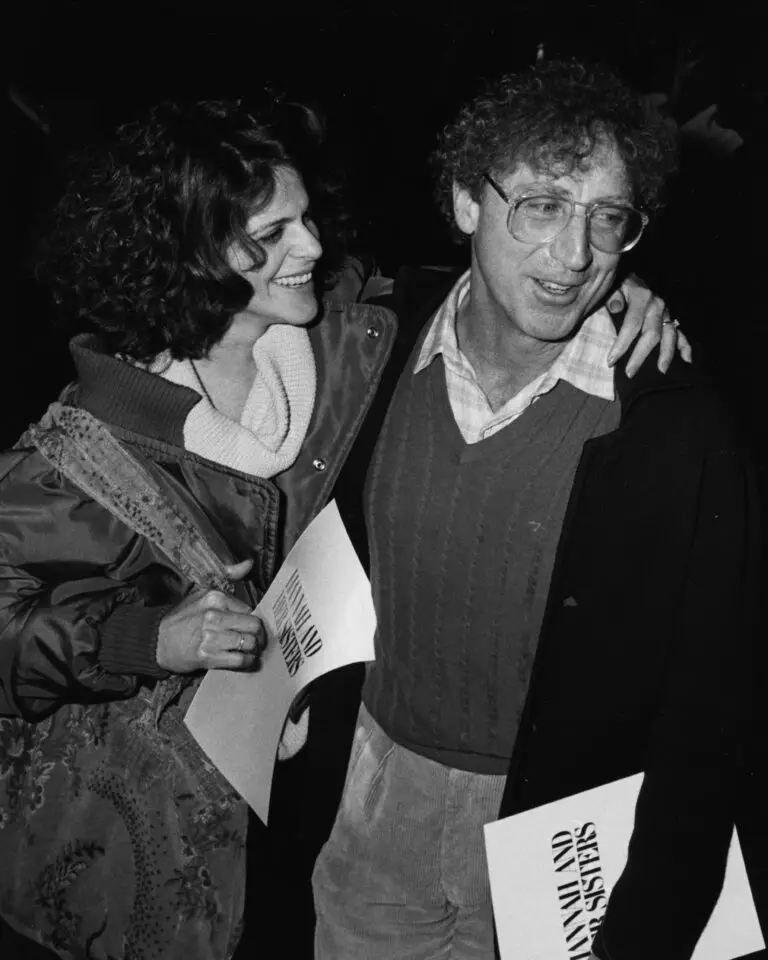 Wilder was married four times. He passed away in 2016 after suffering from Alzheimer's for several years. Wilder, however, decided to keep his illness a secret from the world.
"He simply couldn't bear the idea of one less smile in the world," his nephew, Jordan Walker-Pearlman, said in a statement.
At the time of his passing, Ella Fitzgerald's version of Somewhere Over the Rainbow was reportedly playing, while the actor was surrounded by his family.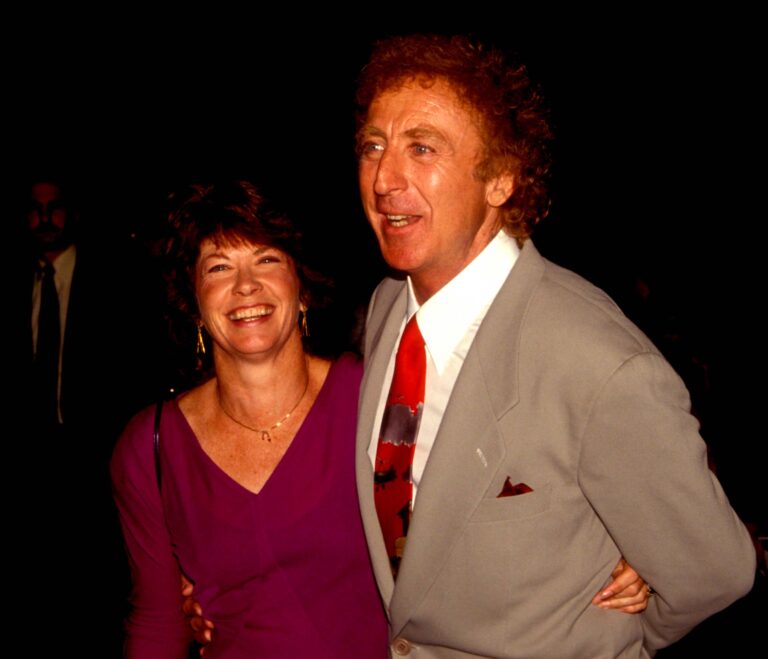 Around a year after his passing, Wilder's widow, Kareen Webb, opened up about his struggles during the last years of his life.
"My husband took the news with grief, of course, but also astonishing grace. I watched his disintegration each moment of each day for six years. One day, I saw him struggle with the ties on his drawstring pants. That night, I took the drawstrings out. Then his wrist was bleeding from the failed effort of trying to take off his watch. I put his watch away," Webb wrote to ABC News.
"Gene died fifteen months ago. I was in the bed next to him when he took his last breaths. By that point, it had been days since he'd spoken. But on that last night, he looked me straight in the eye and said, three times over, 'I trust you.'"
Gene Wilder will forever be remembered as someone who brought many smiles to many people.
Please SHARE this article with your family and friends on Facebook.
Bored Daddy
Love and Peace