A lot of actors and actresses leave a mark in the movie industry, but not many of them leave a mark in the lives of ordinary people like you an I. One of those Hollywood sweethearts who have impacted not only the world of film, but also the world in general is definitely Gary Sinise.
Known for his roles of Stu Redman in The Stand and Lt. Dan in Forrest Gump among the rest, Sinise should be proud of his numerous achievements, awards, and his acting career.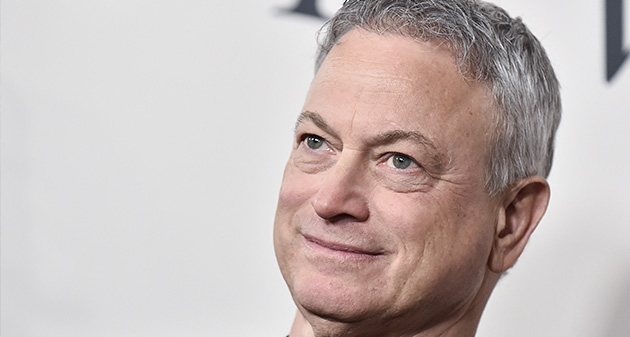 Plying the disabled and emotionally tortured veteran alongside Tom Hanks in the legendary Forest Gump, Sinise finally got the recognition he has always deserved. For his part in this film, Sinise was nominated for both a Golden Globe for Best Performance by an Actor in a Supporting Role in a Motion Picture and for an Academy Award for Best Actor in a Supporting Role.
"We didn't know that the movie would be as big a hit as it was. I knew I very much wanted to play that part, I had Vietnam veterans in my family. I had supported Vietnam veterans in the '80s, '70s and '80s, trying to help them in various ways in Chicago," Sinise said of his role.
"And then along comes this opportunity very early in my movie career—I'd only done a few things—to audition to play a wounded Vietnam veteran. I very much wanted to do it, I was lucky to get the part."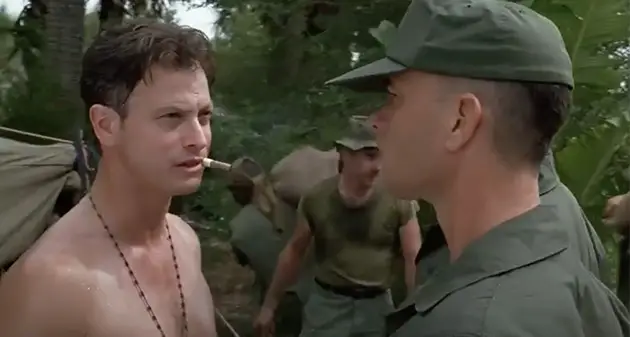 However, before he had his big breakthrough on screen, Sinise worked as a director.
When he was just 21, he and his friends Terry Kinney and Jeff Perry founded the Steppenwolf Theatre Company in Chicago which soon branched out to New York. With their production of The Grapes of Wrath back in 1990, Sinise's theater company had their first Broadway debut.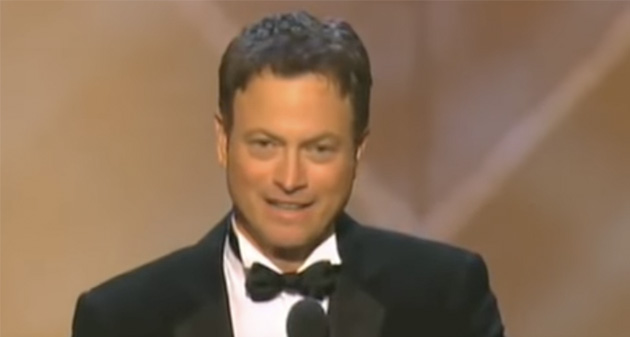 Sinise has dedicated a great part of his life and his time to helping veterans. After Forest Gump, he formed the band Lt. Dan Band and performed for troops in the U.S. as well as overseas. It was then that Sinise founded the Gary Sinise Foundation whose main goal is to provide homes for the injured veterans. So far, around 80 houses have been built and the construction of more will be taking place in the months and years to come.
"I just tried to share what I've experienced," Sinise told Military Officers Association of America.
"Certainly, the events of Sept. 11 were a terrible catalyst to drive me into a service life — more than I ever would have expected. It's the journey from this sort of singular focus on acting and myself to trying to do more for others. It's impacted me over the years and given greater purpose to my life."
Sinise is a family man. He and his wife Moira Harris have been married for 40 years and have three beautiful children together, Sophie, McCanna Anthony and Ella.
Speaking of his wife, Sinise says that the secret behind a long-lasting marriage is "the sense of humor" and adds, "My wife's a loving, funny, Irish-spirited person, and I'm still surprised at some of the things she says. She makes me laugh every day."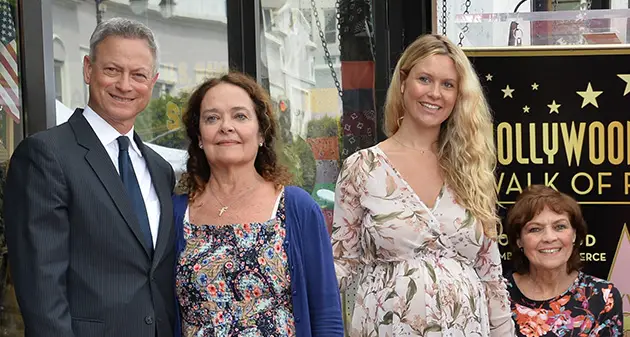 He also shared a fun story of the first time he met his father-in-law. The night they were supposed to meet, Sinise was working at the theater and just after he finished, he rushed to the men's Union League Club in New York. However, as he wasn't wearing a suit, the men at the gate wouldn't let him in. After he begged them to let him inside and told them how important that meeting was for him, they handed him a suit coat and snuck him into the club through the service elevator.
"I'm now in the movie business, successful," the actor told Build Series. "I show up in a suit, they put me in the presidential suite. I make a speech. It was a totally different trip to the Union League Club after that."
In 2017, Sinise and Harris announced that they would become grandparents for the first time.
What an awesome couple.