Very often, we speak of the importance of mothers in their children's lives and we all agree that they sacrifice a lot for their kids' well-being. However, we sometimes forget that most fathers do the same.
It was Dad's Night at the Lincoln Elementary School in Wyckoff, New Jersey, and four dads stole the show with their cute and fun performance.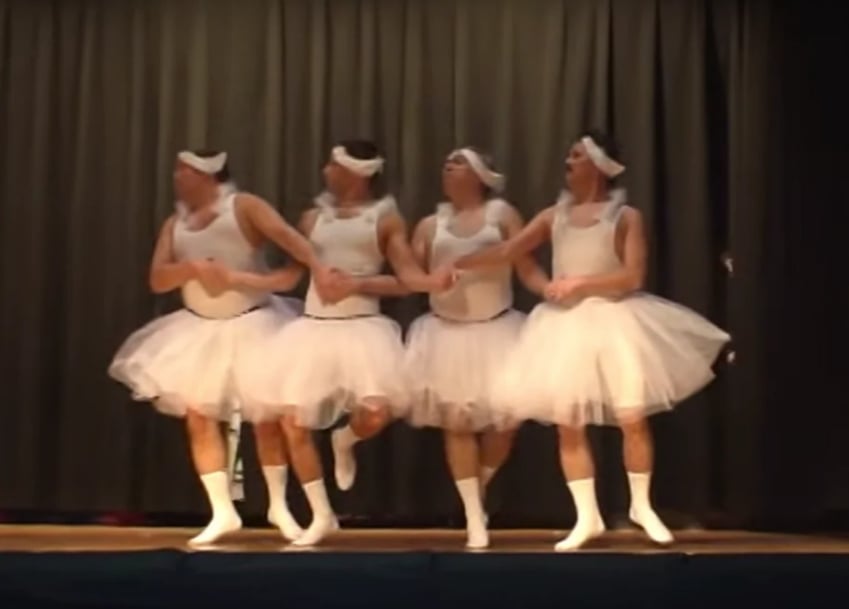 "You can only imagine the delight in your child's eyes when you walk out on stage. To them, you become a superhero. You can do no wrong. If you want your child talking about you for the next 6 months, get up on stage and have some fun," the school's website wrote.
So, these dads did exactly that when they took the stage. Everyone knew they would give the audience a night to remember.
Wearing ballerina costumes designed for women and head bands with veils, they looked hilarious. Instead of tights, the four dads wore white socks and it only added to the uniqueness of their outfits.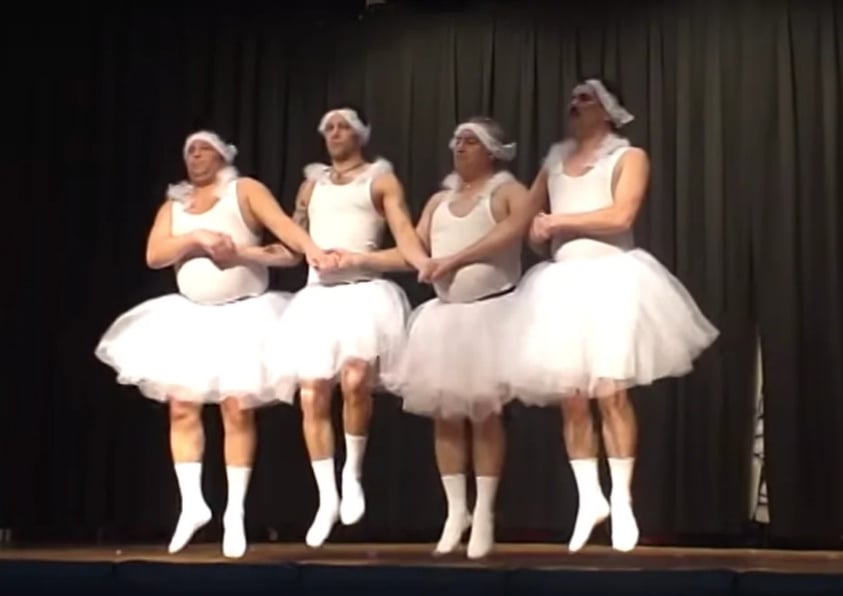 They walked on stage with confidence, and some even paced on the tips of their toes, just like real ballerinas do.
Loud laughing could be heard as the four started dancing on one of the most popular ballet music pieces ever composed, Swan Lake by great Pyotr Ilyich Tchaikovsky.
It is obvious that they did practice the routine, but their movements are quite mismatched. They run, and then jump, before they land on their feet, lacking the gracefulness of professional ballet dancers. Their spins are quite great, and everyone loves their every move. Finally, after giving the audience the time of their life, the four dads end their spectacular routine by landing on their knees.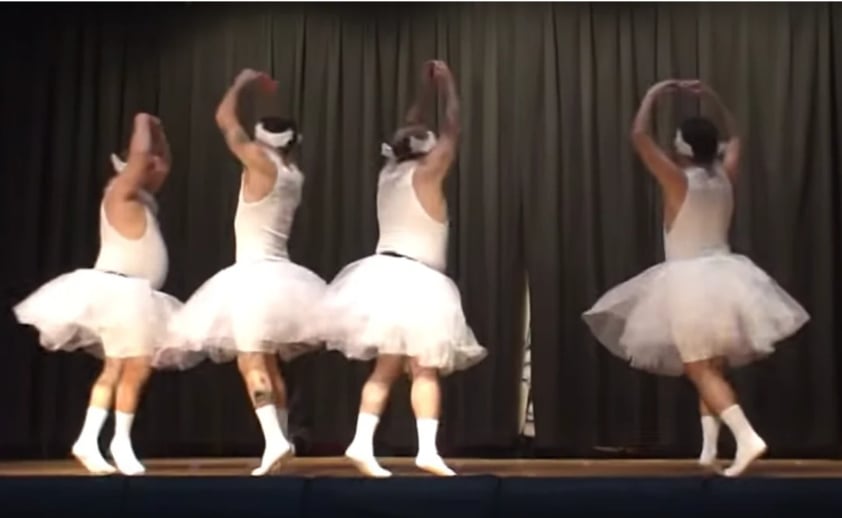 They received a loud applause and their bravery to get on stage and perform was praised by the entire school.
We are sure that in case their children got a little bit embarrassed with their dads wearing skirts now, they would appreciate this moment later in life and would cherish it as a fond memory.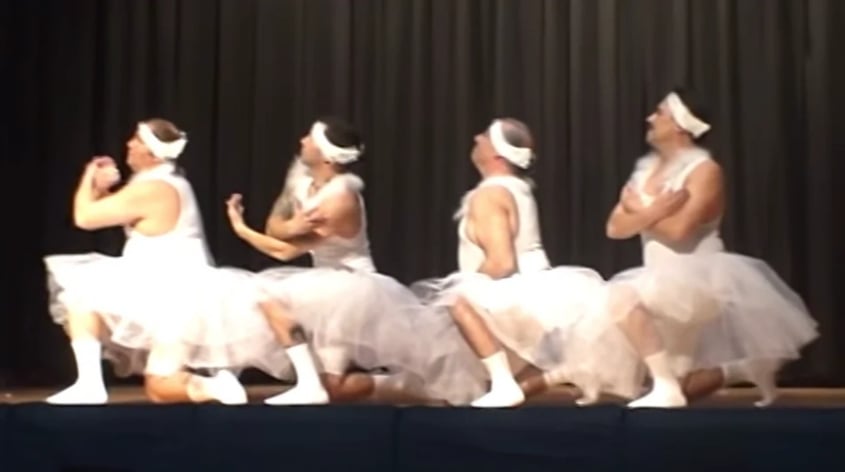 Way to go dads! For their brilliant performance please go to the video below.