A 10-year-old girl from Florida who was looking forward to seeing her teacher and friends again during the first Zoom class for this years was left in shock as she witnessed her mother being murdered. The teacher and the girl's classmates who attended the meeting witnessed the whole thing as they watched in horror.
The mother, 32-year-old Maribel Rosado Morales got into a row with her ex-boyfriend, 27-year-old Donald J. Williams, over some video. As the two argued, he pulled a gun and shot Morales who was taken to a hospital where she died.
The tragedy took place at 8 in the morning, on Tuesday, August 11. There were six children in the house at the moment of the shooting.
Soon after the incident, Williams was taken into custody with the charges of first-degree murder.
The teacher at Warfield Elementary School witnessed the murder. In a press conference on Tuesday, August 11, William Snyder, Martin County Sheriff said, "The teacher's online — I've never done a Zoom with children, so I'm picturing there's other children on — and the teacher can see the children. The teacher said she heard a commotion, heard profanity."
"Realized there was some type of domestic altercation. Still could see the child that's online. The teacher said she mutes her button so nobody has to hear it and then she sees the 10-year-old put her hands up to her ears," he continued.
"Almost immediately after the child put her hands up to her ears, the computer screen went blank. We know the computer was hit with a projectile," he added.
Florida girl's mother shot and killed during first day of online class as teacher watches, police sayhttps://t.co/NhyJKrKsIw

— The Toon Mom (@toon_mom) August 13, 2020
Morales' fiancé was with her on the phone when she told him Williams entered her place. He told her to call the police, but things escalated quickly. "Why? She didn't do nothing. Why? She didn't deserve it. I wasn't there to save her. I wasn't there," he said.
According to reports, Morales was shot multiple times and none of her four children nor two of their cousins present sustained any physical injuries, but the scene of their mother an aunt being killed before their eyes will probably stay with them for a very long time.
Mom Shot & Killed on Daughter's Zoom Class as Teacher Watches https://t.co/9ndAPBd2Xq #NEWS #crime #domesticviolence #Florida pic.twitter.com/f54yIyYJfu

— Parentology (@GetParentology) August 12, 2020
The spokesperson of Martin County School District expressed condolences on the behalf of the school.
"Our deepest sympathies and condolences go out to the family and children who were witnesses to this heartbreaking and senseless tragedy. The incident is still under active investigation by law enforcement, and we will continue to respect the privacy of the teacher and our students," he was reported saying, according to NBC.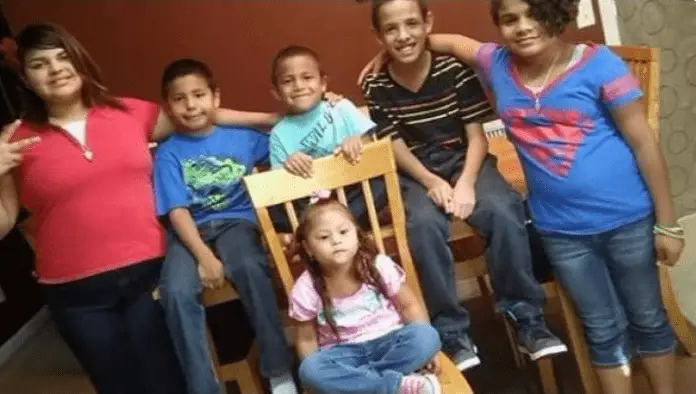 Relatives and friends of the family set up a GoFundMe page that would help the kids. Our thoughts and prayers are with them. We hope they would be able to overcome this tragedy with time, as for their mother's killer, we hope he rots in Hell.