Many times in life we find ourselves in desperate situations and we need someone's help in order to overcome the difficulties. Just like this lovely dog who got himself in trouble.
Luckily, the brave firefighters were there to provide help and save the day. After all, they are our everyday heroes whose courage never ceases to amaze us.
The neighbors in Wells, Maine panicked and called for help when they saw Jasper, the 10-year-old Husky, on the roof.
They assumed the dog got out through an open window but either didn't know how to get inside, or the window accidentally closed shut.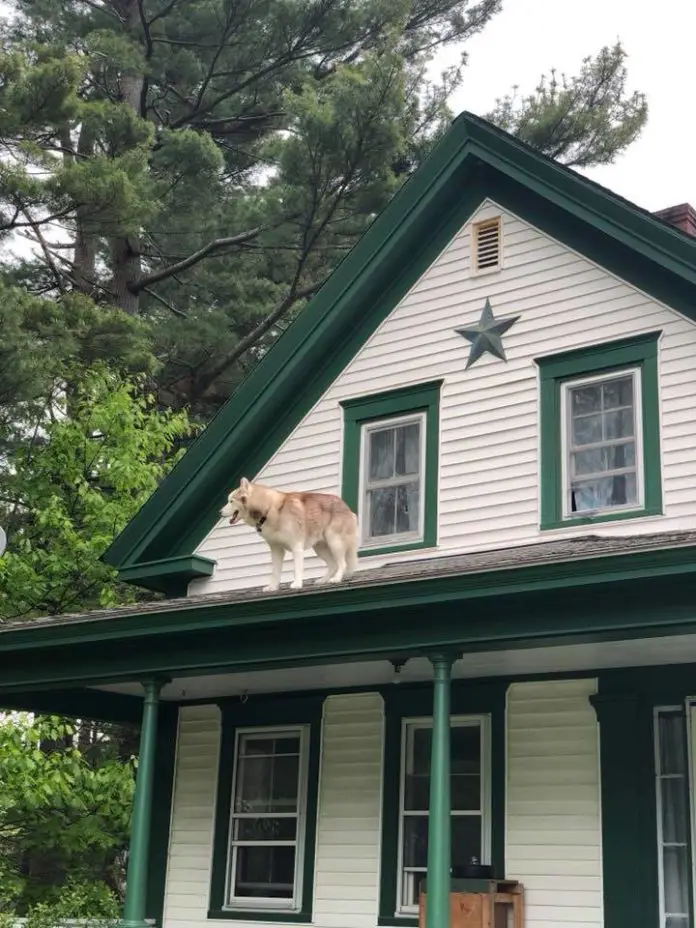 The roof was about 15 feet high and the worried neighbors feared for Jasper's safety. They first contacted the Wells Police that redirected the call to the Wells Professional Firefighters Association.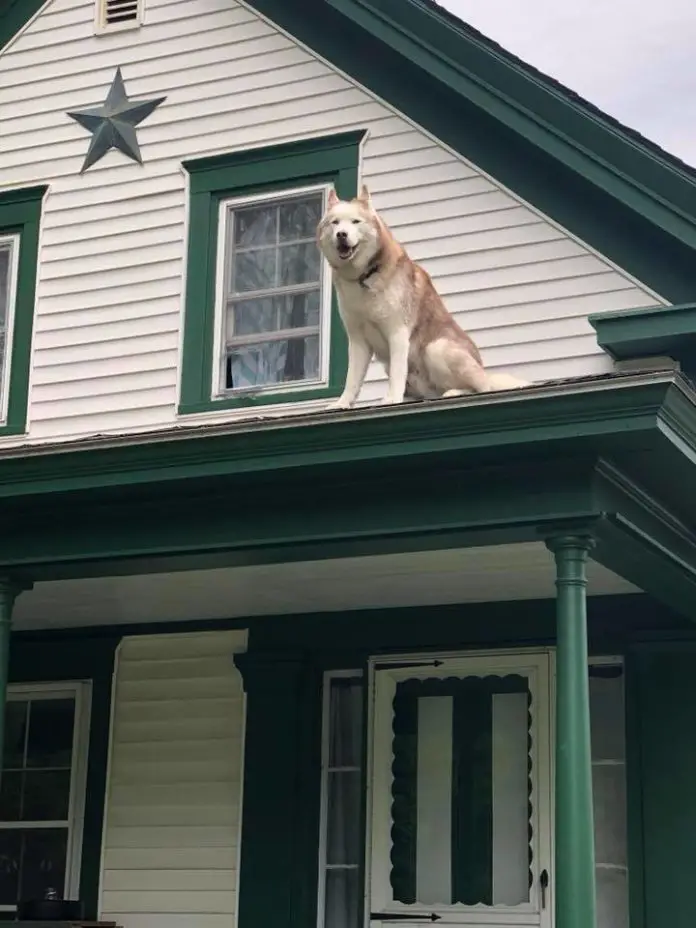 The fun part of the rescue was that Jasper seemed to be having good time up there. He wasn't really scared.
"The call came in for a dog stuck on a roof. My first thought was on the roof of a car, but I didn't exactly know what was going on," said Captain Jeff Nawfel of the Wells Fire Department. "Myself and another firefighter who was there with me made the decision that we would ladder the building by ourselves and that we were going to put the dog inside."
The rescue had a happy ending because no job is too challenging for brave Captain Nawfel who climbed the ladder of the ladder truck and helped the dog find the way inside the house through the room.
You can never guess what Captain Nawfel got as a thank you for the successful rescue mission.
The dog thanked the firefighter with one big, sloppy, wet kiss!
After the firefighter department shared the lovely story on their Facebook page, it quickly went viral and everyone who got to see the kiss went all smiles. People agree it was the best "thank you" someone can get in return for a job well done.
Many news outlets were eager to hear to what the Captain himself had to say.
"Friendly dog. Kinda gave me a smooch on the way in the house and that was the end of it and I came down the ladder," Nawfel said.
"It floors me that, out of anything going on, this has gotten the attention that it has. It's crazy. Absolutely crazy."
"You know there's always the thought of the firemen going to rescue the cat out of the trees… it's the ongoing thing. But a dog on the roof is a first."
We are certain Jasper's owners are beyond thankful because their dog is not only safe and sound, but pretty famous as well.
Check the amazingly heartwarming interaction in the video below. It will definitely make your day.
Make sure you share it with your family and friends.