The incredible story of Ed Gernon and the dog he adopted is just a proof that every dog out there can make a great pet if given the amount of love and devotion they deserve.
When this man paid the local shelter a visit, this particular dog caught his eye and despite the staff's warnings that Rex was a street stray dog that used to get into fights with other canines, Ed decided to give him a chance and adopted him.
Rex turned out to be the best pet one can ask for.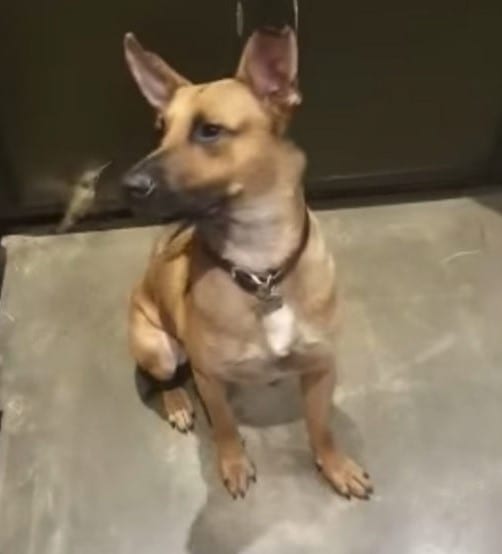 The bond between these new friends became very strong. They would spend most of their days together, taking long walks, playing fetch, and running around their hometown of Whittier, California. 
During one of their walks something unusual happened. Rex stood in front of a bush and refused to move an inch. Wondering what could be going on, Ed got closer and saw it was a hummingbird laying there on the ground.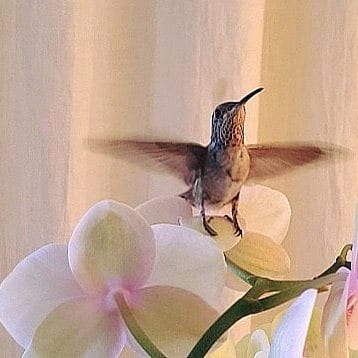 It looked as though it was dead, and just as they wanted to proceed, Ed noticed the tiny bird's heavily breathing. He couldn't just leave it there, so he took her home with him.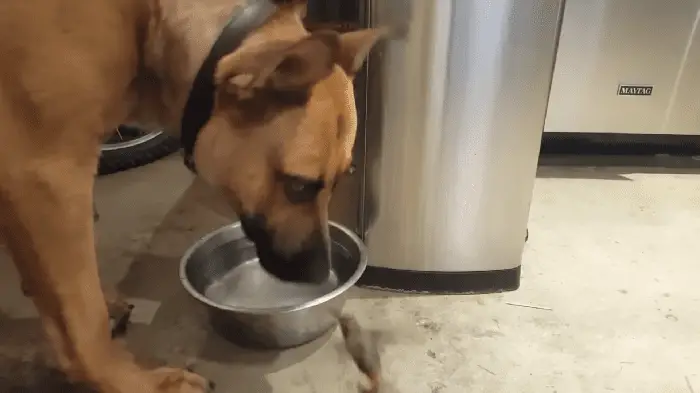 Ed named the bird Hammer and was amazed how his dog who was considered a feral could love and care for this tiny creature so much. 
"It was this little creature. This fragile creature that the whole world wanted to kill and [Rex] was trying to protect her so I thought I'd go the distance," Gernon said.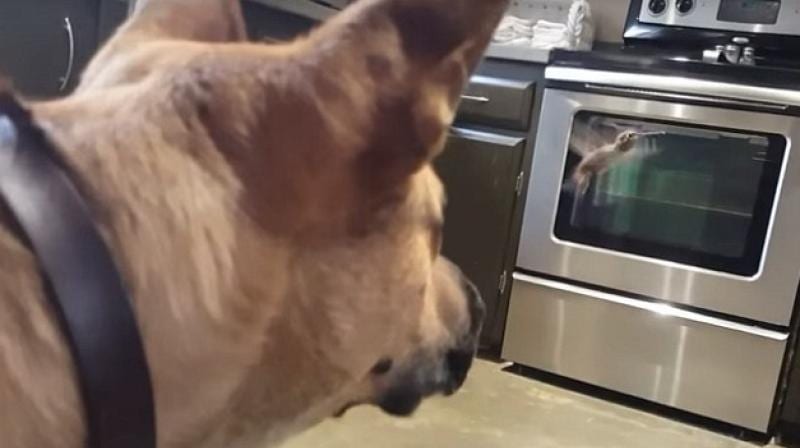 In order to nurse her back to health, Ed would feed his new pal Hammer sweet water every fifteen minutes, day and night. This, along with all the attention she was getting, Hammer started flying again. 
"It's crazy. You live with Tinkerbell. It's like that's what this is like," he said.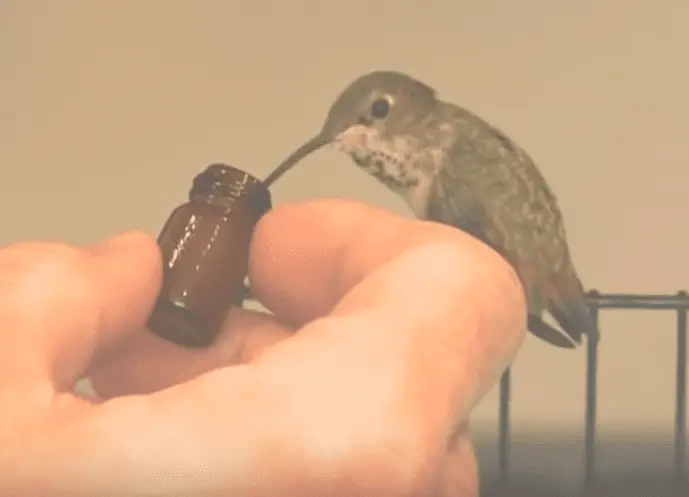 Rex and Hammer became best of friends. This lovely bird enjoys spending her days swimming in her friend's water bowl. As for Rex, he loves watching her having fun. 
Ed is beyond happy seeing his loving pets having so much fun together. He often puts their adventures on tape. 
This is another video showing the two cuddling and enjoying their days.
No matter how much both Ed and Rex grew fond of Hammer, he is aware that the bids will eventually leave their home. She would probably want to be around those of her kind and form a family of her own. Ed leaves the house windows open in case Hammer wants to explore the outside world, but so far she opts for staying with her human daddy and her four-legged pal. 
"I rescue this dog. He rescues the bird. The bird rescues all of us in a weird sense and it's just a miracle," Gernon said.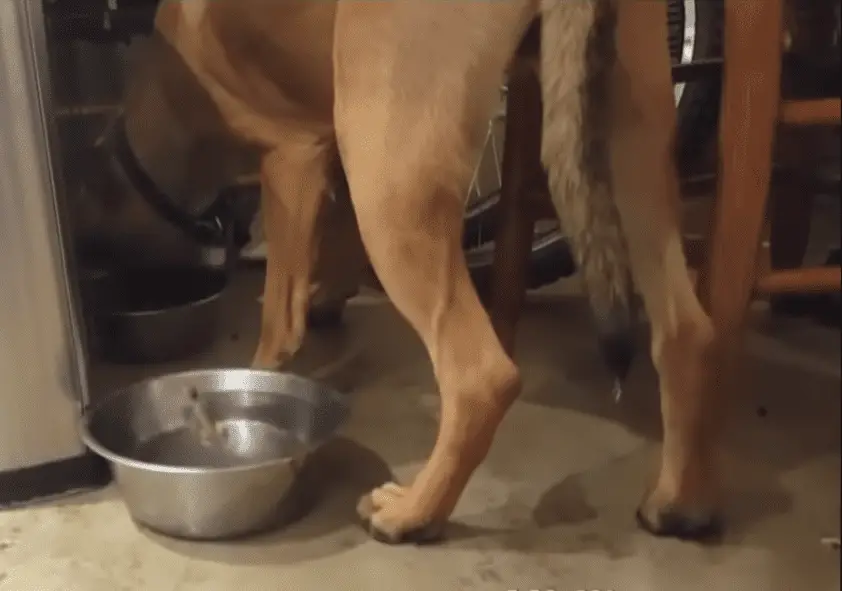 This trio might be unusual, but they became inseparable and love each other to the moon and back. 
Check another of their videos below and enjoy.