In little less than three months time, one of the most famous actresses in the world of showbiz, Betty White, will be turning 100!
White was born on January 17, 1922 and has spent pretty much her entire life performing. She has given the world some fantastic roles such the one in the legendary Golden Girls.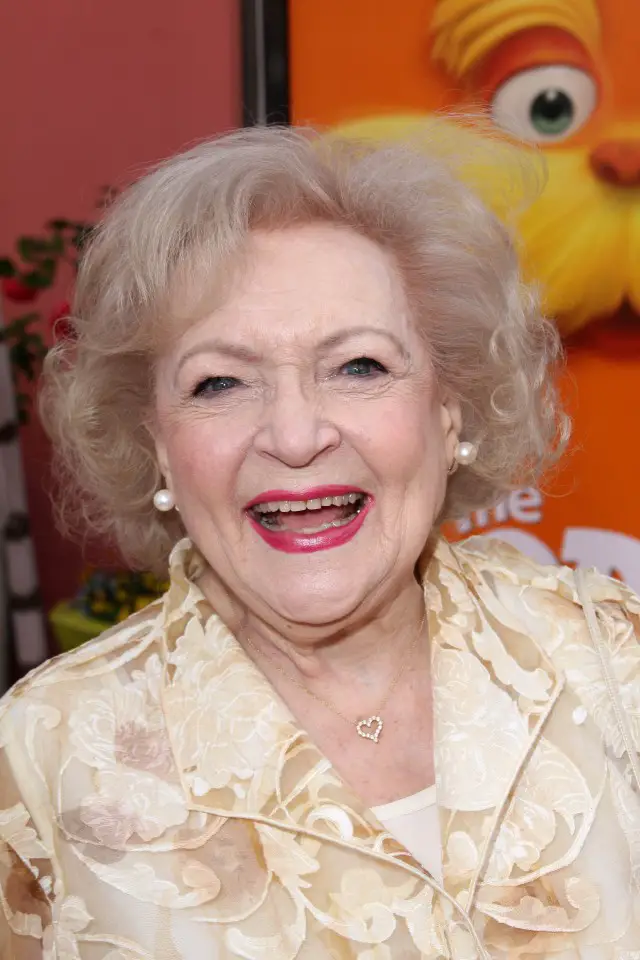 This incredible woman isn't just one hell of a performer, but an individual with a heart of gold too. She is known for her love for animals, including the wild ones. If you wonder what we are talking about, let us remind you that when she reached 99, White visited the Los Angeles Zoo and got to hang out with one of its inhabitants, Grizzly bear Bam Bam.
Believe it or not, fearless Betty White gave the enormous animal a kiss and even got one in return.
Now, as her milestone birthday is approaching, fans are asking for their favorite actress to be provided with national security, according to The New York Post. They simply want to make sure White stays safe and sound.
Happy National Pet Day to all my friends out there, both two legged and four legged! I have been a pet lover all my life. #nationalpetday pic.twitter.com/wLpszTNgK4

— Betty White (@BettyMWhite) April 11, 2021
"Please provide her with national security protection and wrap her safely in bubble wrap," tweeted one fan.
"I have been informed that Betty White is turning 100 in January. We're all getting the day off as a national holiday I presume," another tweeted.
Betty White is 99 years old and 3 months away from 100; please provide her with national security protection and wrap her safely in bubble wrap; we love her. pic.twitter.com/DYIEIVYUuu

— 💞🕊Heyoka 🕊💞 (@HeyokaEmpath01) October 13, 2021
BETTY WHITE IS ALIVE AND WELL.

It would be FANTASTIC if Twitter could add a feature to let us know national treasure Betty White is alright whenever she's trending.

— BrooklynDad_Defiant! (@mmpadellan) October 13, 2021
White was forced to celebrate her previous birthday with her closest friends only and couldn't throw the party she hoped for because of the ongoing pandemic which affected everyone's life in one way or another.
"I am blessed with good health, so turning 99 is no different than turning 98," she said in January.
Betty White is older than sliced bread

The first sliced commercial bread loaves were produced in 1928; Betty was born in 1922

— UberFacts (@UberFacts) October 10, 2021
I saw Betty White was trending and my first thought was "NOOOOOOOOOOOOOOOOOOOOO!" but was relieved to find out that it's just because she's so AWESOME!

I ❤️ you Betty White! pic.twitter.com/46DOoDgh4S

— Peter Morley (@morethanmySLE) October 13, 2021
We still don't know what she's planning for her milestone birthday. However, knowing her lavish taste, we are sure her party will be one to remember.