When walking at a restaurant, we all want to get the best table and enjoy our meal sitting on comfy chairs. Well, when we are not getting this, we may feel a bit disappointed by the place, especially if we see an empty, soft booth next to our not so nice table. This is what a family from Texas stumbled upon when they chose to dine at the Texas Roadhouse restaurant in Dallas.
However, when the family got closer look at the empty booth, they learned it was reserved for a group of VIP's. They had no idea who they might be, but assumed the group had to be special because they'd get the best table that was nicely decorated and really stood out than the rest.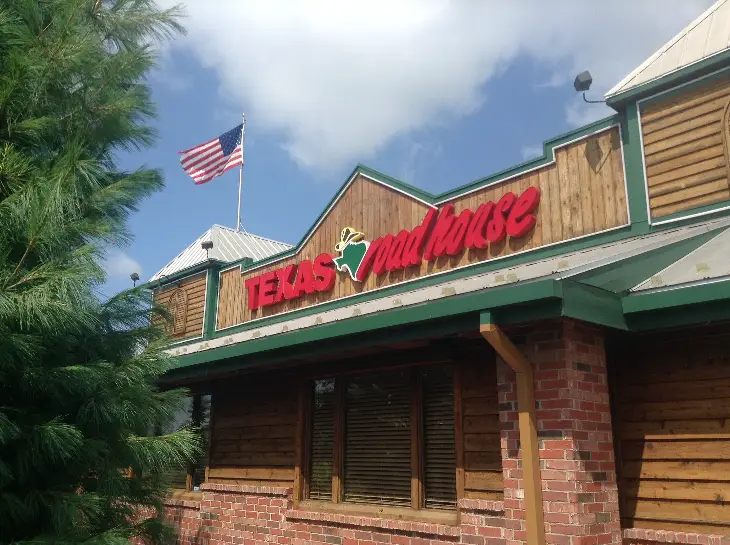 The national American Flag and Texas state flags were adorning the wall in the background, and an elegant white tablecloth was placed over the table. The family, as well as the rest of the customers, were eager to meet the five people, whom they assumed were someone really important.
At one moment, they noticed the sign and knew exactly who the VIP guests were.
It was really touching and sad when the family realized the special guests will never enter the place anytime soon. In fact, they will never again be able to celebrate their friendship or have a gathering over the specialties of the house.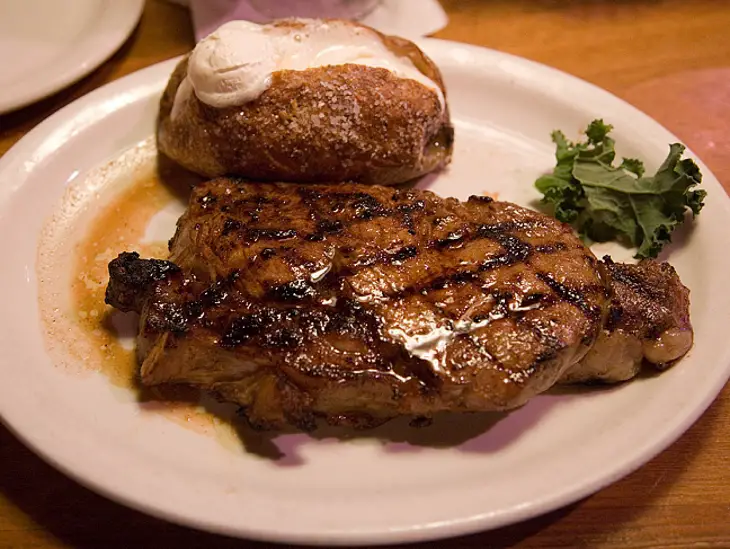 The table had been reserved for five slain police officers who were ambushed by multiple snipers on Dallas. The booth was a way for the restaurant to say thank you to the brave souls.
It was something that mustn't go unnoticed. The family decided to take a photo and share it on the social media. All those people who got to see the unselfish act were thankful to the restaurant for what they did.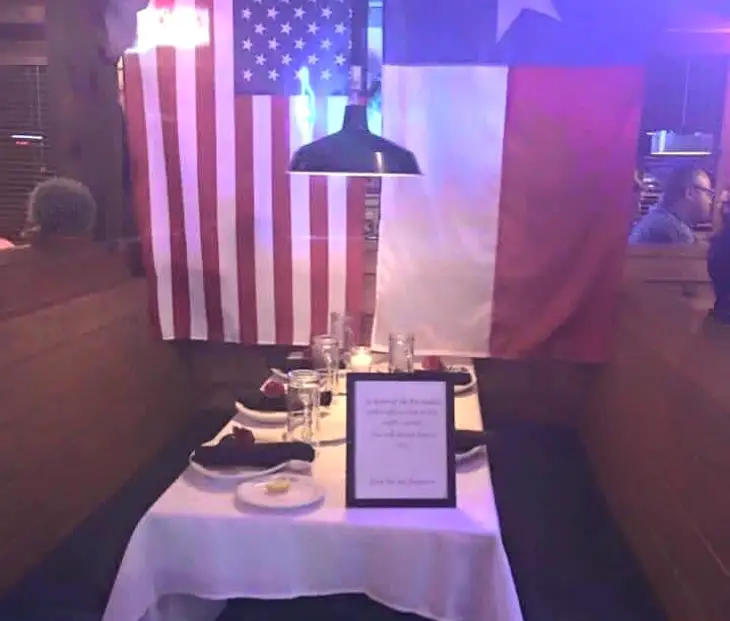 Many of the customers couldn't hold their tears back after they read the sign placed on that special table which said:
"We remember and honor the five slain police officers, Sergeant Michael J. Smith, Officer Michael Krol, Officer Patrick Zamarripa, Senior Corporal Lorne Ahrens, and Mr. Brent Thompson, who worked for the Dallas Area Rapid Transit Police Department, that the Texas Roadhouse restaurant reserved a table for. We thank you for your service. May you rest in peace."
We are beyond grateful for the men in blue who sacrificed their lives for the citizens of Dallas, as well as glad that the Texas Roadhouse took the time to honor these heroes doing an amazing deed. We should all take the time and say "thank you" for the heroes who lost their life, and to those men and women in uniform that put theirs on the line every day.