Sadie and Jarvis Sampson dreamed of being parents from the moment they met. Unfortunately, their road to parenthood wasn't an easy one. Getting to that point of their lives where they became a mom and a dad took a number of heartbreaks they needed to deal with. But at the end, it was all worth it.
Sadie shared her life story with Love What Matters and explained how she and Jarvis tried to conceive, but to no avail.
"Ovulation tests, prenatal vitamins, cycle tracking apps, fertility monitors," the Houston mom said.
"We even tried the unsolicited advice of friends, family, and strangers. For 14 months, we tried, prayed, and waited. Month after month. Negative pregnancy test after negative test. It seemed like we were going to need assistance to conceive. We even went as far as to talk to doctors about it."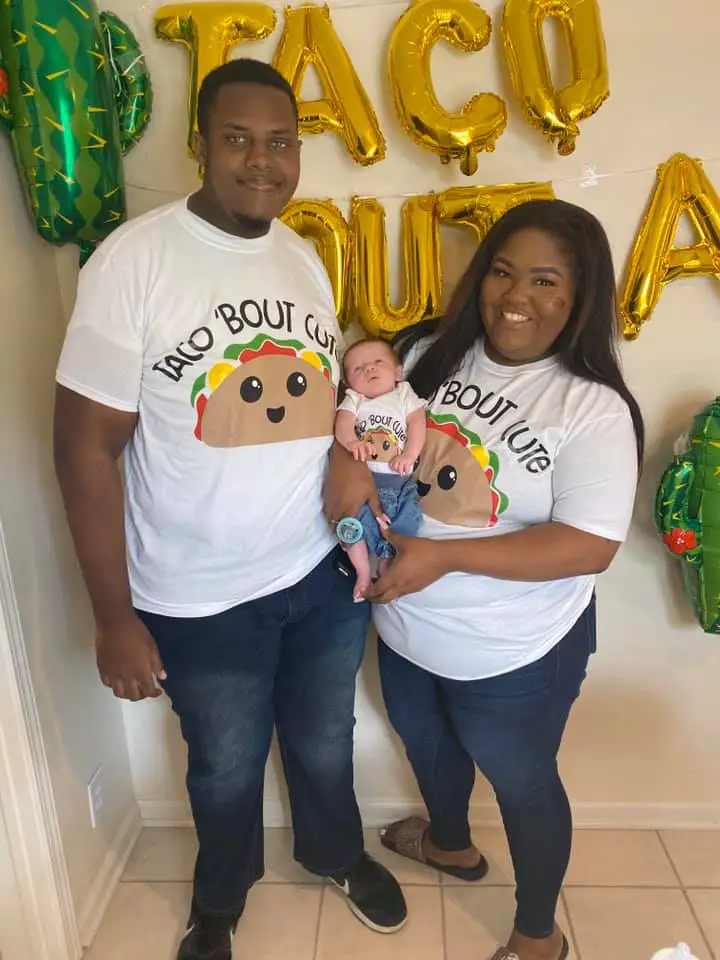 One doctor's appointment after another, this couple wasn't offered much help. Everyone advised Sadie to lose some weight before trying to get pregnant again. She took their advice and undergone a gastric surgery losing 28 pounds.
This seemed like a good start, especially after her OBGYN encouraged her not to give up because now her chances of conceiving were higher.
"She told me that if I wasn't pregnant within six months then she would refer me to a fertility specialist, because she couldn't prescribe me the fertility medication," Sadie explained. "I was over the moon about that. Finally, we got something other than a no! We got a 'not right now,' and we were thrilled."
"I had always felt like I was born to be a mother," Sadie shared. "My surgeon had taken so much time to warn me about how fertile I would be after surgery, but I still wasn't pregnant. So, we gave up. We realized that we were only destined to be an aunt and uncle to our nieces, and godparents to our goddaughters."
Then, out of the blue, a friend called them on the phone asking if they would be willing to foster a baby of a couple she knew. Both Sadie and Jarvis got excited over the thought to step in for a child in need of help, but were worried that they would get too attached to the little one. Despite that, they agreed to become foster parents.
But then, the caseworker handling the case came with some great news no one expected to hear. She called the Sampsons and said: "The birth mom decided she would like you guys to adopt the child instead."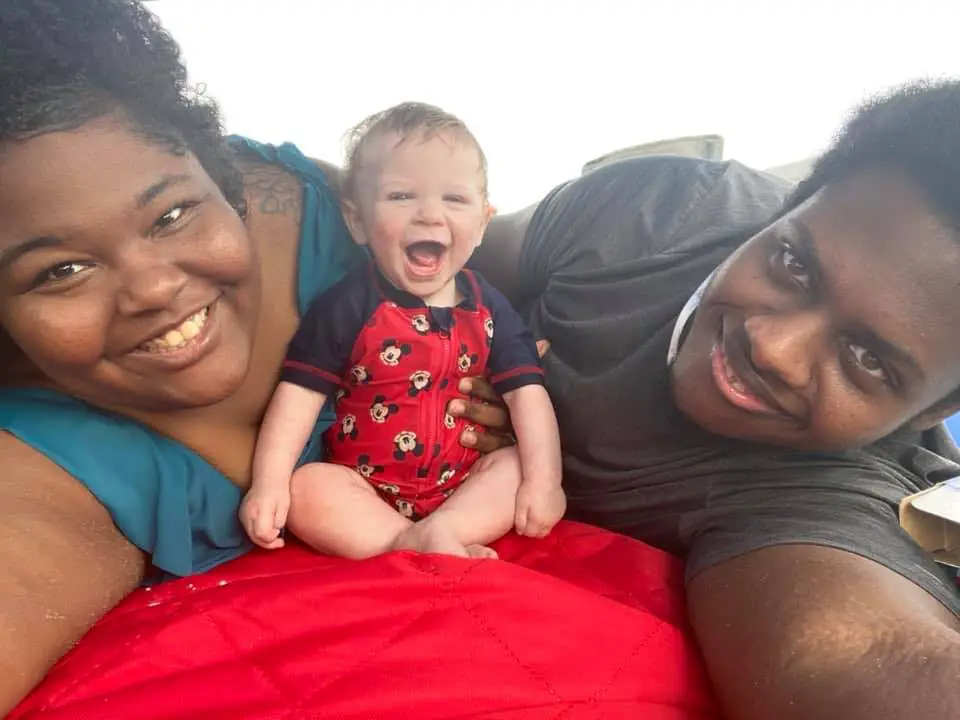 "'Holy crap!!,' I said aloud," Sadie recalled of the moment she found out she was going to be a mom.
"We went from not having any children, to the possibility of fostering one, to, 'You guys are parents!,' overnight. I listened to the case worker as she talked, still in disbelief. I hung up and called my husband! 'Babe!! They want us to adopt the baby! They want us to be parents,' I screamed. 'Wait! REALLY?! I thought they just wanted us to foster him!,' he said. 'Nope! They want us to be his mom and dad,' I said."
They didn't even have the time to prepare for what followed as the mother asked for an independent adoption and was ready to sign the documents in the days that followed.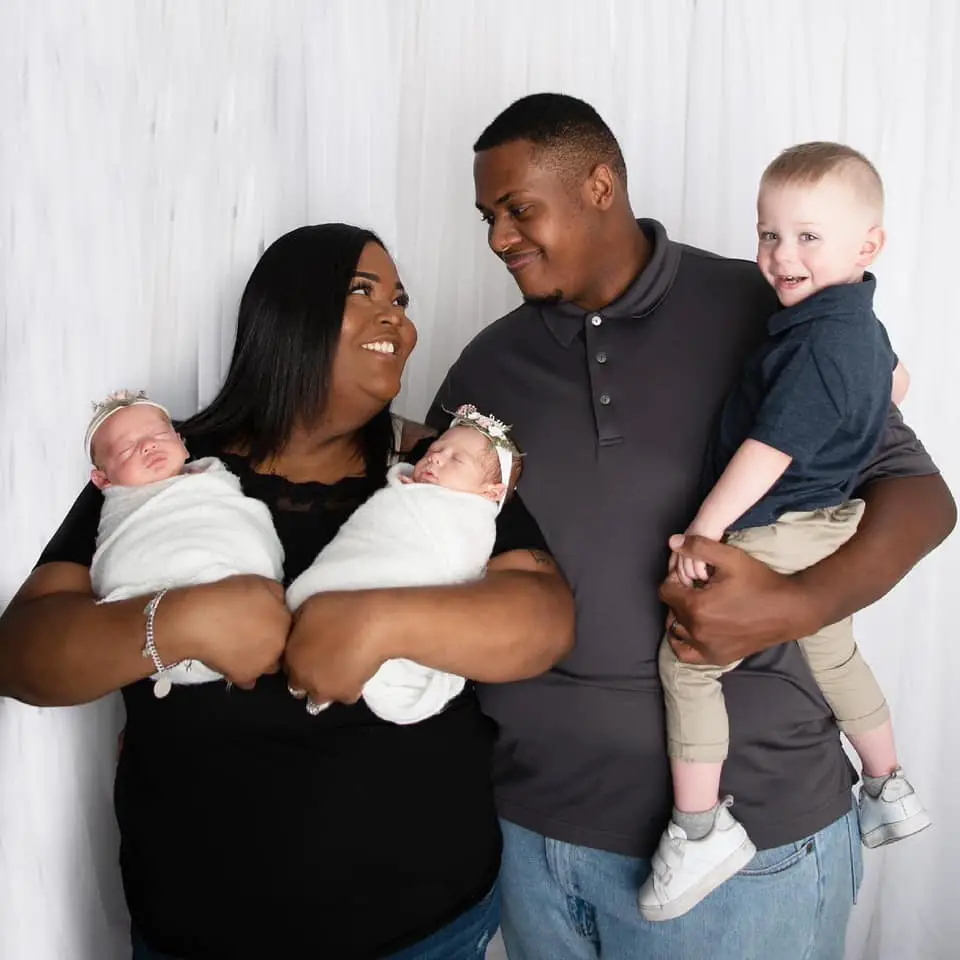 The baby was born prematurely, at 33 weeks, and was still at the hospital.
"He literally fit in one of my husband's hands," Sadie told Love What Matters."He was so tiny, swaddled in a white blanket, with pink and blue stripes."
She added: "He had an NG tube coming out of his nose because he couldn't eat on his own since he was premature. But my oh my, was he cute!!!"
Once they shared the happy news on social media, their friends and family encouraged them to make a registry. In no time, the new mom and dad were showered with gifts for their bundle of joy.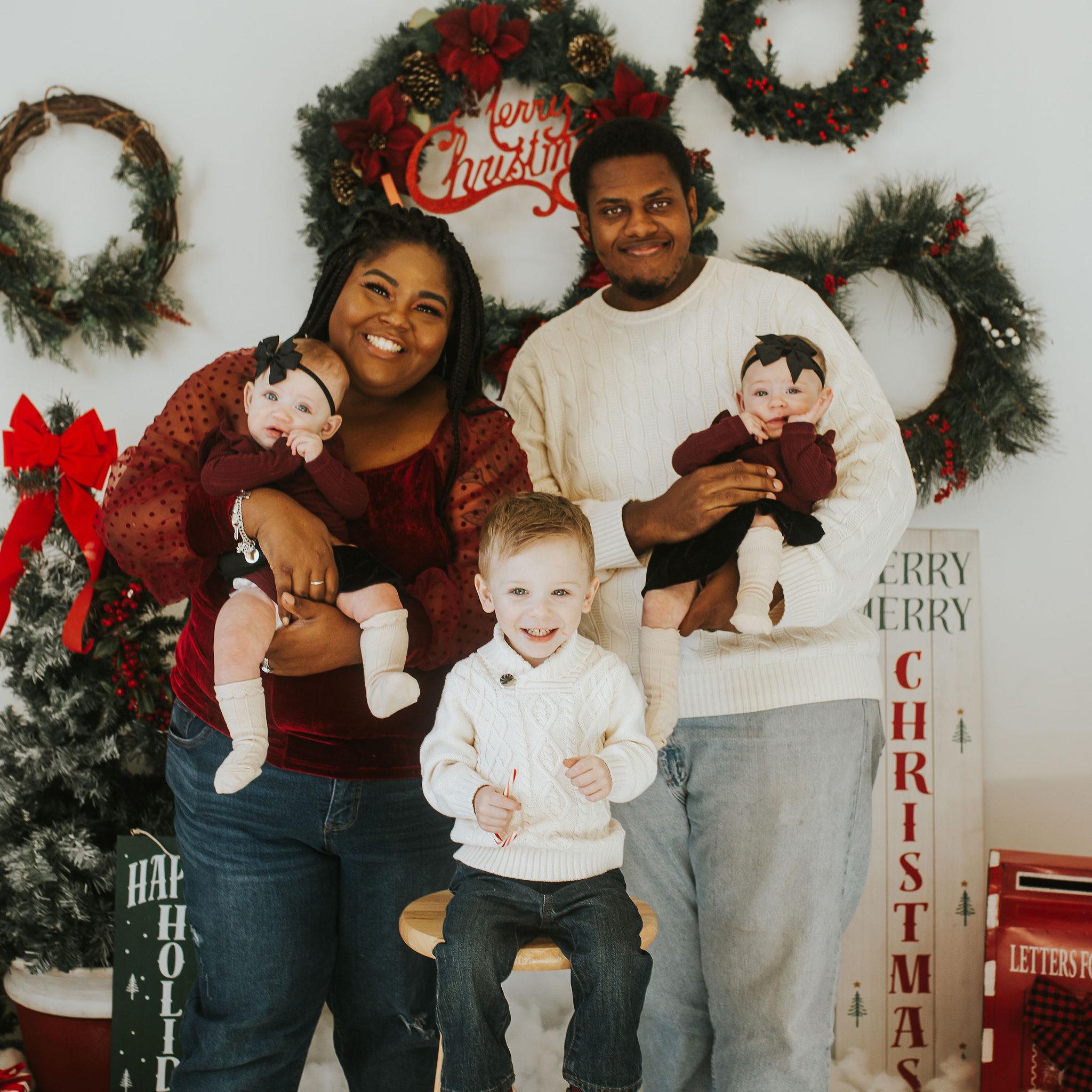 On October 2020, beautiful Ezra Lee officially became part of the Sampson family. On the adoption day, they all wore T-shirts which said: "Families don't have to match."
The great thing about Sadie and Jarvis is that their story doesn't end here. In 2021, with the help of embryo donation, they welcomed twin girls Journee and Destinee. Now, this family of five is complete. Both their girls, just like Ezra Lee, are white, and that is what makes this family even more beautiful.
If you want to learn more of their inspiring life story go to the video below.