We all have experienced what it feels like being part of a classroom with a strict teacher. Although we may not be fond of these individuals while we are kids who just love to be goofing around, we later realize the important role they played in shaping us into good people.
Jim O'Connor is a math teacher who won't put up with any inappropriate class behavior. This Vietnam veteran knows exactly how to demonstrate his authority during lesson time and make students learn.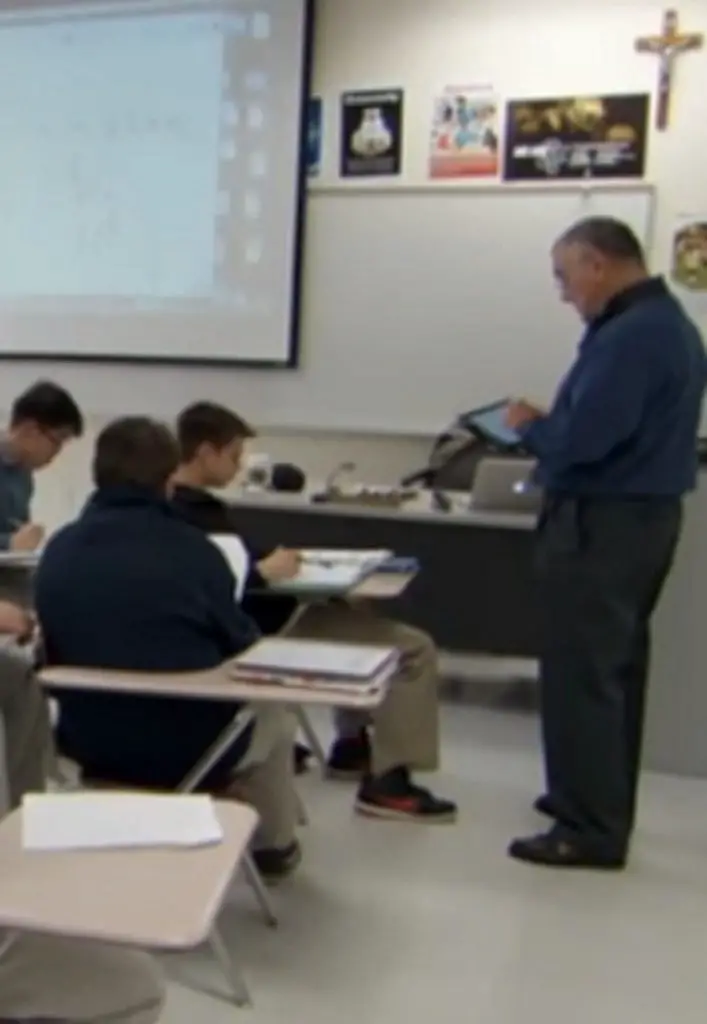 Everyone at St. Francis High School in California know of Jim's strict demeanor, and that was the reason why all of his students were surprised when they learned of his nickname and what he dose outside of the classroom.
Apparently, this teacher is a very loving man who devotes his free time volunteering at the Children's Hospital in Los Angeles. His job is to help the staff with the ill infants by cuddling them, and even feed them. He's so good with the little ones that the hospital's employees calls him the baby whisperer. Who would have thought this stern teacher had such a big and kind heart.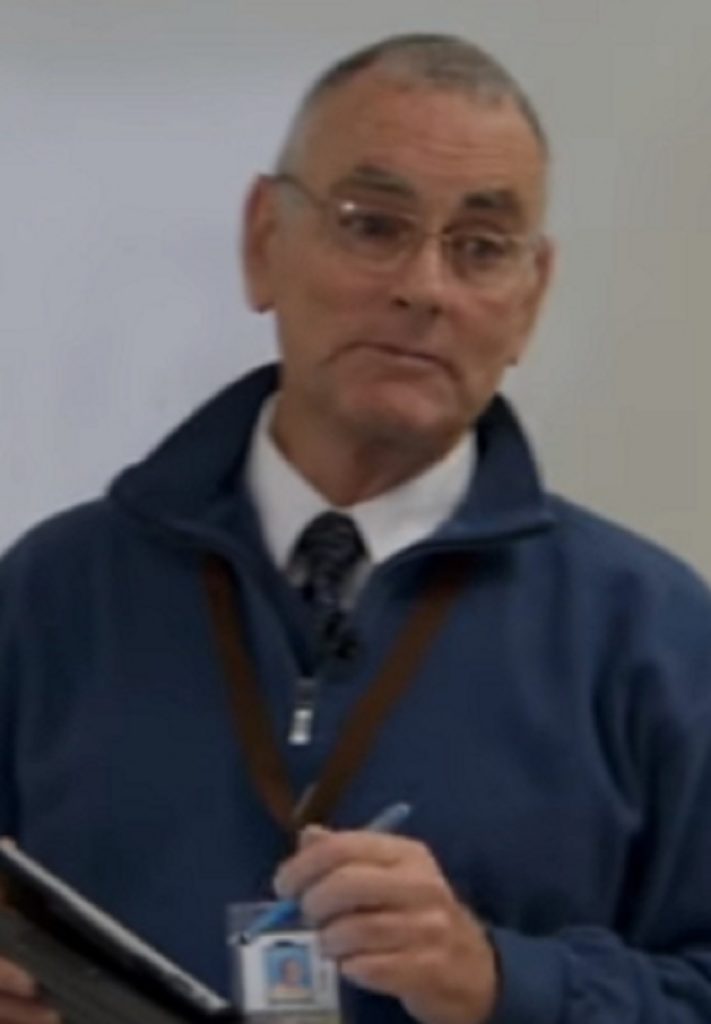 Jim first started volunteering at the hospital after a friend of his made him take part in a blood drive. His blood type, O negative, is highly sought after because it's universal. Knowing how this could save many lives, he became a regular donor. So far, he's donated 72 gallons of blood.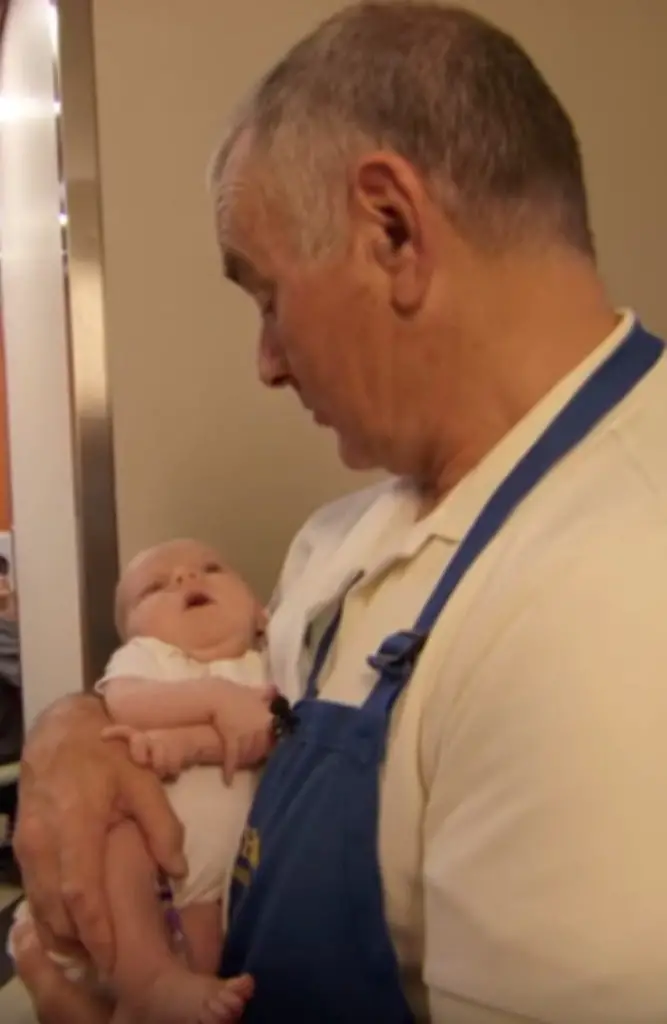 Once at the hospital, his attention was caught by the tiny creatures who were in need of medical help, but love too. He was more than happy to offer his free time and help around. Not getting married, and not having kids on his own, Jim devoted his kindness and affection to the sweet little babies.
He simply enjoys rocking them, singing them songs, walking them, and making sure they have a great time while he's around. The staff describes him as a gentle man the babies love. It's interesting how the wee ones are especially drawn to him.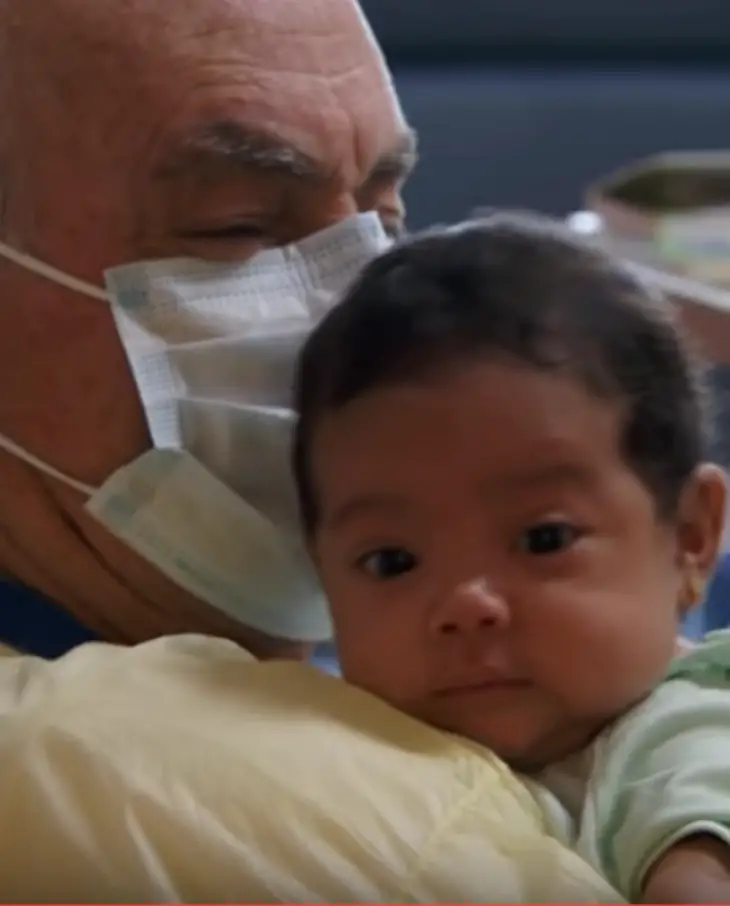 After learning of his second 'job,' Jim's students appreciate him even more. The babies' families say how he's making so much for their kids and are beyond grateful for his tenderness.
Take a look at Jim's story in the video below.