By the time they arrive at shelters, many dogs look pretty unhealthy, puzzled, and scared. Such was the case with a pooch named Holden who ended up the the local animal shelter in Georgia.
However, this particular dog wouldn't let the hard past affect his future, so in just a matter of days, Holden turned into a completely new pup. He became the staff's favorite and everyone was eager to get some of the kisses he was sharing around the place.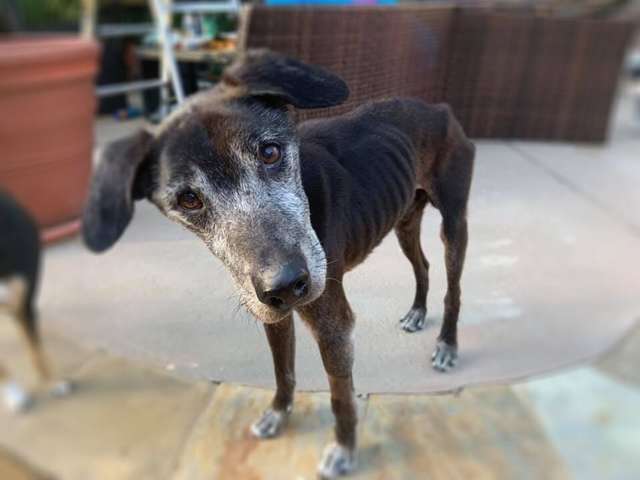 His story is that of never giving up and is a perfect reminder that we should always keep trying, no matter how harsh things get.
Although pretty terrified of the new surrounding, Holden would try to get to any bowl of food that was on his way. He was starving and weighted only 25 pounds, which was around 15 pounds under a normal weight for a pup of his kind.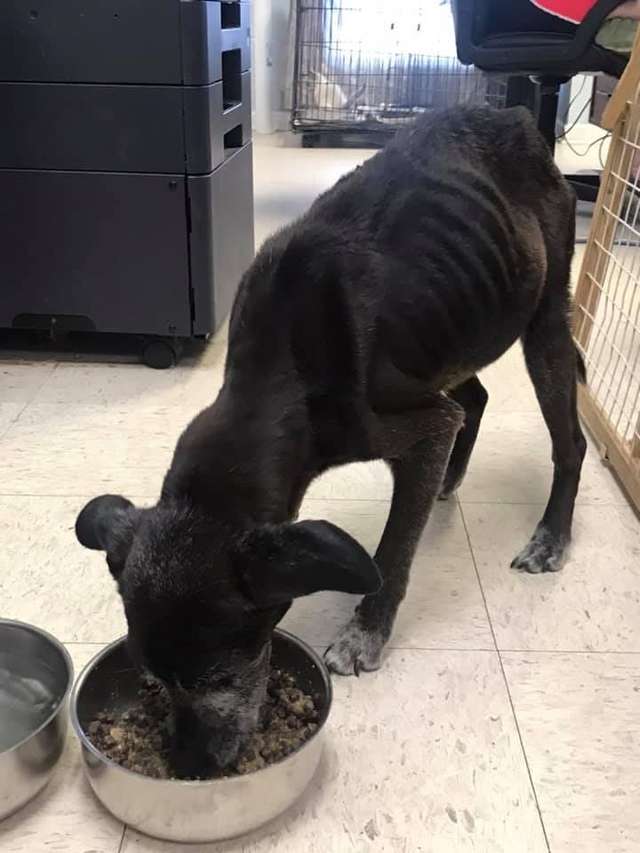 Holden was seized by the police during a drug raid at the home of his owners. He was severely neglected and it was obvious he had no idea what it felt like to be loved or taken care of.
Unfortunately, the shelter that admitted him was already overcrowded and there was no chance for them to make any room for him, so the poor animal was left wrapped in a blanket, at the waiting room.
Luckily, the staff was more than eager to do their best to find him a new home. They took to social media to spread his story.
During the check-up, the vet found out something truly horrible. There was something inside Holden's body that was slowly killing him.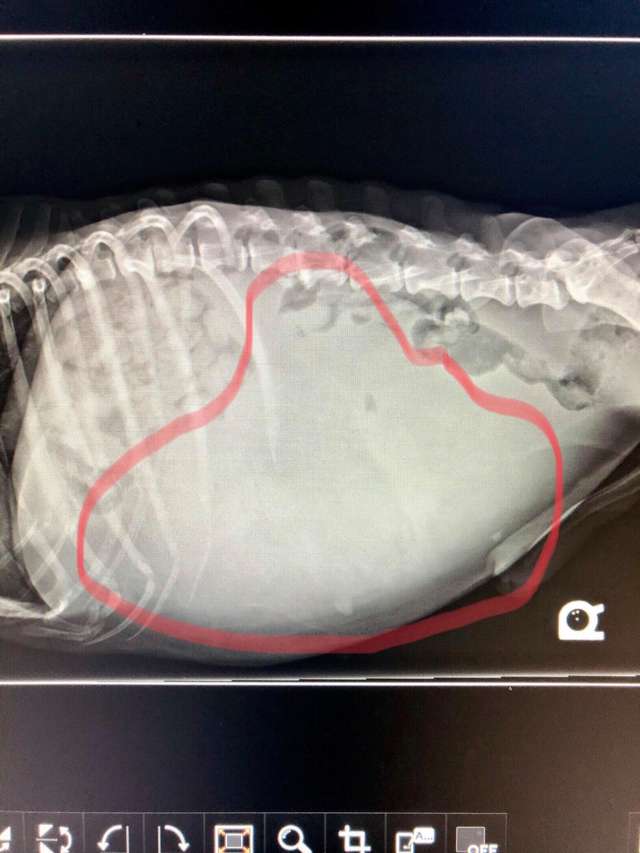 It was discovered that he had a 7-pound tumor that had to be operated as soon as possible.
A surgery would mean for Holden to go through trauma again, but miraculously, that didn't prevent for his vibrant personality to shine. Despite the pain and the inability to eat properly, Holden would wag his tail whenever he would see a human treating him with a smile or a pat on the head.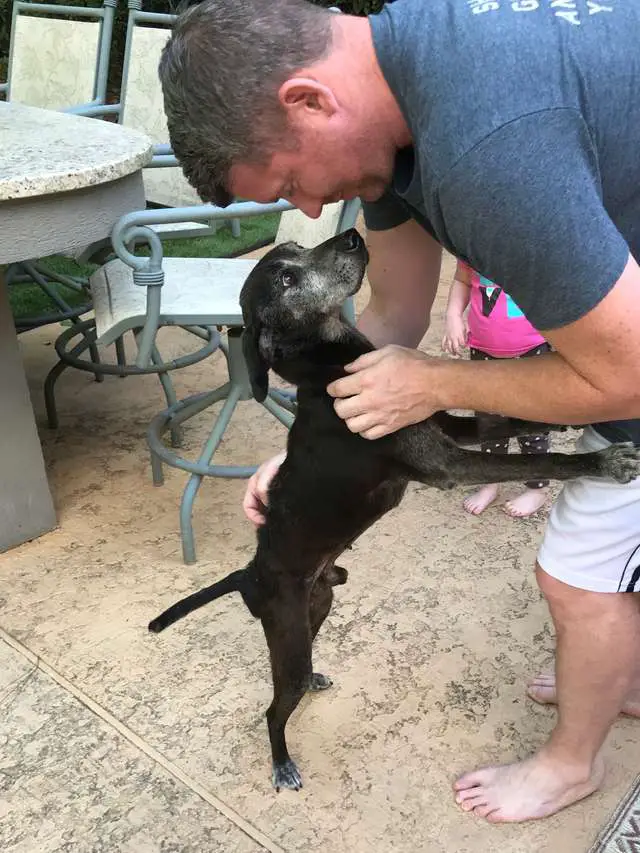 The second important step towards better life, after the successful surgery, was Holden getting out of the crowded shelter. His transfer was arranged by Releash Atlanta.
Below is a photo of Holden with one of the kind volunteers named Ashley. It shows how cute and friendly this pup really is.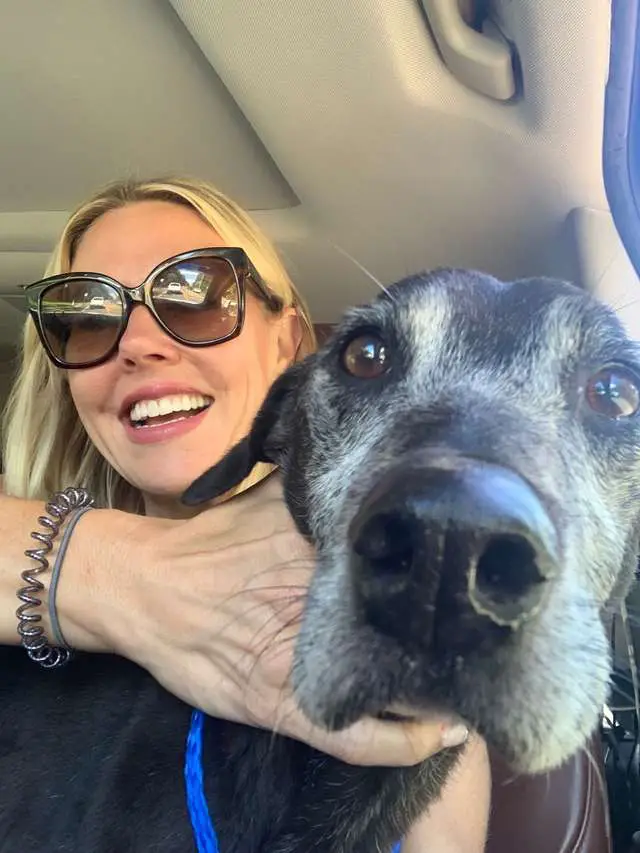 It was Melissa Lentz who agreed to foster Holden until his complete recovery. This woman is a seasoned foster mom for scared little puppies.
There, in his new home, Holden got to hang out with Melissa's daughter and the rest of the pups she was taking care of. He started eating regularly and his will to live was stronger than ever.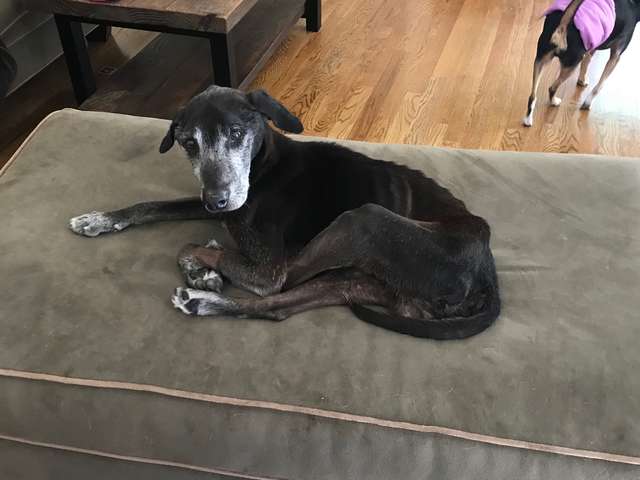 Melissa is doing her best to nurture Holden back to complete recovery. She's keeping everyone update about his condition by sharing photos and videos of him on Facebook.
Hopefully, the right people would recognize in Holden their new pet that they would love endlessly and he will end up in a forever home. His positive outlook on life is inspiring and we wish him only the best!