The current vice-president of the United States, and the first-ever woman to hold this position, Kamala Harris, truly is a special lady. Harris, who served as a United States senator from California from 2017 to 2021, and an attorney general before that, is at the same time the highest-ranking female official in U.S. history.
However, despite her huge achievements in her career, Harris is mostly proud of her role of a stepmother, or momala, as her husband's children call her.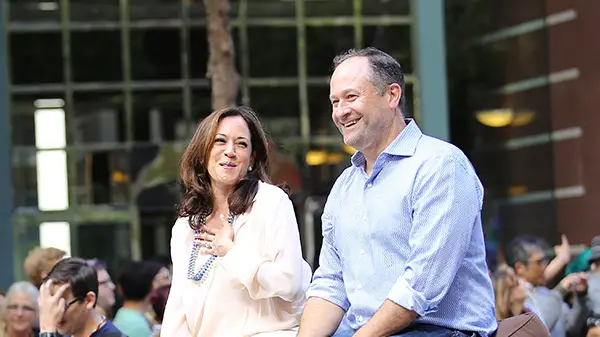 During her speech on the day she was sworn in as the new Vice President, Harris thanked her husband, lawyer Doug Emhoff, and his two kids, Cole and Ella Emhoff.
Ella, who is 21, caught the attention of the wide public on the inauguration day not only with her looks, but her fashion style, too. This young lady isn't planning on sharing the White House with her dad and momala because it looks like she's not at all into politics. Currently, Ella lives in Brooklyn, New York and is interested in everything involving fashion and modeling. In fact, she has been offered a modeling contract recently and is pursuing a career as a model.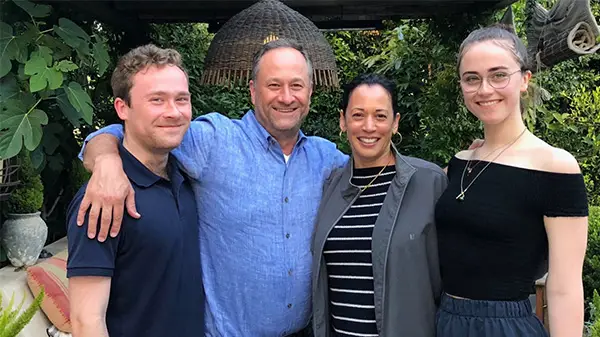 The relationship between Harris and Doug's children is strong. They are very close and the same is true for Harris and the siblings' biological mother and Doug's ex-wife, Kerstin Mackin.
In fact, Harris and Mackin are "dear friends," and both Ella and Cole are extremely happy because of that.
Speaking of Mackin, Harris once wrote: "She and I became a duo of cheerleaders in the bleachers at Ella's swim meets and basketball games, often to Ella's embarrassment. We sometimes joke that our modern family is almost a little too functional."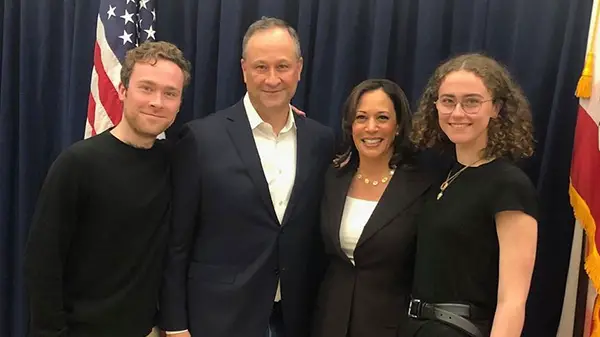 Ella also commented the relationship between her mom and her momala. "The level of parenting between the three of them is very different now that we're both in our 20s and are kind of able to make decisions," she told The New York Times.
"So with hair and tattoos and things like that, I think they're all in the realm of like, 'I don't understand it, but I want you to be who you want to be.' They have good communication between the three of them. They are really a unit, like a three-person parenting squad. It's really cool."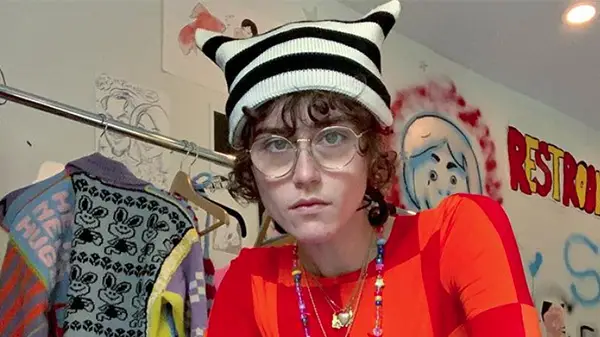 Ella is completely focused on fashion, modeling, her DIY knitting, and sticker tattoos.
"I've also started tattooing myself a lot," Ella said in an interview with Garage. "I did the classic: I did my dog's name, and I did a little flower. [Then] I recently did my first big boy: a salmon fish with a flower hanging out of its mouth."
"It's super fun. I don't think it's something I would ever want to pursue professionally, but it's fun to just do it to yourself or do it to a friend. And if you can do it, definitely go for it."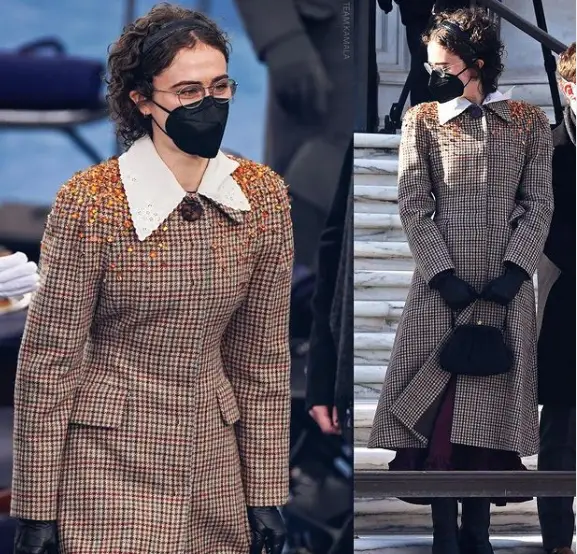 The dress Ella wore during the inauguration was designed by Batsheva Hay. The designer spoke of her collaboration with Ella and said: "Kamala's stepdaughter is so cool, you have to check out her work. I never thought she'd know who I was, but my friend was like, 'You should definitely shoot her,'" Hay told Vogue.
"Then, all of a sudden, this came up, and we followed each other, and I went down the rabbit hole of seeing all of Ella's knitwear. I was literally trying to buy stuff, and it was all sold out! I became obsessed, and was like, what do I have for her? How can we make this happen?"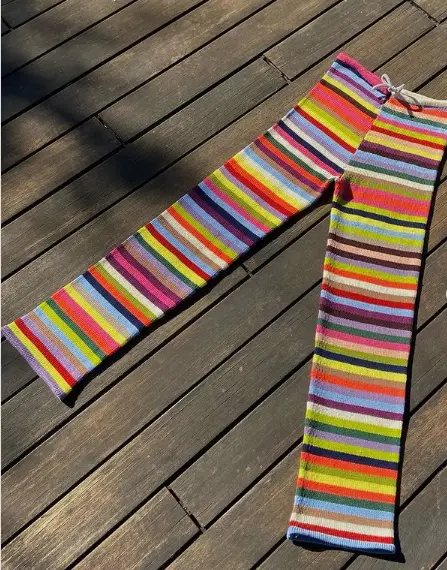 Ella is studying fine arts at Parsons School of Design in New York, where she specializes in textiles. She has signed a contract with IMG, whose president Ivan Bart told The New York Times: "Ella communicates this moment in time. There's a cheekiness and a joy she exudes."
We wish Ella even more success in the years that follow. What a talented young lady!