The way we treat the elderly people speaks a lot of us as humans. Recently, one senior found himself in a very embarrassing situation while shopping at Kroger. Luckily, one very kind and considerate woman was there to lend him a helping hand and spare him from experiencing humiliation.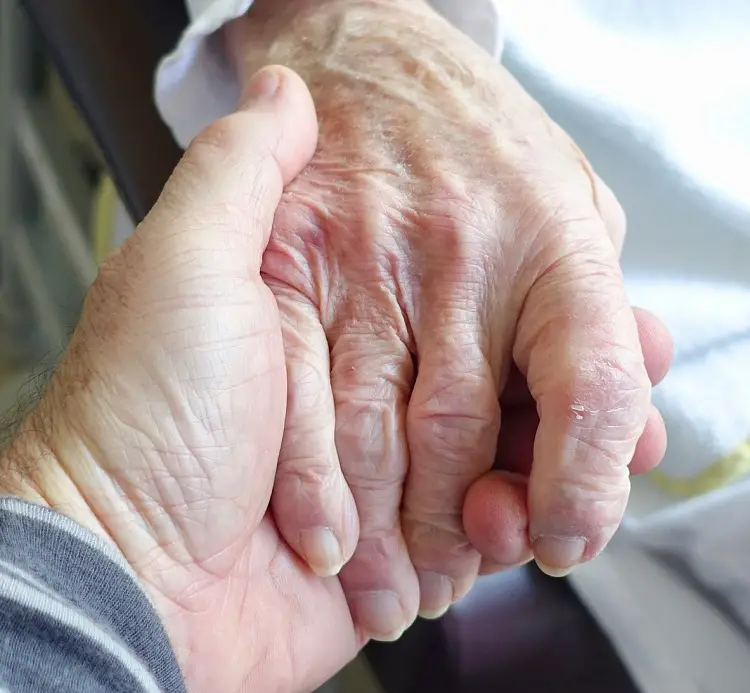 As Lisa Lemming Jackson, a caretaker at a senior home center in Georgia, was doing her shopping, she noticed an elderly man standing next to one of the aisles. She smiled at him, but her intuition could tell her something was wrong. In order to be sure the man was okay, she decided to approach and check on him.
As she asked him if he everything was fine, the senior teared up. Lisa later shared the story and started her post writing: "Just spent 2 hours with an elderly man at Kroger. It started with me just smiling at him, making eye contact. As I walked past him he looked like he needed something."
"I went back and asked him if I could help him. Tears welled up in his eyes and he said, 'I have colon cancer and I have had a really bad accident, if I get up out of this cart everyone will know. What should I do?'"
Lisa assured him that everything was going to be just fine and spoke to one of the employees, explaining what was going on. The workers stepped in without hesitating even a bit and helped him clean himself up. They even gave him dry clothes to put on in order to be able to leave the store and go home.
"The look of his dignity lost left me with a lump in my throat. From that moment on, Kroger staff quickly fetched us wipes, undergarments and discreetly took him to their employer bathroom Area where he was given clothes. He cried and apologized. He said he had to hurry his wife was at home alone," Lisa wrote.
As it turned out, the man was a veteran who served in the Vietnam and the Korean war. Over the years, he started feeling that the country has failed him, but what Lisa did restored his faith in humanity.
The encounter ended up with some tears of joy and words of advice.
"We both cried and I shared with him my own struggles and fears… He gave me words of wisdom and encouraged me that maybe after all, humanity still does care about one another," Lisa wrote. "Today proved it. Thank you Elmer, thank you Kroger and thank you God for the lesson and reminder I received today."
Needless to say, the story gathered the attention of millions of people. Thank you, Lisa, for stepping in for a veteran in need.