Pretty much everyone is familiar with the life story of Fred Trump, one of the wealthiest men and most successful businessmen in the U.S. He built his empire with nothing but a hard work and then left most of it to his son Donald Trump.
When Donald inherited the construction business in Manhattan, people knew the Trump empire will only grow bigger and bigger, and that's exactly what happened.
Besides becoming a magnate just like his father, Donald Trump also became the 45th President of America. However, he's not the only successful person in the Trump family.
One of Donald's older sisters, Maryanne Trump Barry, had a very rich career and helped promote the family's name in her own right. From what she has been saying of her younger brother over the years, the relationship between the two was a perfect one, but then, recordings of her speaking of Donald emerged in 2018 and 2019 and the wide public realized she hadn't been completely honest in the past when it came to her relationship with the former president.
Maryanne pursued a career as a lawyer and became one after graduating from Hofstra University in 1974 and earning a law degree. Shortly afterwards, she got her first job with the U.S Attorney's Office in New Jersey.
Her career moved on when she was appointed as a Federal Judge in 1983 to the District Court of New Jersey by President Ronald Reagan and was later appointed to the U.S Court of Appeals for the Third Circuit during President Clinton's presidency. Maryanne retired in 2011.
She used to spoke of her father's wealth and said in many occasions how she sort of "stepped down" because she didn't want to be Donald's rival in running the business. "I knew better even as a child than to even attempt to compete with Donald," she told New York Mag. "I wouldn't have been able to win. He was building models when he was very young. Huge buildings."
In the book The Trumps: Three Generations That Built an Empire, Maryanne wrote: "There's no question Donald helped me get on the bench. I was good, but not that good."
However, despite the support the siblings had provided for one another during the years, The Washington Post published secretly recorded audios in which Maryanne could be heard describing Donald Trump as a "cruel" man with "no principles."
"All he wants to do is appeal to his base," Maryanne tells her niece Mary Trump in one of the recordings. "He has no principles. None. None. And his base, I mean my God, if you were a religious person, you want to help people. Not do this."
"His g——- tweet and lying, oh my God," the sister added. "I'm talking too freely, but you know. The change of stories. The lack of preparation. The lying. Holy s—."
"He got into University of Pennsylvania because he had somebody take the exams," Maryanne Trump Barry said in the recording. "SATs or whatever. That's what I believe."
The White House rejected these allegations.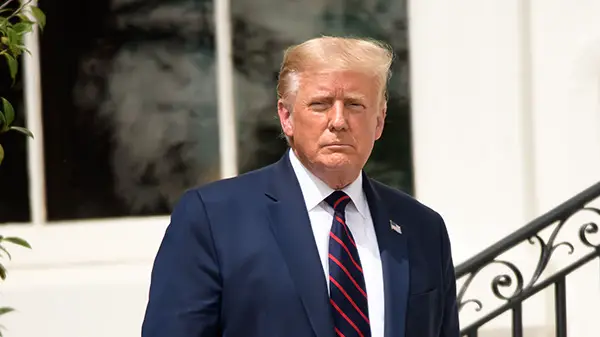 Mary Trump is the daughter of Fred Trump Jr. and Donald Trump's niece who was doing all in her power for Trump not to become a president as she was involved into an inheritance dispute with the Trumps.
As for the rest of Donald Trump's family, and that includes Maryanne Trump Barry, they all support Donald and are very close to him until this day.