Rumors are Melania Trump isn't happy about her husband running for president again. It looks like she settled perfectly in the family's Mar-a-Lago resort in Florida, where their son attends Oxbridge Academy as part of the class of 2024.
This incredible woman first met the former president at a New York Fashion Show in 1998. She was just starting her successful modeling career after moving to America from her homeland of Slovenia when recently divorced Donald Trump got interested in meeting her.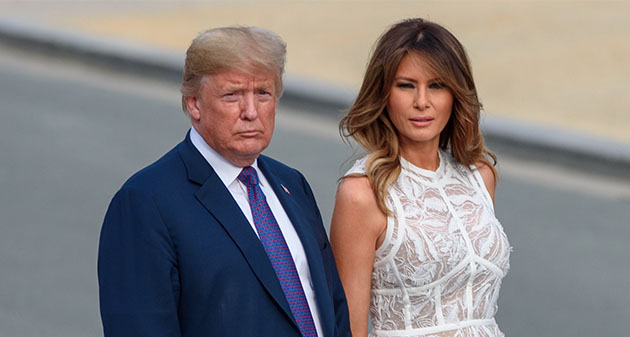 Speaking to Larry King back in 2005, Trump recalled looking at Melania for the first time. "I went crazy. I was actually supposed to meet somebody else. There was this great supermodel sitting next to Melania. They said, 'Look, there's so and so.' I said, 'Forget about her. Who is the one on the left? And it was Melania."
She, on the other hand, didn't seem to be interested in meeting him or starting a relationship. "He wanted my number," Melania Trump told Tatler. "But he was on a date, so of course I didn't give it to him. I said, 'I am not giving you my number; give me yours and I will call you.' If I give him my number, I'm just one of the women he calls."
One thing led to another, and they eventually tied the knot and welcomed son Barron Trump.
When Trump won the 2016 presidential elections, the family left Trump Tower for the White House.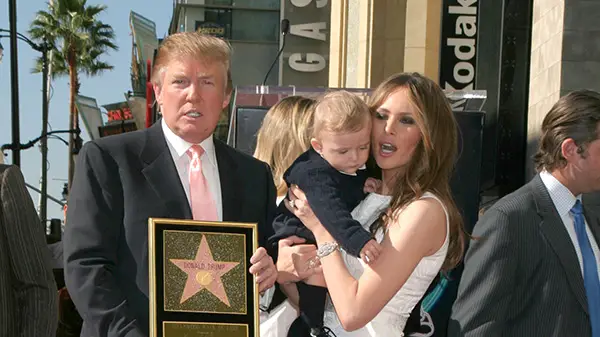 Melania was very supportive of her husband and executed the role of a First Lady just perfectly.
However, now that they are no longer residing in Washington D.C., some of Trump's associates who served him during his presidency decided to open up about what was going on behind close doors.
Stephanie Grisham, former White House press secretary and author of the book I'll Take Your Questions Now, revealed what truly happened when then First Lady Melania visited a migrant housing facility in Texas wearing a jacket with the text "I REALLY DON'T CARE, DO U?"
As media representatives took a notice of the controversial text which was obviously unsuitable for the occasion, Melania got slammed big time for her wrong choice of clothing. This made Trump really mad. Once home, he started yelling at his wife. "He yelled and asked "what the [expletive]" they thought they were doing," Grisham wrote, according to Washington Post.
In an interview with the CNN, Melania spoke of the incident. "It's obvious I didn't wear the jacket for the children," she said. "I wore the jacket to go on the plane and off the plane. And it was for the people and for the left-wing media who are criticizing me."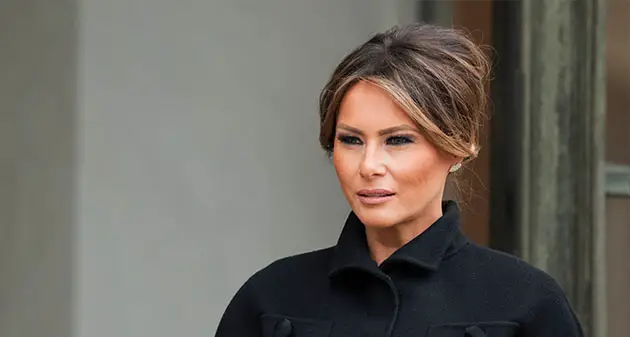 Donald and Melania celebrated their 16th wedding anniversary in January and it looks like they are going strong as day one. One thing that makes their marriage picture-perfect is the fact that Melania knows what led to her husband's former marriages to fail and she's doing things differently as a result. One of her former friends and Met Gala producer Stephanie Winston Wolkoff wrote in her book Melania and Me: The Rise and Fall of My Friendship with the First Lady, that unlike Trump's exes, she never tried using his name in order to promote her work and businesses.
"She was very well aware of what he wanted — and didn't want — in his third wife. He wasn't the kind of husband who cheered on his wife's career," Wolkoff wrote in her book, according to Yahoo. "Melania told me the secret of her long marriage to him is that she is completely different from his other wives."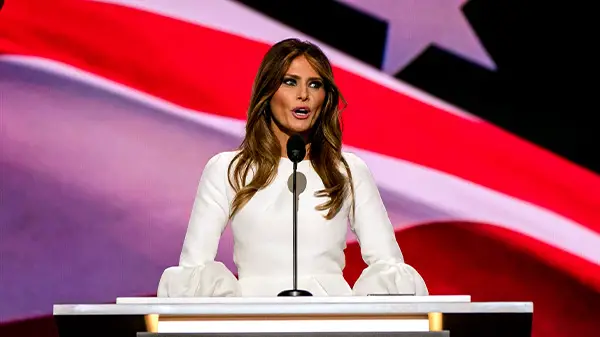 Melania believed that Ivana Trump and Marla Maples put too much pressure on Donald and that's why their marriages didn't work out.
"Unlike Marla Maples, Melania didn't pressure him emotionally," Wolkoff wrote. "Unlike Marla Maples, Donald's first wife, who ran one of his Atlantic City casinos and sold jewelry and clothes on QVC for a decade, Melania didn't pressure Donald for things to do."