Despite being the son of one of the most famous business moguls in the United States, Baron Trump has spent most of his life out of the spotlight, just as his mother Melania Trump has wished.
However, as much as she tends to keep Baron out of the public eye, the truth is that the media and the wide public are interested in his private life.
Barron was born in 2006, the same year when Donald and Melania tied the knot. He grew up in the Trump Tower in Manhattan, where he is reported to have an entire floor for himself. Although he has lived surrounded by luxury, he never had a traditional nanny while growing up. Instead, Melania took all the care of him, and that included preparing him breakfast and lunch every day.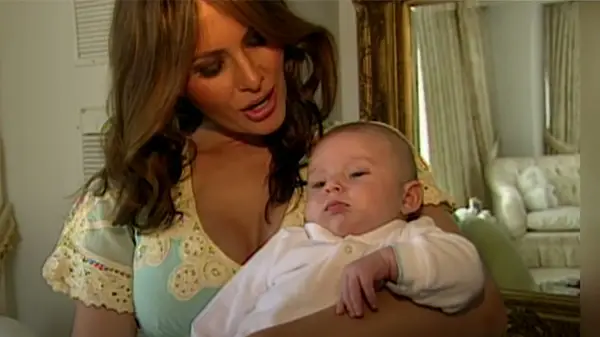 In the past, she spoke of him as a very creative child. In a 2015 People interview, she said: "Barron is 9 years old. He needs somebody as a parent there, so I am with him all the time as you know my husband is traveling all the time."
"We keep it down to a minimum," Trump added. "If you have too much help, you don't get to know your children."
They let his creativity grow and never limit him when it comes to his interests. Speaking to Parenting, as quoted by Metro, Melania said: "In his space, the décor style of the rest of our home is mixed with what he is into: planes and helicopters.
"We let him be creative; let his imagination fly and do whatever he wants. Whatever he wants to do with his own room later on, he can do it. Whatever he wants to do with his own room he can do it. He draws on the walls, we can paint it over.
"When he was smaller, he started drawing on the walls," she added. "His imagination is growing and important. He draws on the walls in his playroom, we can paint it over. One day he was playing bakery and he wrote 'Barron's Bakery' on the wall with crayons. He is very creative, if you say to a child 'no, no, no,' where does the creativity go?"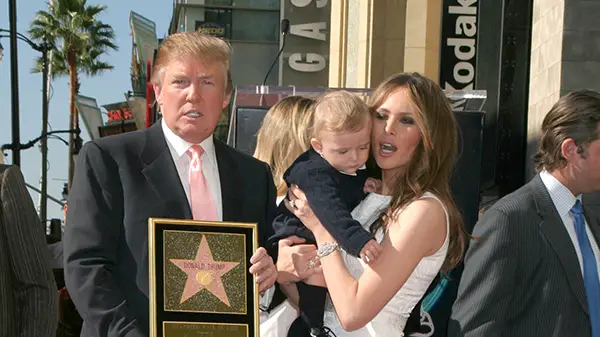 As we all know, Melania is of Slovenian descent so it doesn't come as a surprise that Barron speaks fluent Slovenian. When he calls his maternal grandma, the two always speak in Slovenian.
Currently, Barron is in his second year at the prestigious Oxbridge Academy.
Back in the day when Barron was born, Donald Trump did something unconventional. Just 20 minutes into the world, the former president alerted the media that he became a father for the fifth time.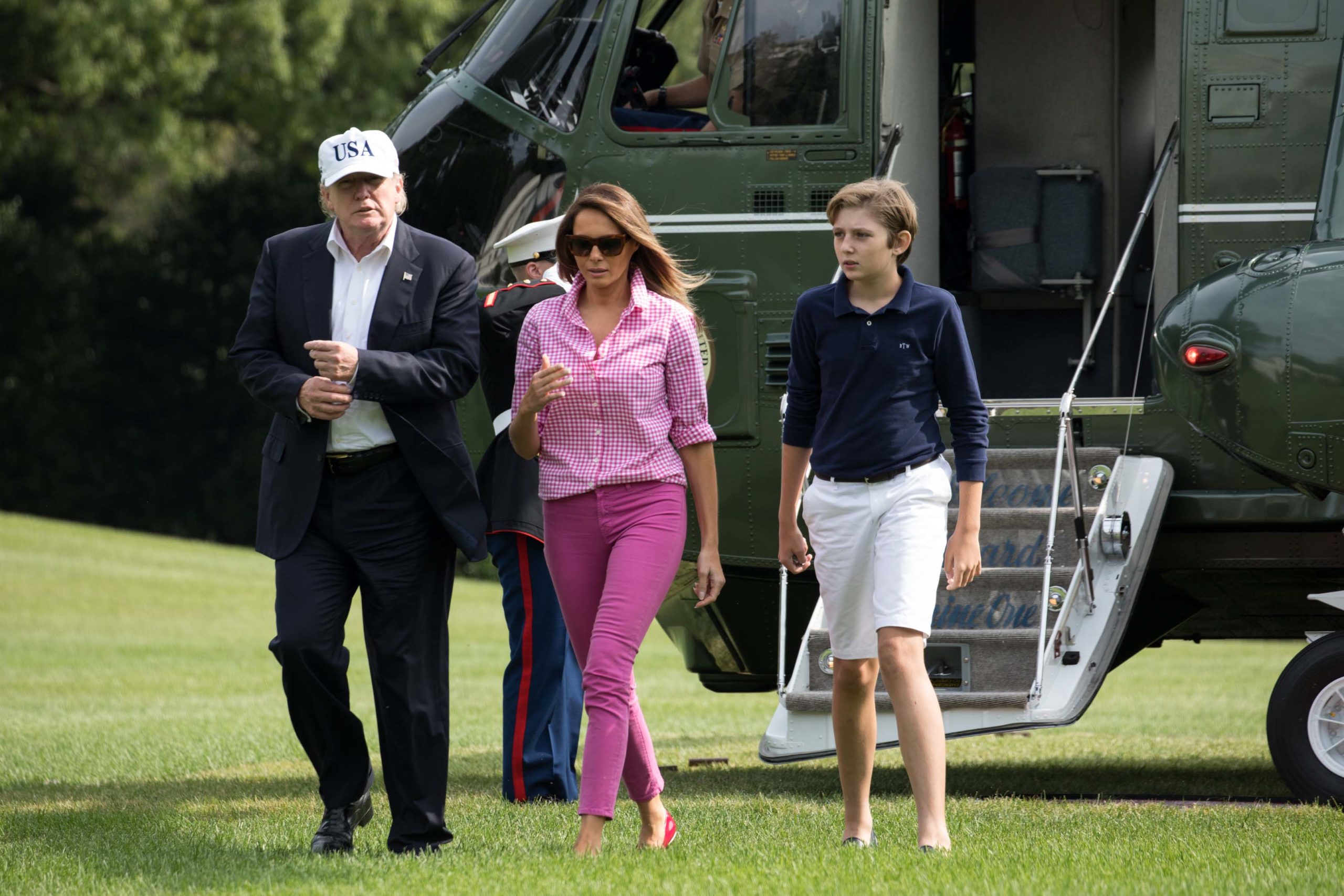 As reported by several newspapers, he called MSNBC's long-running radio show "Imus in the Morning," hosted by Don Imus, to reveal the great news.
"Everyone's perfect," Donald Trump, who was 59 at the time, told Imus.
"I continue to stay young, right? I produce children, I stay young," while Melania's website posted that the baby weighted in at 8 1/2 pounds and was 21 inches long.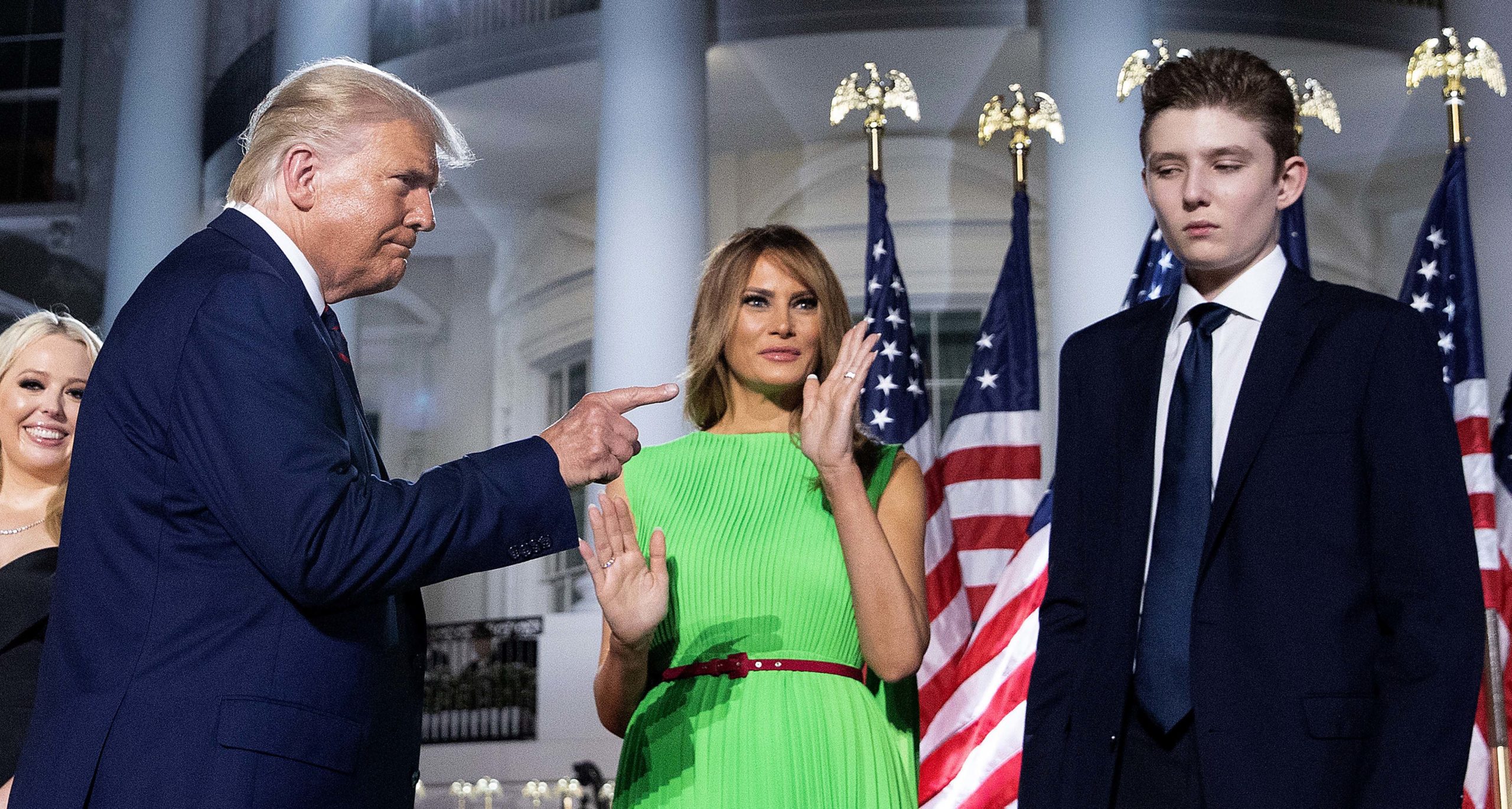 Please SHARE this article with your family and friends on Facebook.
Bored Daddy
Love and Peace