Nothing speaks friendship and loyalty like the bond between deployed military members and their dogs. These animals not only help during important missions and operations, but they keep the soldiers company too.
U.S. Air Force Tech. Sgt. Harvey Holt served in Iraq for a long time. There, he met the Belgian Malinois Jackson and the two became best friends right away. Holt couldn't even imagine that this dog would save his life many times, not only during deployment, but later as well.
During their second day in Iraq, Holt and Jackson were on a mission to do a quick sweep of a school outside Baqubah, some 30 miles north of Baghdad. "We went in and we started searching for weapons caches, explosives, anything that military working dog Jackson would find or any insurgents it might be hiding in the building," Holt told the Fox series "Hero Dogs."
Jackson sniffed out a cache of machine guns and bomb-making materials, and as the two headed to the parked trailers, Jackson prevented Holt from making a move. It was then that the Sergeant noticed a tripwire.
"Jackson came up to a trailer and then stopped. I almost tripped over him for a second, but he stopped me from going forward," Holt said. "At the end of that tripwire were three mortar rounds. The IED would have went off and probably killed me and the three other members of the Army that was with me that day."
This was just the first time that Jackson stepped in for his handler in the right time to save his life.
Years passed by, and Jackson and Holt were each other's support during each day. But then the time came for Holt to retire. As for Jackson, he still had a lot to offer to the military and stayed in Iraq for seven more years.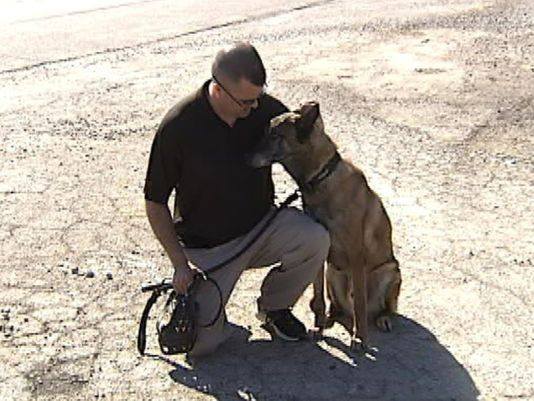 Holt said how he has never cried in his life, except when he had to leave his furry pal behind. He was so sad that he and Jackson would separate that he took his leash and his collar to keep them close.
Once he returned home to the United States, Holt started experiencing panic attacks, but this time, his friend wasn't by his side to keep him company and be there for him during his hard times.
Seven years after they said goodbye to one another, Holt got a call that would change his life. As it turned out, Jackson was about to retire and the forces were putting him up for adoption. This was enough for Holt to know that Jackson's place was next to his side.
Thanks to Holt's friends and members of the Bloomfield, Indiana community where Holt lives, Jackson could get to the States and into his new home. The reunion took place in Washington D.C. and it was one of the most emotional things most people ever witnessed. The story of Holt and Jackson spread around the country and many were thrilled for the happy ending.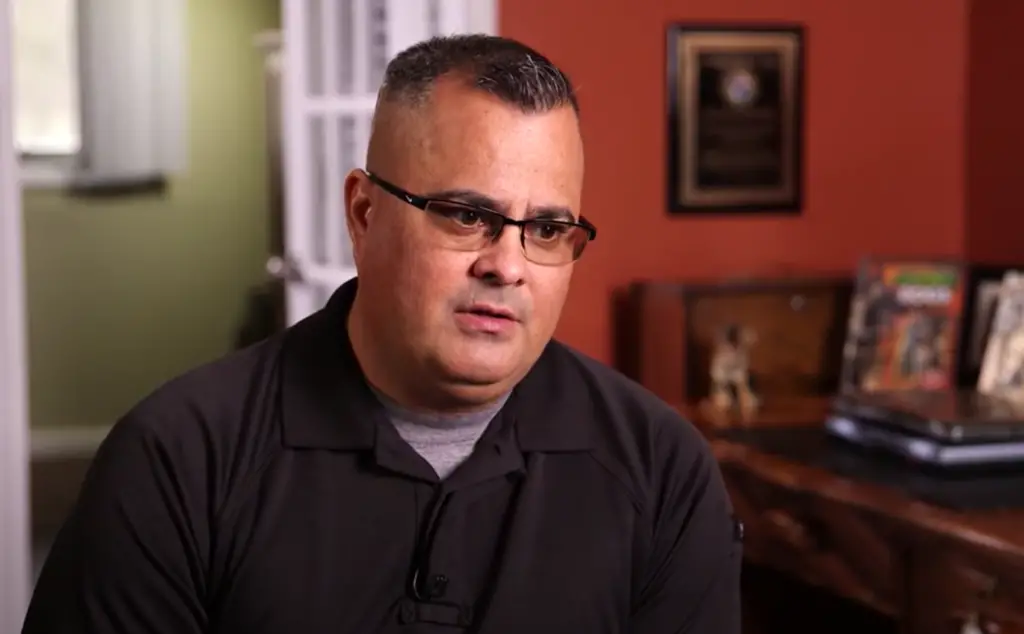 Sadly, on November of 2014, just 8 months after the reunion, Jackson got ill and passed away. That broke Holt's heart, but at least he knew his friend spent his last days knowing he was loved and cared for just like back in the old days when the two undertook many missions together.
After the sad news of Jackson's passing spread, Holt received over 14,000 condolences from people from all over the country.
"The first time they gave me the leash I looked down and said what am I going to do with him. But the first time he turned around and looked up at me and I saw into his copper eyes, I fell in love with him."
Jackson played a very important role in Holt's life. He wasn't only his friend, but an important part of the family.
Holt, who is currently battling lung cancer, speaks of his relationship with Jackson in a touching interview. Take a look at it below.