On the fourth anniversary of his wife Beth Chapman's death, Duane Chapman, or better known as Dog the Bounty Hunter, made a head-turning announcement when he revealed he had a secret son named Jon.
The reality show star, 70, posted a photo of his Jon with his wife Jodi. The two are smiling for the camera.
"For the last four years, this day was a terrible reminder of one of the greatest losses of my life.
"But God redeemed this day when I discovered my son Jon, who I just met recently, was born on this day."
He went on: "So now instead of sorrow, this day has a new meaning. This is my son Jon and his wife Jodi."
The Dog's Most Wanted star further added that he would reveal more details concerning Jon in his upcoming new book, Nine Lives and Counting.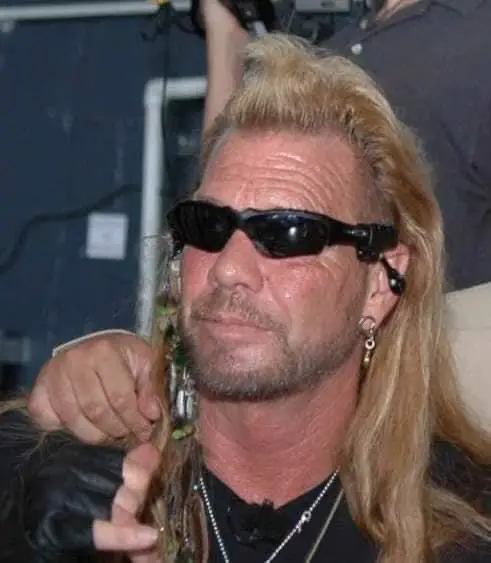 As of Chapman's daughters, half-siblings Bonnie and Cecily, their relationship with their father is sort of a rocky one, or at least it turned into one when they were excluded from their father's union to Francie Frane. This caused a controversy and made people wonder why he made the decision not to invite his daughters to the special occasion.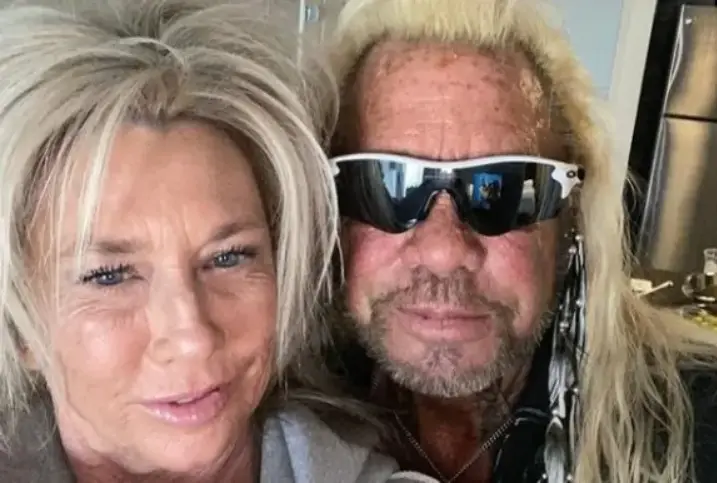 Dog the Bounty Hunter's late wife was diagnosed with throat cancer in 2017 and passed away from the condition in 2019 at the age of 51.
Two years later, he tied the knot to Frane, but his daughters weren't invited to the wedding.
Bonnie spoke publicly of her devastation regarding her father's decision. In an interview with TMZ she revealed details she had previously kept private because "I hoped to maintain a relationship with my father."
The newlyweds got engaged in May 2020 — just 10 months after Beth's death and a failed proposal to now-ex Moon Angell. Dog popped the question at their Colorado home.
"I wasn't expecting it at all," Frane told The Sun of the proposal. "I think I had gone to pick up some food and then when I came back, he had all the lights turned down with just a few lights on and a bunch of candles lit."
"So when I came in I was like, 'Wow, this is awesome.' Then he said, 'Come in, sit down because I need to talk to you.' So I put all the food in the kitchen and I came in and he said, 'I know that God brought you into my life and I don't want to spend one moment of it without you.'"
Please SHARE this article with your family and friends on Facebook.
Bored Daddy
Love and Peace