Back in 2013, Eastern Russia was hit by a devastating flood. Thousands of families had to be evacuated from their homes at safe places. Among them were the Andreevs.
When they left the house, their loyal dog named Druzhok, a 4-year-old Caucasian Shepherd mix, followed them.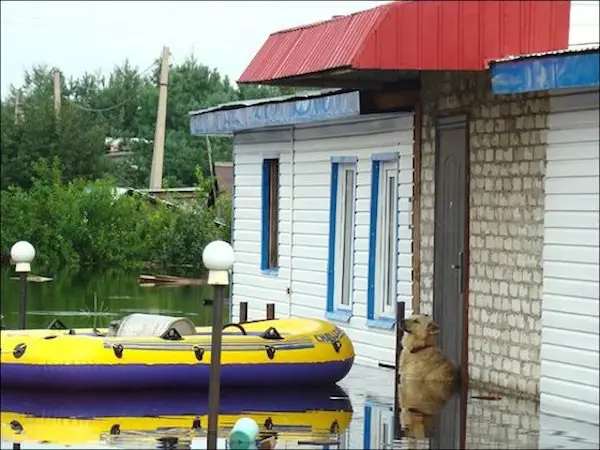 The family was temporarily placed with some relatives, but Druzhok whose name translates to 'Little Friend' escaped the new place just three days after.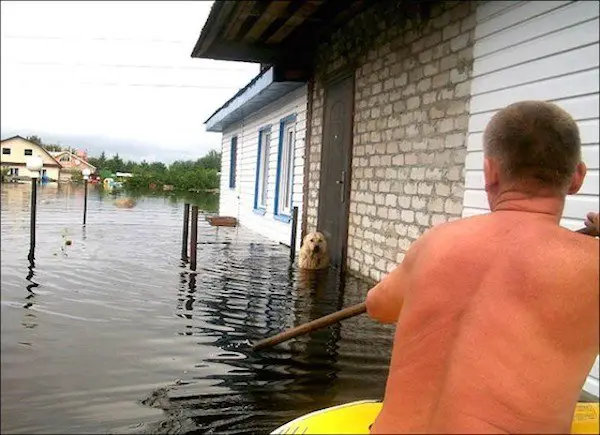 Worried for his safety, they went to look for him, praying he was somewhere safe. That's when they spotted the loyal canine standing with half of his body underwater in front of their house. He felt he should go back and guard his family's home.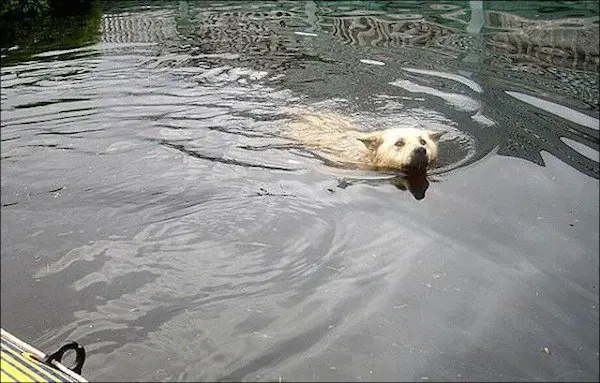 Rescuers told them how they tried getting him out of there but he refused to move. It was only when he spotted familiar faces that he started swimming towards them.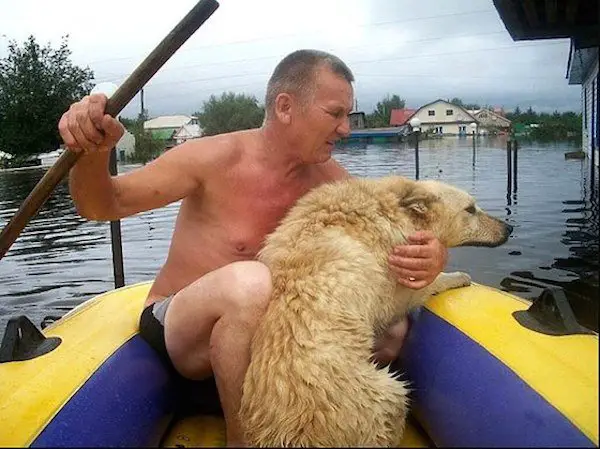 "It's deep here. He couldn't run, he had to swim. The dog stood on the top step of the porch in the cold water all night," Druzhok's mom Elana told the Siberian Times. "We sailed into the yard and saw him. He was standing there and trembling, and wouldn't move away from his place. But when he saw us he was so happy. We took him into the boat and he rushed to lick us. We all were so happy."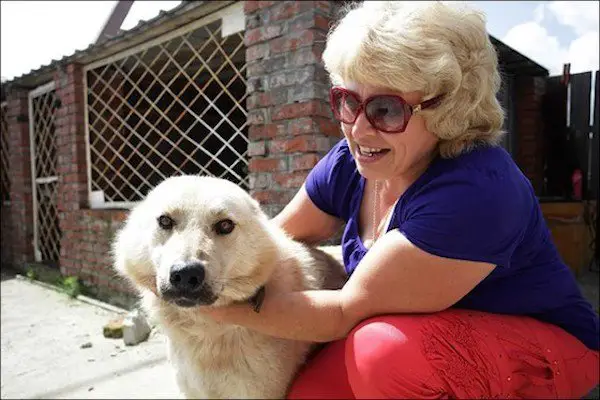 He was later placed in another, safer home, from where he couldn't escape. His loyalty impressed everyone who got to hear his story.
We hope the family, along with their sweet canine, got to return to their home.