Dogs! What would we do without them by our side? Honestly, they make the best of friends and are the only creatures who love us more than they love themselves.
But did you know that except affection and loyalty canines can provide sympathy as well? Just take a look at this cute dog named Bill who stole the hearts of millions of people after his owner Russel Jones from London shared what he did for him.
Namely, Jones hurt his leg recently and he had to have it put in a plaster cast. That meant he experienced trouble walking properly and was forced to use a crutch. While out for a walk, Jones noticed how Bill started limping as well. He, of course, got concerned and took his four-legged companion to the vet.
After the check-up, this worried owner posted a video on the social media, writing:
"Cost me £300 in vet fees and X-rays, nothing wrong just sympathy. Love him ❤️"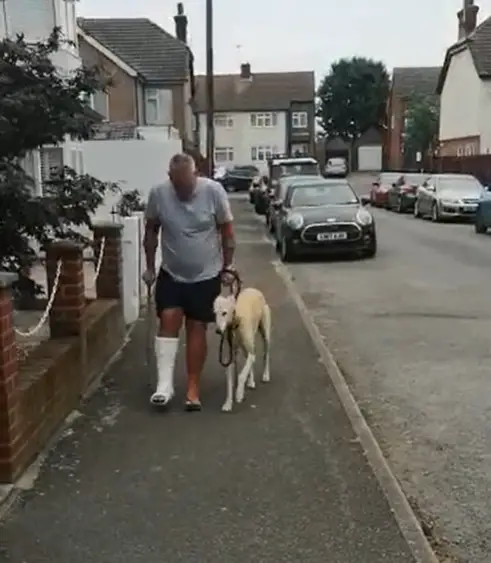 As it turned out, sweet Bill was only pretending to be injured so that his owner didn't feel bad for having trouble walking.
The video has been seen over 1.8 million times in just a couple of days and people love it, love it, love it. Well, what's not to love here? Check it out below.