When Kylie Larson from Minnesota was born, she experienced severe oxygen loss and that affected her health a great deal. The girl suffered from chronic respiratory issues her whole life and was wheelchair and oxygen machine bound. That meant Kylie, 13, was in need of round-the-clock care mostly provided to her by her mother Elise C. Nelson, nurses, and family members.
Despite her condition, everyone described the girl as sweet and happy. Her smile brought happiness to many and she enjoyed doing a lot of things, like being around her family, visiting places and going for boat rides, according to the obituary shared by Daniel Funeral Homes.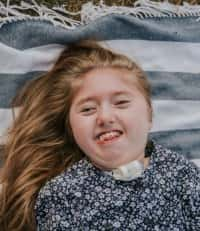 The life of Kylie ended in a horrific manner. Her oxygen supply was allegedly turned off by her own mother while the father was gone fishing and the two were alone in the house.
It was later determined that at the time the mother called 911 and said her daughter wasn't breathing, the girl was already dead for around six hours. When paramedics and police arrived, Elise claimed she gave Kylie CPR but there was no response. The incident was later investigated further and it was discovered how the mother was tempering with the oxygen levels. When this happens, an alarm goes off, and it was determined how the alarm was switched off twice. After that, Elise turned off the machine completely.
Mum 'leaves disabled daughter, 13, to die after switching off her vital oxygen alarm while her dad was away fishing' https://t.co/gT1ZmqCjEw

— The Sun (@TheSun) September 26, 2020
"Kylie was blessed with amazing nurses who loved her so deeply and she became part of their hearts. Her fellow schoolmates looked forward to pushing her around in the halls and laughing with her. You saw her sweet soul and smile in her eyes. The simplest things in life would make her laugh. Kylie made all our lives better when she was around," her obituary read.
Elsie was charged with second-degree murder and second-degree manslaughter. If found guilty she could be spending up to 40 years in prison.
Rest in peace Kilye, you were loved by many.