The coronavirus pandemic changed how we live. Today, nothing is the way it used to be and no one knows when things are going to get back to normal.
Sadly, this deadly virus killed a lot of people, and as we hear of the numbers of those affected by it, we somehow forget those people are someone's sons and daughters, husbands and wives, moms and dads.
On August 14, David Gutierrez from Tomball, Texas, passed away from COVID-19. He was at the hospital for weeks and his devoted wife spent all that time praying for him under the hospital window.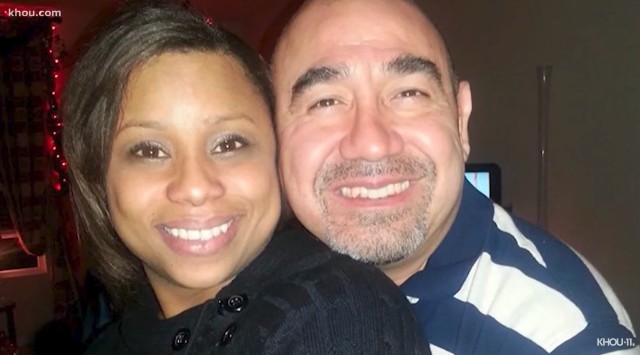 Speaking of the hard time the family went through, wife Michelle Gutierrez said it was almost impossible for them to be with her husband and they were given two options. "We can all be there and turn his machine off … so we can be there when he passes. And I did not want to do that. The other option was to visit with him for about an hour and get the phone call … when he passed," she said. Michelle decided to spend time with her loved one.
David, who was a father of five, spent five weeks batling COVID-19. Most of the time, he was in a coma and on life support.
The family spent an hour with him on the day he left this world. After visiting hours were over, Michelle left the hospital and went to the spot under the window to pray, but just three hours later, she got the call that changed her life, David died.
"Even though I didn't save David's physical life, he is with me. He is OK," she said.
Rest in peace David, our thoughts and prayers are with the family.