The father-daughter bond has always been one of the strongest ever, but many dads 'struggle' seeing their little princesses turning into teenage ladies that start going out with friends and get to pick their own outfits, which by the way, dads aren't always fond of. 
Jason Hilley from Orlando, Florida misses the days when his daughter Kendall was wearing sparkly T-shirts and little girls' stuff. But she's now all grown up and her latest fashion choice just didn't put her dad at ease. According to this guy, her jeans shorts are way too short and he came up with the most hilarious idea possible in order to tell her that.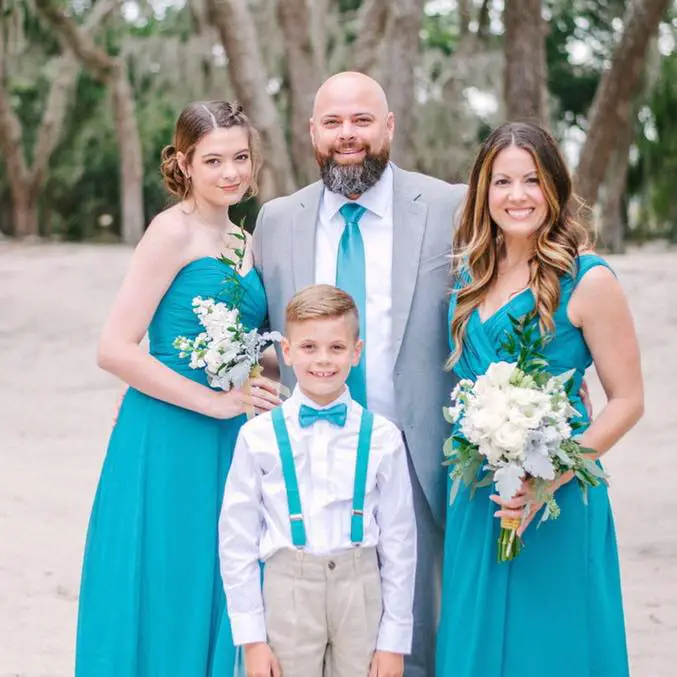 Arguing with his sweet girl over her new pair of shorts just wouldn't help, so Jason decided to get one for himself too and see how Kendall would feel seeing him wear it in public. Would she be embarrassed if her dad's rear end was barely covered? Well, we guess so. And Jason knew the answer to this question was a big yes. 
Now you are already guessing, this is going to turn into a hilarious contest of 'who wore it better.'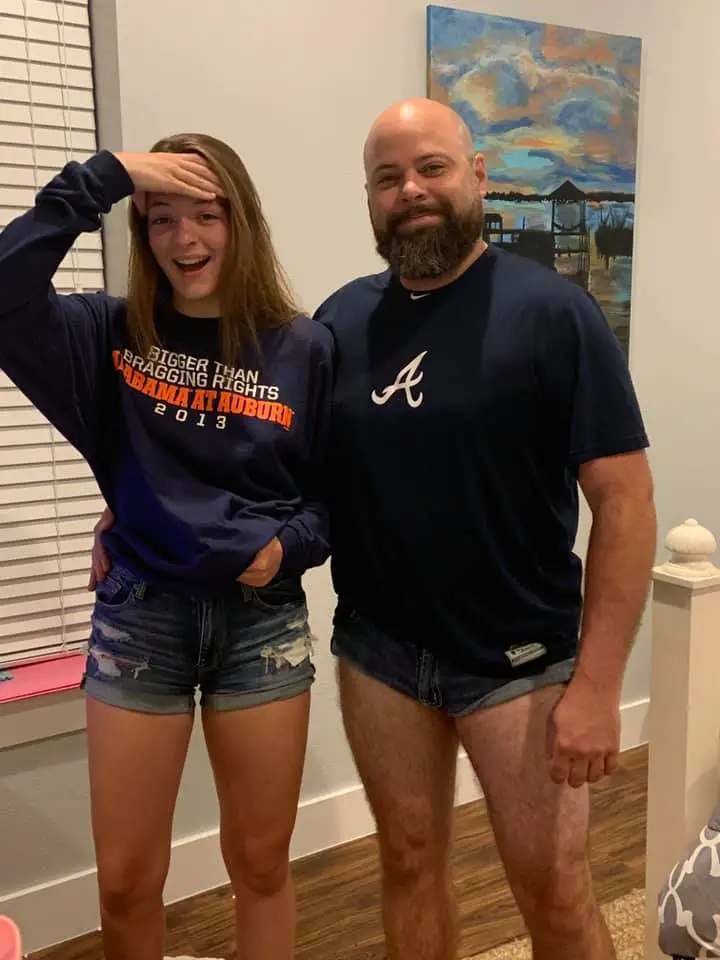 The fun moment is finally there as Jason enters Kendall's room wearing his brand new, skimpy jeans, asking from her to put on hers saying, "I'm picking you up at school in these every day unless you put them on."
The girl just can't stop laughing at her dad's show, but she understands he's got a point. Although we have to agree that her shorts aren't anything shorter than what most teens wear these days. 
Posting the video on his Facebook page, Jason wrote, "You wear yours out in public? I will wear mine! Parenting 101!" We are sure many dads out there would sympathize with Jason and will relate to his struggles. 
The funny video has been seen more than 38 million times already, and once you take a look at it you'll know why. Check it out below!