Most parents would do anything for the well-being of their children. Many work more than one job and take extra shifts just to make sure their little ones have the perfect childhood. 
It happens, however, that moms and dads question their parenting every once in a while, but then their kids do some things that remind them they are on the right path and just need to keep going.
This is what happened to a mom of two daughters, who got home from the long and tiring night shift. The sight she encountered upon arriving home left her speechless and just melted her heart.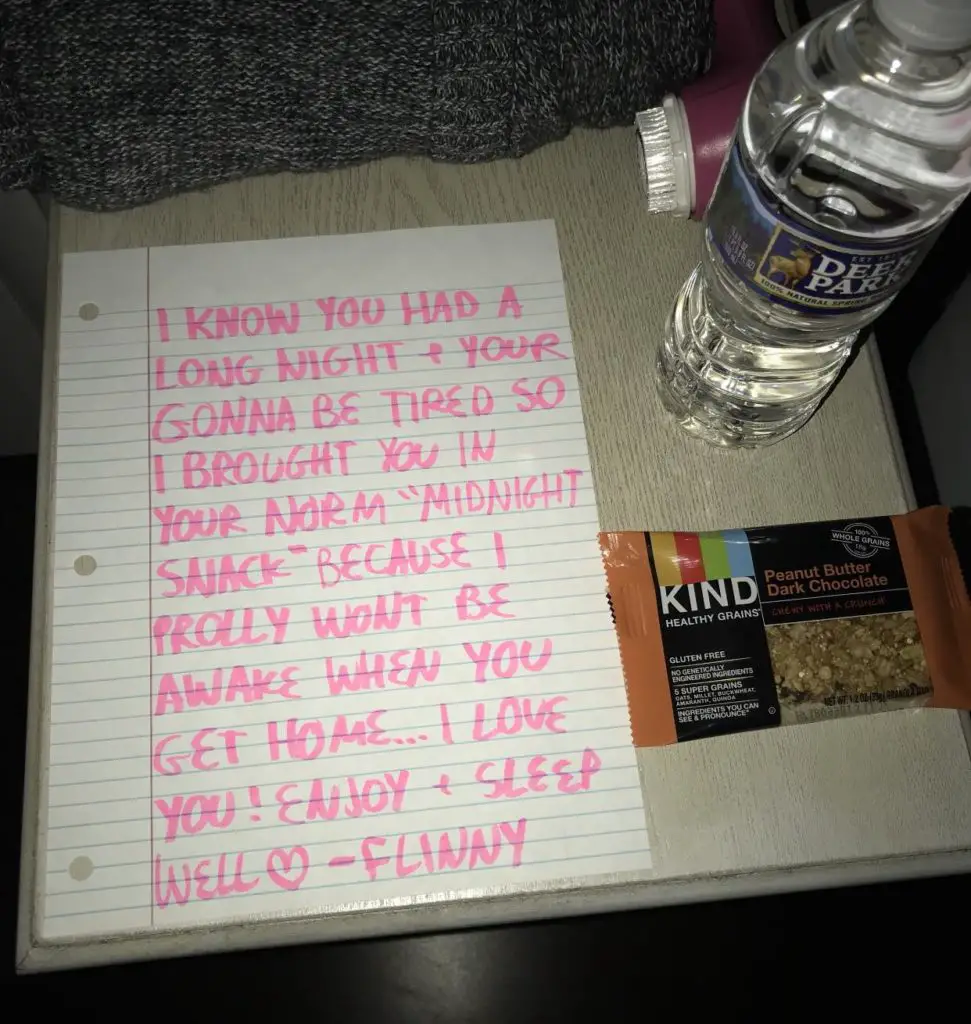 This mom that goes by the user "Mish0451" on Reddit, shared the note her sweet 16-year-old daughter left for her along with a chocolate bar and a bottle of water. 
She wrote, "My 16 YO left this by my bed after I worked a long evening shift. Melted my heart <3"
The note read:
I know you had a long night & [you're] gonna be tired so I brought you in your 'midnight snack' because I know I prolly won't be awake when you get home…I love you! Enjoy & sleep well
Lots of users took their time to comment how she deserved all this because she's apparently a great parent and does things right. 


The mom then wrote how she was "lucky" to be having such loving daughters. "I am fortunate enough to have two really sweet daughters that are like [her] best friends." 

It's obvious that all the struggles this woman had to go through throughout the years paid off. She's lucky she made right choices and got to raise her daughters the right way. They will definitely turn into amazing and caring individuals.