Nothing really beats dogs, don't you think so? Not only they are cute and love you more than they love themselves, but no day passes by without them making you laugh. No imagine adding the talent for playing and singing on the list.
An adorable beagle-basset hound mix does exactly that. His family must be having tons of fun listening to him master the piano keys.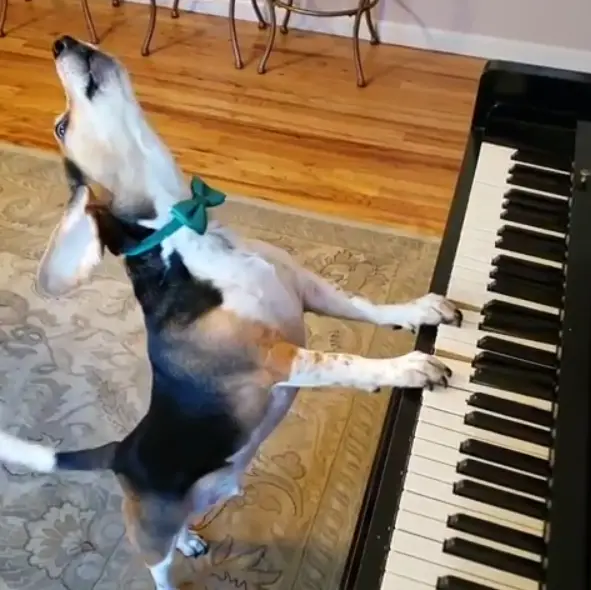 This very skillful four-legged canine is a rescue dog. His parents Laurie and Glen Wolfe, and baby sister, Eve, named him Buddy Mercury after the music icon Freddie Mercury and we believe the name suits his talent and personality just perfectly.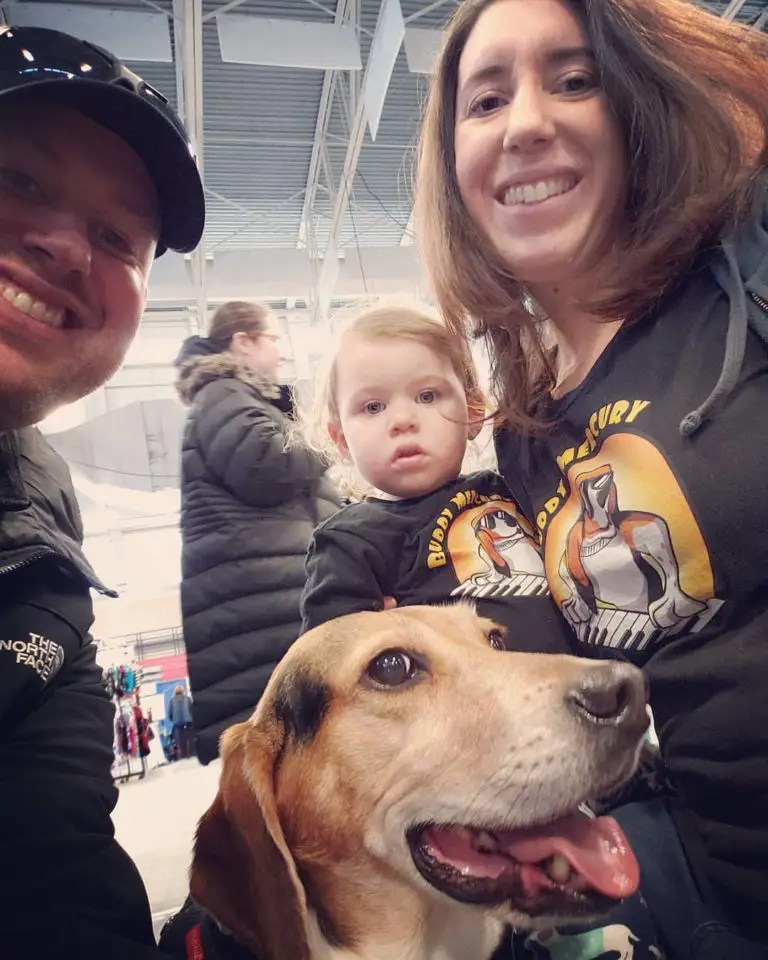 Buddy has showed his love for the piano since the day he set foot in his forever home. His parents noticed his fascination for the instrument and soon after he spent a couple of days inspecting that unusual object, he stood on his hind legs and started playing. It was obvious that going through the piano keys with his paws made him very joyous.
Now if you think this is unusual and special wait until you hear him singing. Yes, Buddy plays and howls at the same time and it's fascinating to both listen and watch.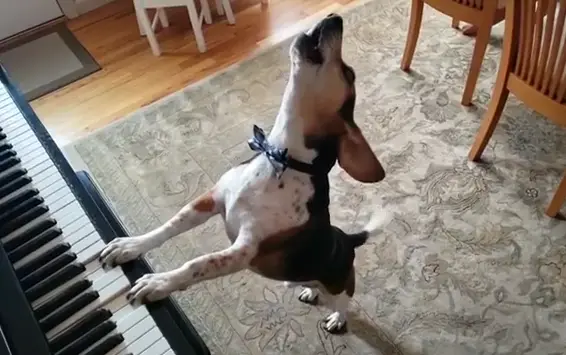 Buddy's family enjoyed his 'concerts' so much that they though it would be pity if they don't share his talent with the rest of the world. The videos of him rocking the instrument are going viral and people can't get enough of the singing and piano-playing dog.
What's most, he's got a back up, and it makes the whole thing even cuter. His little sister Eve joins her furry brother every now and then dancing around and playing on a toy guitar.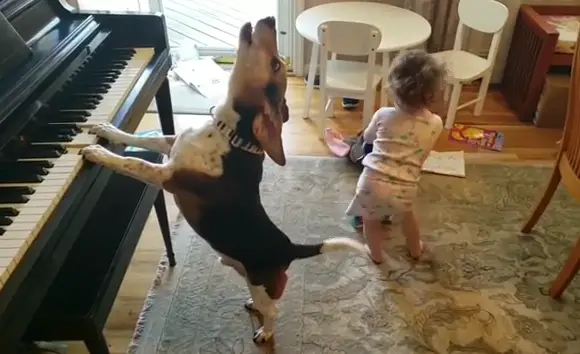 People agree these two are the best band out there and we believe they are awesome, too.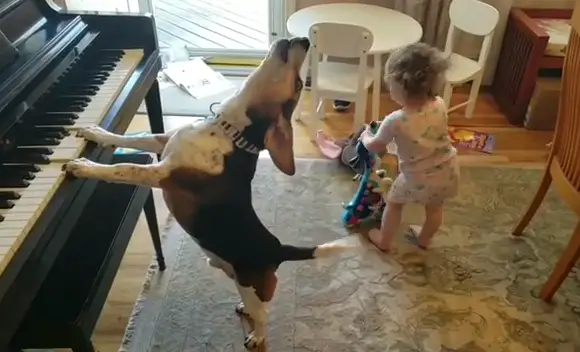 Some say how the Wolfes are very lucky to be having such talented children. 
"Super talented Buddy & baby! You have a dog prodigy & a baby dancer…what could be more exciting?" one person wrote. 
"These two are way too CUTE! They both really know how to party!" another added.
Buddy's family is lucky people are sharing his videos not because they try to make him famous but because they want to raise awareness about rescue dogs and how perfectly they fit in their new families. 
"We want to help more animals get rescued," Laurie said. "We only have so much space in our home."
By sharing Buddy's videos you are helping raise awareness of the importance of rescue animals adoption.