No matter how much we enjoy the winter and all those tiny and uniquely shaped snowflakes that fall on our face, I am sure we can't help but think of all the trouble those piles of snow bring for the homeowners.
Having inches of snow on the roof means leaving and entering the place with a dose of precaution because no one wants the heavy snow to jiggle loose and fall right on the head of any of the residents.
Shoveling it if you are not a real pro can be dangerous, and hiring a snow cleaning company may cost you an arm and a leg. However, this guy from the video has the right solution for this problem and not only it's very clever, but won't cost you a lot.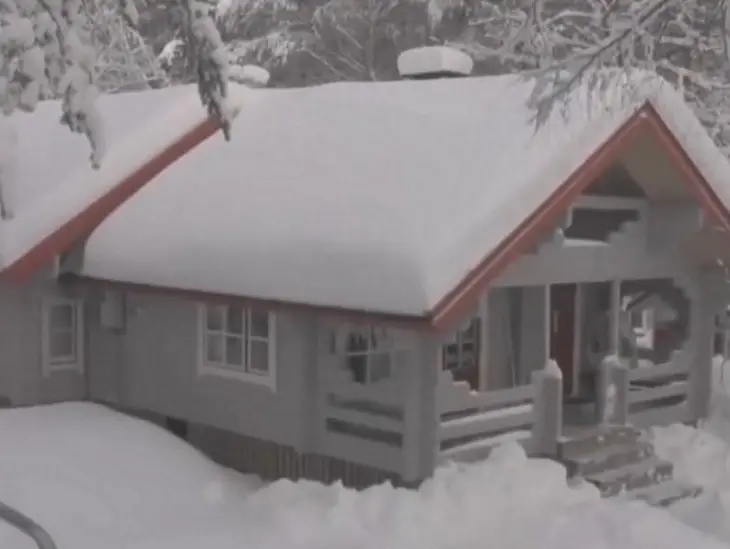 Shoveling snow by hand can be extremely tiring task, because it's cold and you are outside braving the weather, instead of treating yourself with a cup of hot cocoa while reading a good book under your most warm blanket.
Above all, in order to complete this troublesome task, you have to be in great physical shape, because you have to heave hundreds of pounds of snow while staying on the rooftop trying to balance you body.
The excess snow may result in various damages such as leaks, or even roof collapse. Now if you wonder how could you prevent this all by yourself, the answer is here. You are going to need a rope and a hammer, and a bit of courage.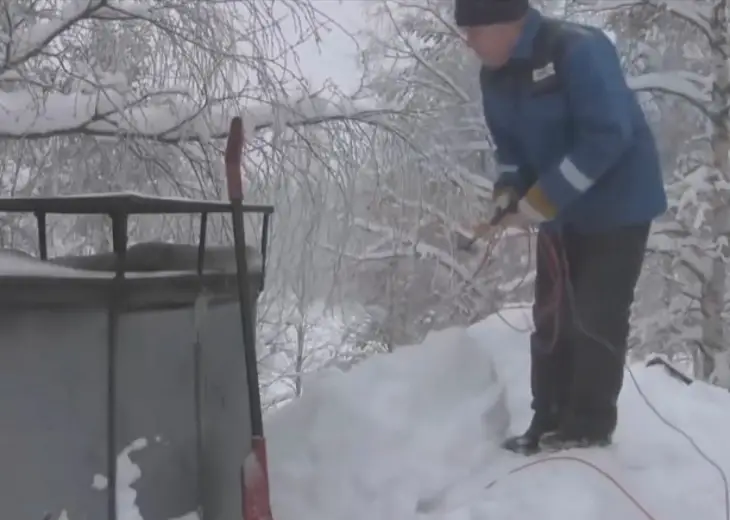 This man climbs up onto the roof and then throws a length of rope with a hammer tied to one end onto the ground. He drapes the rest of the rope over and around the edges of the snow-pack on the roof, and hops back onto the ground.
He then starts pulling the rope which scraps underneath the layers of snow. And you are probably assuming what is going to happen next and how this unique idea works.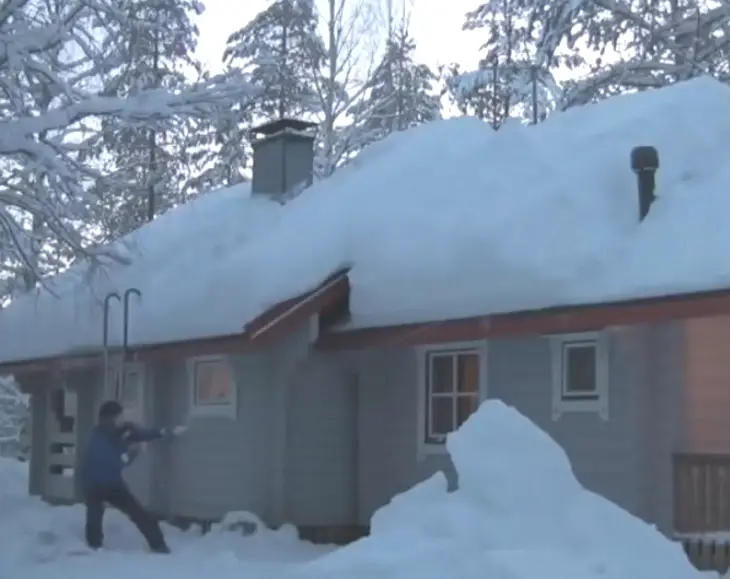 By doing so, the man creates the effect of an avalanche. The moving rope, which is previously covered in grease, makes the snow loose and slippery from the bottom so it falls down easily.
Now these enormous layers of snow have to be removed from around the place, but that's easier and less expensive than shoveling it from the rooftop.
Who would have though removing snow from the roof could be so simple.
Think your friends would be interested? Share this story!