The coronavirus outbreak that has been labeled a pandemic by the World Health Organization (WHO) left millions in fear for their life. And as the situation is getting more severe with each passing day, people are panic buying supplies. 
Sadly, that leaves the markets' shelves empty and many people are left empty handed, especially the elderly. 
One of the products people stock-pile the most is the toilet paper and that leads to shortage of the product. So, a cleaning company has announced they will supply elderly people with thousands of toilet rolls during the pandemic. 
The radio station Fox FM asked from companies to step in, and that's when Dexter Gordon, 32, decided to take his part in helping the disabled and the elderly people get as many rolls as they need. 
"I heard the presenters were looking for companies to donate to people who are struggling, so I sent them my remaining stock," he told Daily Mail Australia. 
Radio presenters Fifi Box and Byron Cook were thankful their plea was heard and thanked Dexter's Cleaning for their generous donation through Instagram where they wrote: "Look at the toilet rolls! Thanks so much Dexter's Cleaning."
The company announced their donations on that same social media. "We decided to get rid of ALL of our current toilet paper supply and give it to the elderly and vulnerable in our community. Thank you to @fifi_box and @fififevbyron for the initiative and getting these care packs to people who need it most. We have a NEW order arriving tomorrow and we kindly ask you to consider purchasing for the same sorts of people in your family or community. So if there are any pensioners who may find it hard to go to the store and you can purchase on behalf of them, we would be most grateful. Link to order in our Instagram bio (Melb metro delivery only, for the moment). #HonourSystem #InItTogether".
Mr. Gordon added: "I'm getting another order in tomorrow and as a result started an online store so that people can help look after those around them."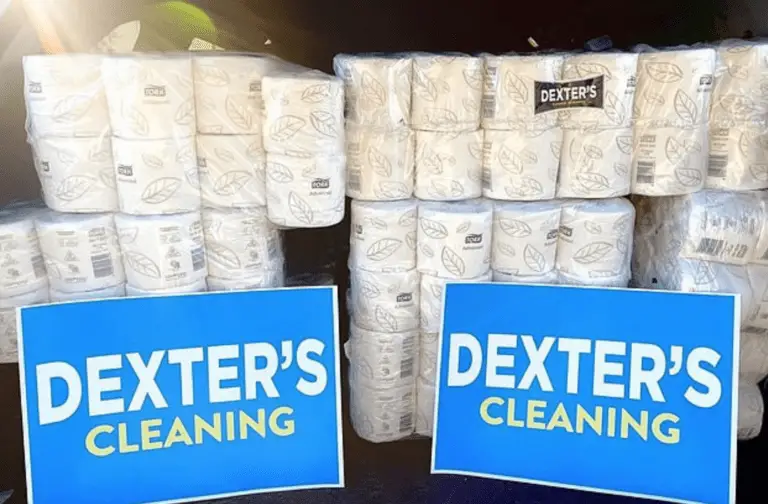 Listeners can nominate people who are in great need of products during these rough times through the radio's website.  
Other companies have undertaken efforts to ease the approach to products to the most vulnerable community members. Woolworths, for example, is doing this for the disabled and the elderly shoppers and lets them purchase essentials one hour before the store opens for other customers. 
Additionally, because they don't want some people to just stock pile while others don't get the chance to buy even a single thing, many stores including Aldi are limiting the purchase of some products to one. At the time, this chain of supermarkets, along with Woolworths and Coles, have imposed a one-pack per shopper restriction on essentials such as toilet rolls, flour, rice, tissues, and hand sanitizer.