Speaking of sci-fi movies, the first thing that comes to mind is Back to the Future. It is a legendary trilogy which is still as popular and as loved as it was over 30 years ago when the third and final part aired.
Of course, the movie wouldn't be what it is hadn't been for Michael J Fox who played the role of Marty and Christopher Lloyd in the role of Doc Brown.
But did you know that when he was first handed the script, Lloyd threw it in the garbage? Luckily, a friend of his made him reconsider his decision and give it a go, and well, the rest is history.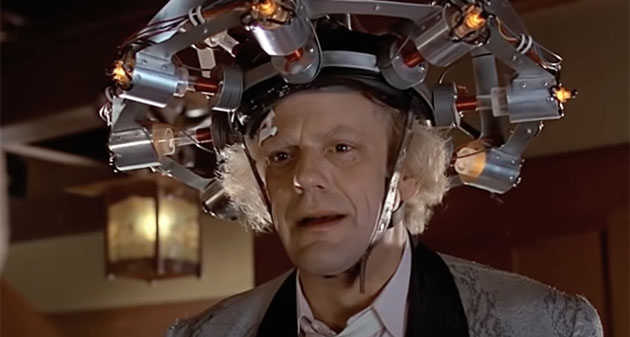 Christopher Lloyd's first love what the theater. At the age of 19, he started taking classes in New York City's Neighborhood Playhouse School of Theater under Actor Sanford Meisner. Speaking of those times, Lloyd told Irish Times: "I had a wonderful teacher. I had really figured out how to use myself technically as an actor. It changed my life forever. [Meisner] was an extraordinary teacher. He made it clear to me how to work as an actor and how to prepare for a role. It was a big turning point for me."
Lloyd's first ever stage debut was in a production of And They Put Handcuffs on the Flowers. What followed was his first Broadway appearance in Red, White and Maddox.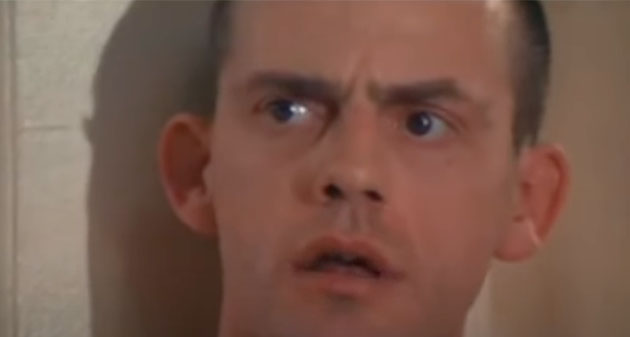 Many productions later, Lloyd decided to turn to the film industry and one particular movie helped kickstart his career; One Flew Over the Cuckoo's Nest, where he played psychiatric patient Max Taber and starred alongside his idol Jack Nicholson.
"I did so many interviews and auditions for films and it was just zilch. Nothing I did impressed anybody! I could just feel it. It was always 'Okay, thank you, Mr. Lloyd.'
"Then out of the blue Cuckoo's Nest came to cast. A casting director who sent me up for different things over the years sent me up for that and it just clicked. I was blown away, just so excited," Lloyd said.
"Nicholson was an idol of mine going back to Five Easy Pieces, Easy Rider, and The Last Detail," he added. "It just blew my mind, suddenly to be on a set with his presence, and him there, it was wonderful."
Speaking of the time he was offered the iconic role of Dr. Emmett Brown, Lloyd shared with Sydney Morning Herald: "At the same time I was doing a film in Mexico City and I decided I was going to go back to New York and go back to the theatre where my roots were.
"So when the Back to the Future script came to me I had pretty much made up my mind I was going back to New York and I cast it aside. A friend I was with at the time said that's not like me, so I thought I'd better take it out of the waste paper basket and have another look. And I did and went back to LA and met Robert Zemeckis (Back to the Future director) and that was that."
Initially, Doc Brown was imagined as a calm and reserved person, but Lloyd decided to do things differently with the role that changed his life and career forever.
The movie was a huge success. It made millions and people fell in love with it so much that action figures, legos, and toys of Doc and Marty flooded the stores.
"I'm an animated [action figure], and yeah, I'm a LEGO. I don't think I'm immortalized," Lloyd said. "Well, there you are, a hundred years from now somebody will be rummaging around the attic [and say], 'Oh, look what I got! Doc Brown!'"
Back to the Future went on to have two sequels which were as popular as the original. Asked which one he loves the most, Lloyd says the third.
"There was horseback riding, which was a lot of fun," he wrote. "There was the steam engine, to be on, work on, which is quite an experience. And Doc had a romance!"
Despite Lloyd's enormous popularity, he tends to keep his private life out of the spotlight and says he's always in for another Back to the Future movie as long as his friend of many years, Michael J. Fox, is part of it. "I think regardless of the Parkinson's, he'd probably jump on the role and he'd be great," Lloyd said. "I can't see doing another sequel without him, I would certainly want Bob Zemeckis directing it, Bob Gale writing it and the other principals being involved."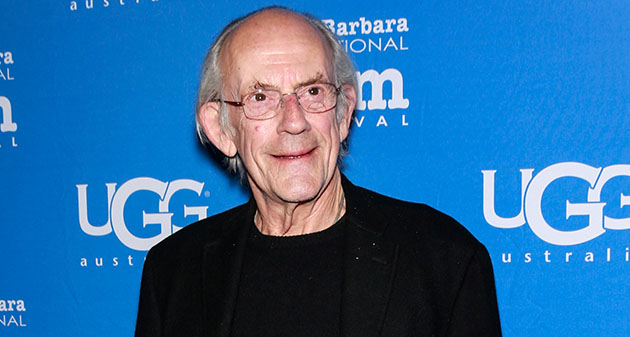 Over the years, Lloyd starred in a huge number of movies, including The Addams Family, where he played Uncle Fester, Who Framed Roger Rabbit, the comedy Clue, and a lot more.
At the age of 82, Lloyd doesn't plan on quitting doing what he fulfills him; acting. "I don't really mind as long as I'm working," he said. "Whether it's a lead or cameos, or supporting roles, I love to be doing it. I don't wait around for the ideal role to come my way – I'll take what's given," he said.
Despite his enormous popularity, Christoper Lloyd is a very grounded person and that is just another reason why we love him so much.