Becoming a respected athlete doesn't only take inner talent, but hard work, dedication, and motivation, too. That is the reason why only few succeed in making a name for themselves. I guess that not giving up even during the most desperate of times is the key to success. Of course, luck does its fair share.
The life story and the path to glory of one of the most memorable NBA players there are, Chris "Birdman" Andersen, go from rags to riches.
Born on July 7, 1978, in Long Beach, California, Andersen didn't have much while growing up. His father left the family, and that event affected young Andersen's life a great deal.
"We had a half a jar of peanut butter and a loaf of bread," Andersen mother Linda told ESPN of that period of her family's life. "We had nothing."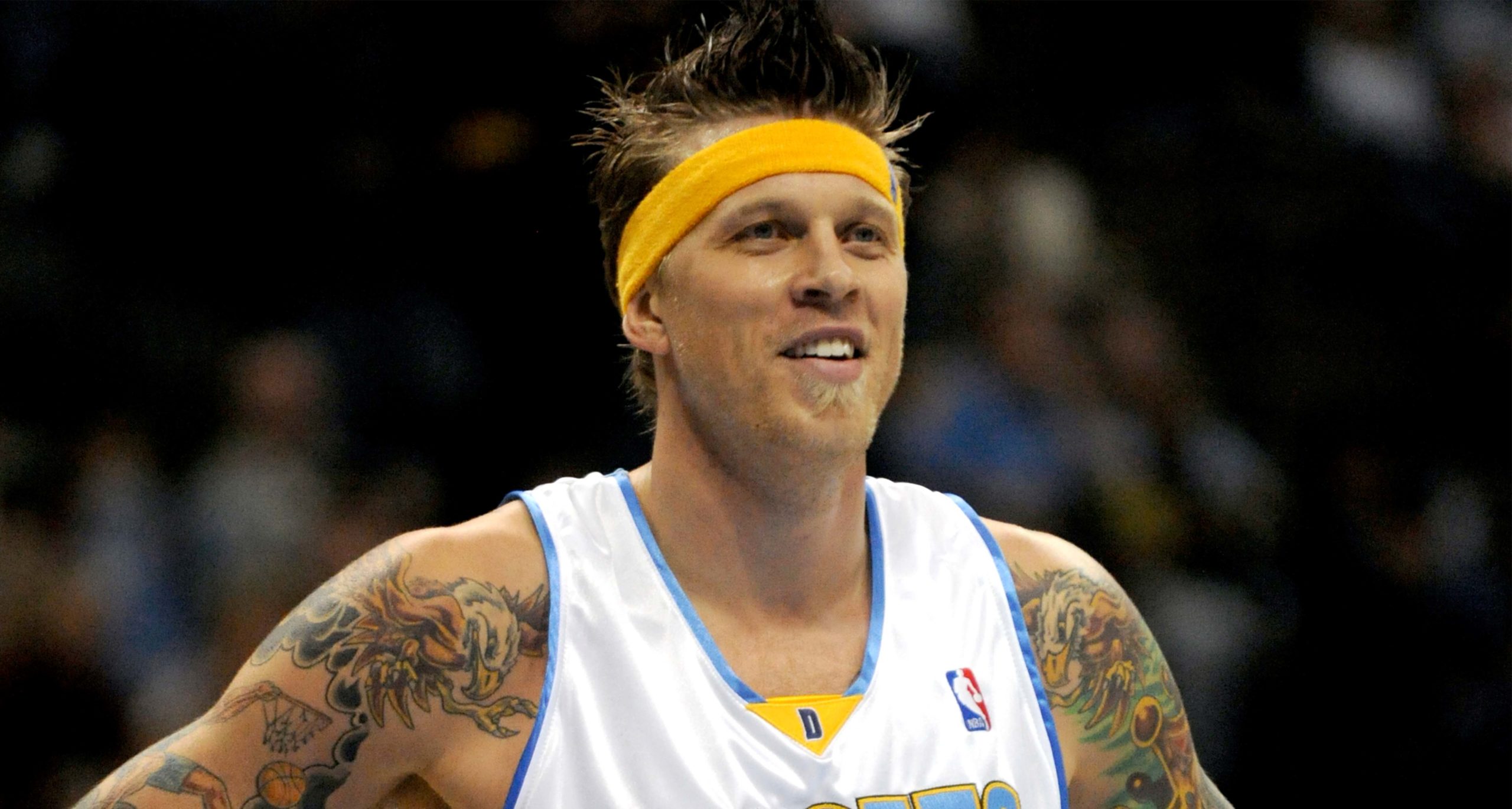 Before his father left his mother, he first forced the family move to Texas, where the child support and alimony laws weren't as strict as in California.
"How could you do that to your own kids?" Linda recalled to ESPN. "All they did was love you, and you walked away from them."
One of the people who stepped up for the family during those tough times was Andersen's uncle, who emptied all his savings and headed to Texas to help them build a home there. He even built a tree house for Andersen's sister and placed a hoop on the tree. That is when young Andersen got hooked up to the game that would change his life forever.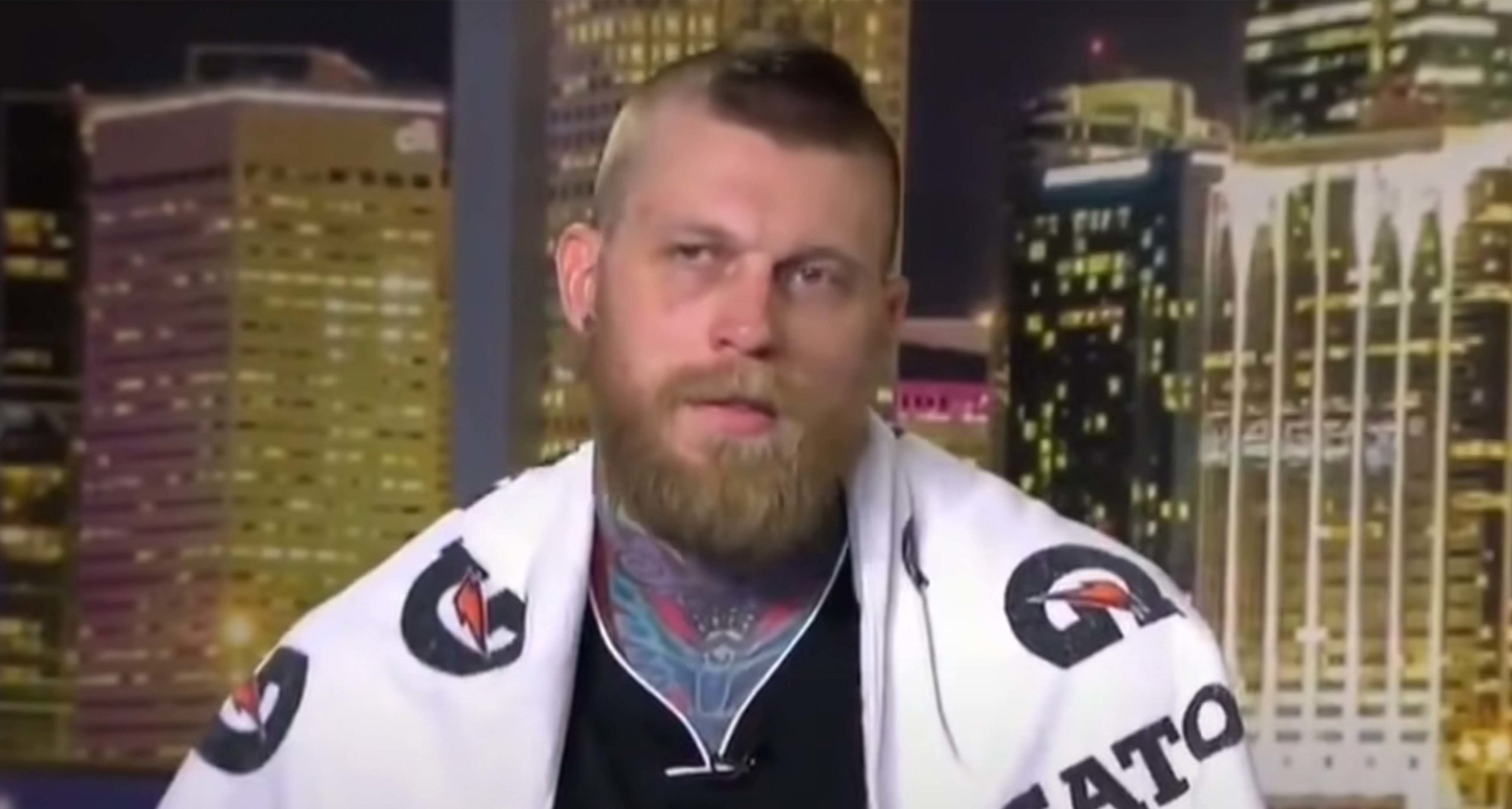 As his mother had a hard time making ends meet, he ended up in a group home eventually.
"I had the opportunity to either live in a military school or at a children's home," Andersen told Heat Nation. "And I'm just thankful that I actually got the choice to pick one of the two. I picked the children's home."
When he attended high-school, Andersen's varsity coach saw huge potential in the game he offered and convinced him to try basketball. However, not being a great student, Andersen, who is 2.08 tall, missed the chance to play for the University of Houston. Instead, he decided to go to junior college in Brenham, Texas, and play for Blinn College for one year.
All of a sudden, everyone was convinced that Andersen could do big in the pros, and he started to believe in himself more and more. However, in 1999, he failed to be drafted because he didn't apply officially, apparently, because he had no idea he was supposed to do that in the first place.
"My head got so big I thought I could do anything," he told ESPN back in 2008. "When I left Blinn, I really didn't know what I was doing," he added. "I didn't have a plan."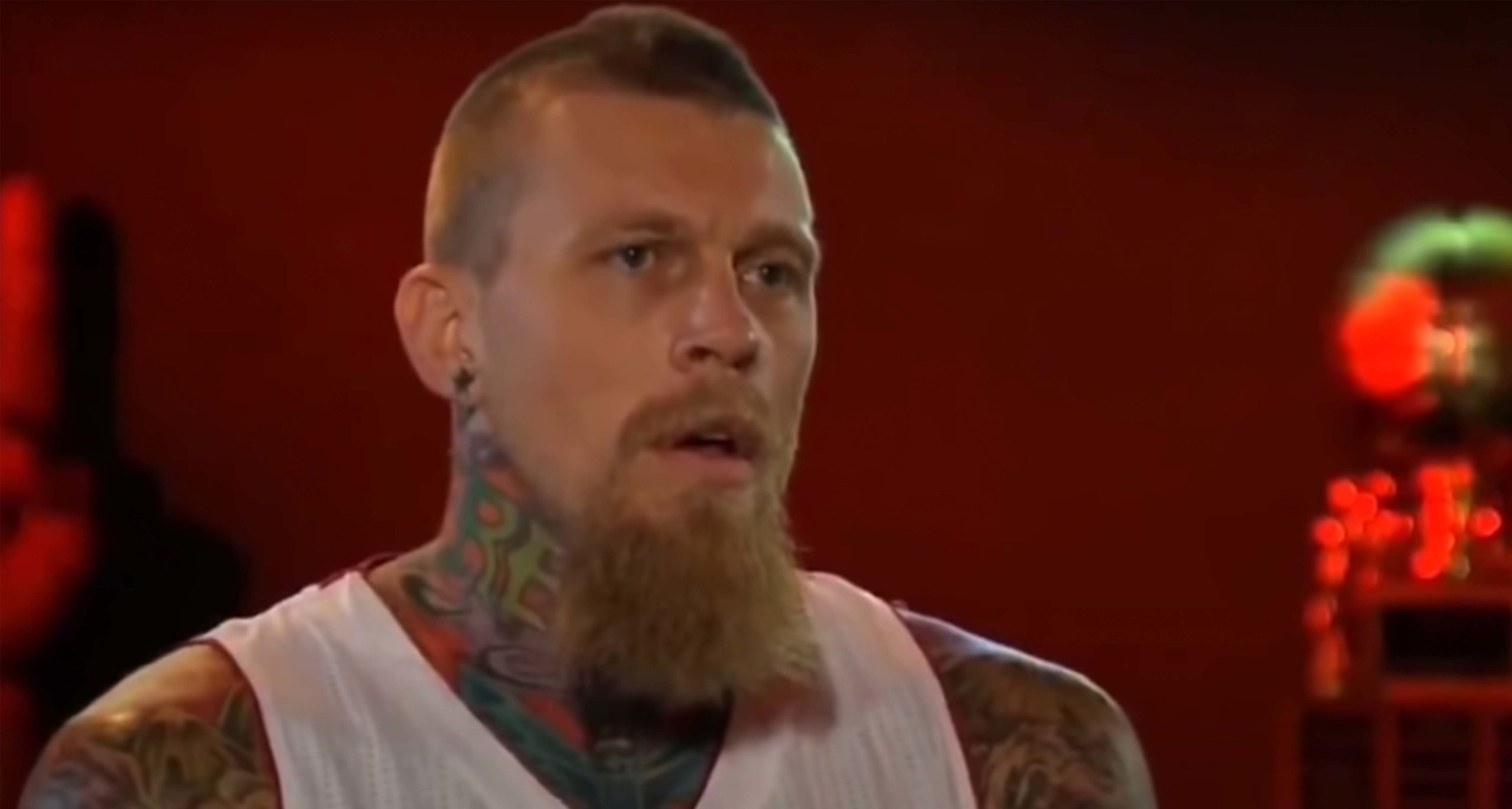 With a help of his high-school coach, Andersen ended up playing for the semi-pro Texas Ambassadors and that brought him to China where a scout noticed him during a game and offered him a deal. Andersen spent five months playing professionally in China before he moved back to the States.
Once home, he started playing for the so-called D-League where he spent two seasons before being called up to the NBA. His ever first season in the NBA, with the Denver Nuggets, was a huge success for Andersen. Overnight, he became a sensation and stole the hearts of a huge number of fans with his intense playing style, as well as with his looks. His dunks brough him the nickname Birdman.
Before retiring in 2017, Andersen spent 16 seasons at NBA and played for five different teams, Denver Nuggets, New Orleans Hornets, Miami Heat, Memphis Grizzlies, and Cleveland Cavaliers.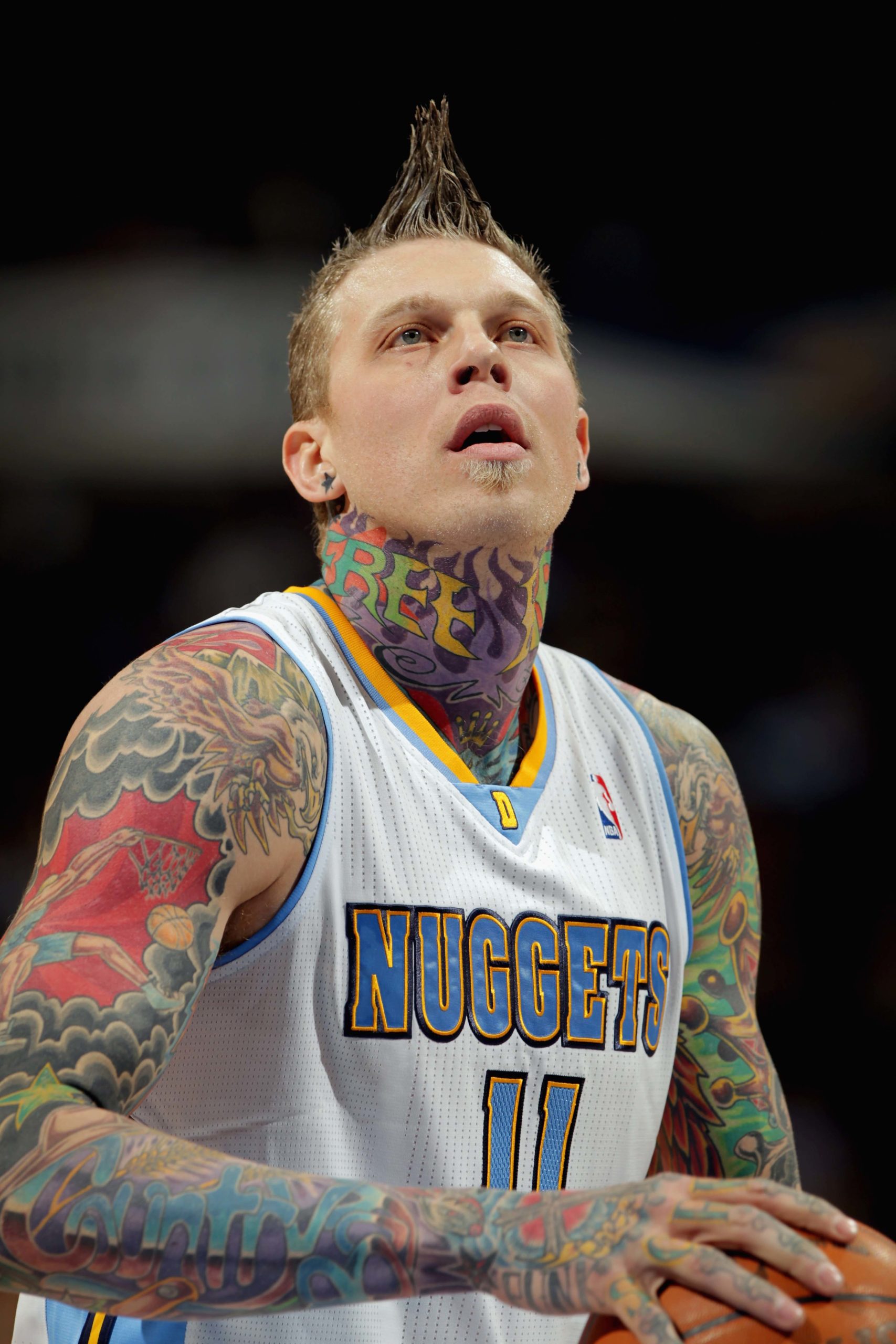 Over the years, the cute boy turn into a style icon. He is until this very day known for his distinguishing spike hairstyle and the many tattoos, including the one on his neck, which says "Free Bird". According to Andersen himself, each of his tattoos has a meaning.
"I like all of them, man," he said. "It ain't something I regretted. It wasn't like I got drunk and went and got a tattoo."
"Some points in my life, I came across a barrier where I'd been," Andersen told Fox in 2013. "So every tattoo has a meaning. I didn't just go get a koi fish or something like that."
His "Give me War" and "Forever Nightmare" tattoos symbolize his role on the court.
Chris 'Birdman' Andersen from when he first entered the NBA to today pic.twitter.com/vdlZzPHGtB

— NBA Retweet (@RTNBA) October 3, 2017
In the mid 2000's, Andersen was suspended because he found himself in a middle of an investigation. Luckily, he managed to clear his name, and continued playing.
After he retired, he has signed for the famous BIG3-league.
Nowadays, Andersen tends to be out of the spotlight and we don't hear much of him. In 2013, magazines reported that he was dating and later got engaged to his girlfriend Tina Wiseman.
The former NBA player revealed in an interview in 2018 that he has settled in Colorado, and from what we could see, he didn't change much.
He is reported to have an estimated net worth of $14 million.