Blessed are those who learn how to live in harmony with the nature and all its living beings. Maybe if we all follow into the footsteps of one of the greatest naturalist of our time, scientist Jane Goodall, this world will indeed become a more peaceful and much better place.
The video below captures one of the most touching moments between a human and an animal. And although the footage is taken 6 years ago, it never ceases to bring warmth in the hearts of those who watch Wounda the chimp's final goodbye before she takes her first step to her new life into the wide wild.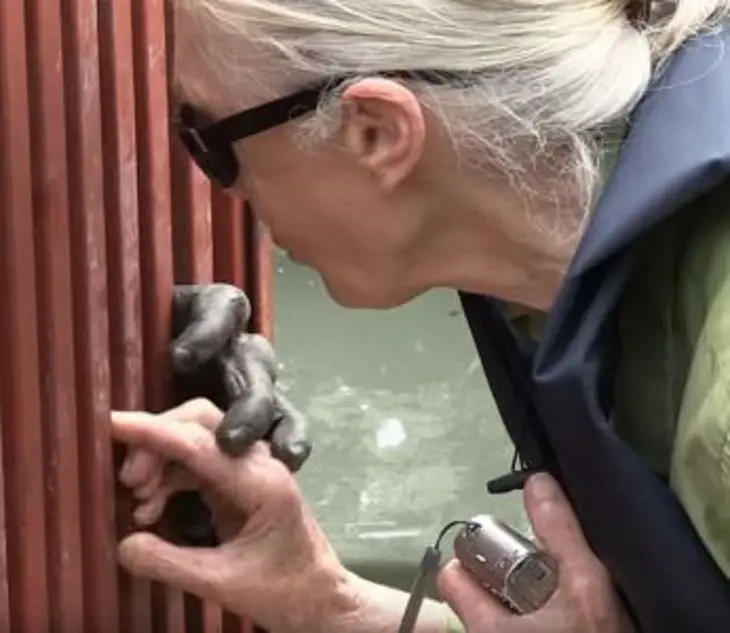 Jane is an advocate for our four-legged friends and has dedicated her whole life making sure they get the life they truly deserve. 
Her life mission of providing care for those in need became crucial in the process of animals' recovery. At her rehabilitation center placed in Congo, many sick chimps are medically treated and given a new lease on life.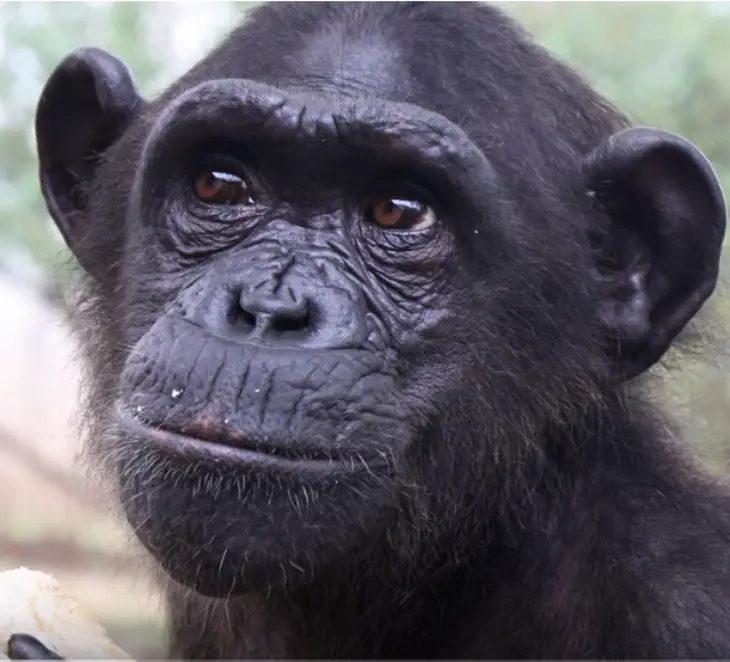 When the staff first met Wounda, she was frail and ill and it was obvious she wouldn't be able to survive in the wild. However, they were determined to treat her so they relocated her to Tchindzoulou Island which is one of the three islands that are part of the expanded sanctuary. 
Wounda wasn't only given medical care, but lots of love, kindness, and affection too.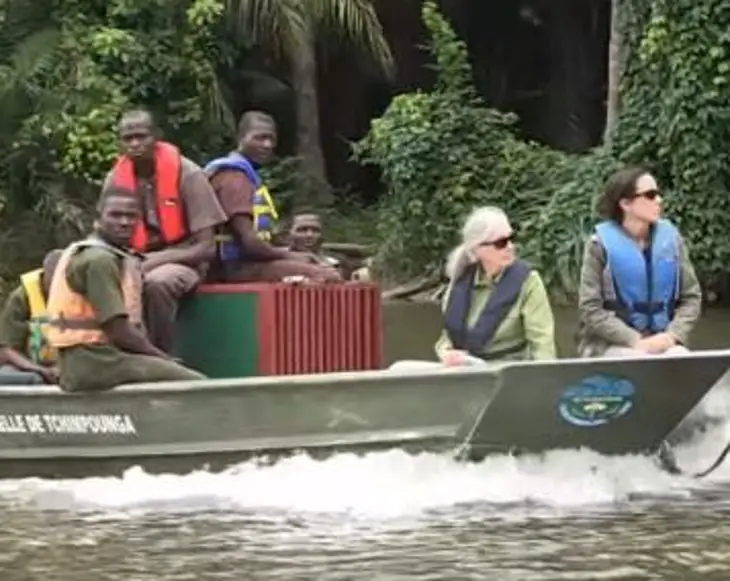 This all resulted in the chimp getting better and better with every single day. She regained her strength and was healthy once again. After all the time spent at the sanctuary, she was now ready to get back to her natural habitat. 
This moment was a moment of mixed emotions for both Jane and Wounda. They got used to each other's company, and although they were happy for Wounda, they knew they'll miss each other beyond words.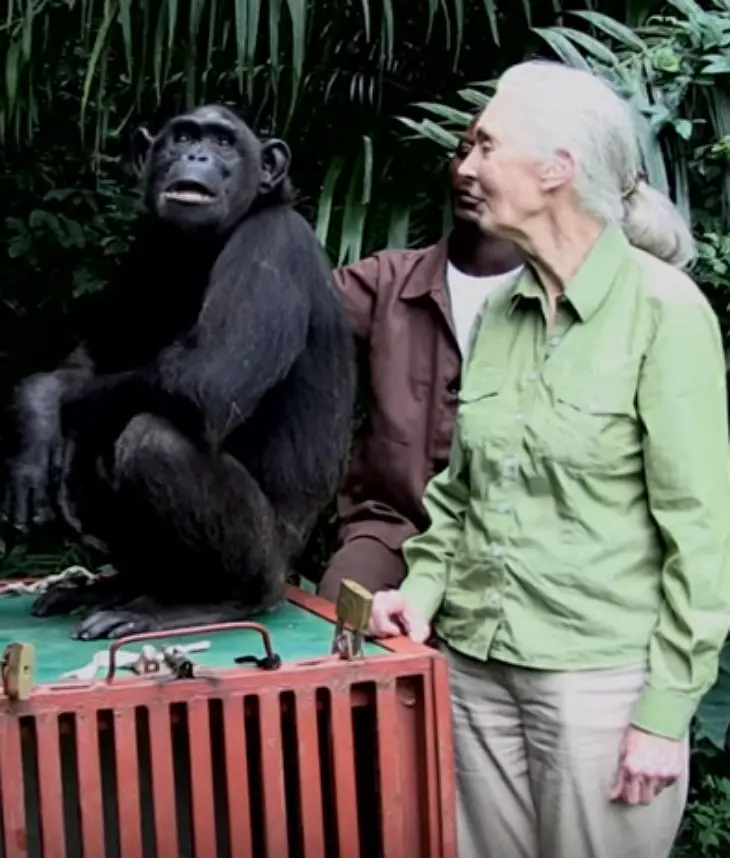 Jane takes the time to thank all of the staff members for being there not only for Wounda but for the rest of the chimpanzees that live in the rehabilitation center.
It is amazing how animals are able to show their emotions and express their gratitude to those who never left their side when they needed it the most.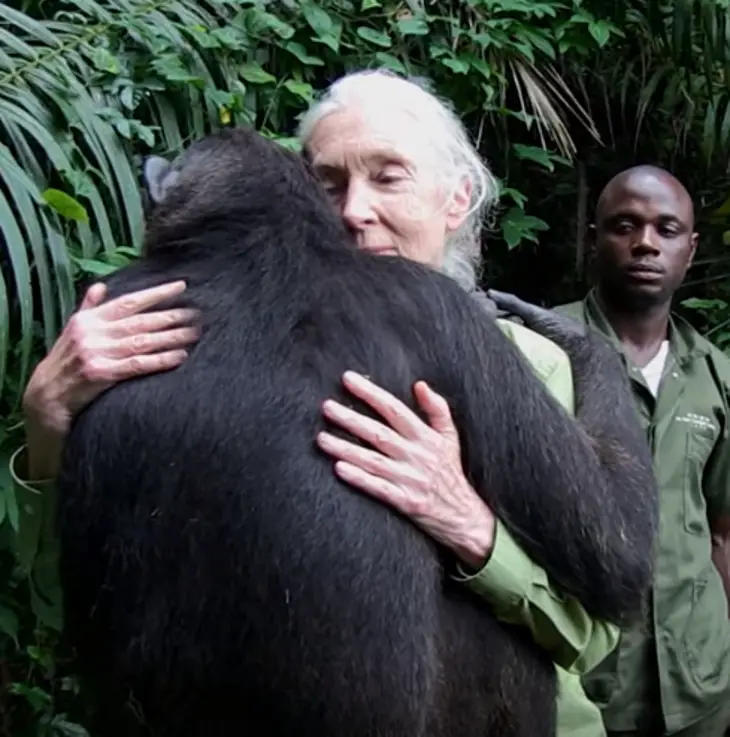 One person writes, "Thanks for all your dedication, Mrs Goodall the world needs to know more about you and your efforts to protect and save this wonderful primates.This video moved me to tears." 
Now watch as the gate of the cage opens for one last time. This is so very emotional.