When it comes to beautiful women, it is certain that actress Catherine Zeta-Jones deserves a place high on the list.
What many people don't know about this Hollywood beauty is that she was born in Wales and spent her childhood there before moving to London in order to pursue an acting career.
When she was still very young, she got involved in dancing and loved being praised for her work. However, when it came to her physical appearance, she didn't see herself as beautiful as her mom always told her she was. Speaking of her mother and the influence she had on her, Zeta-Jones recalled her mom used to tell her to "make the best of [herself]," which helped her gain the confidence she has even today.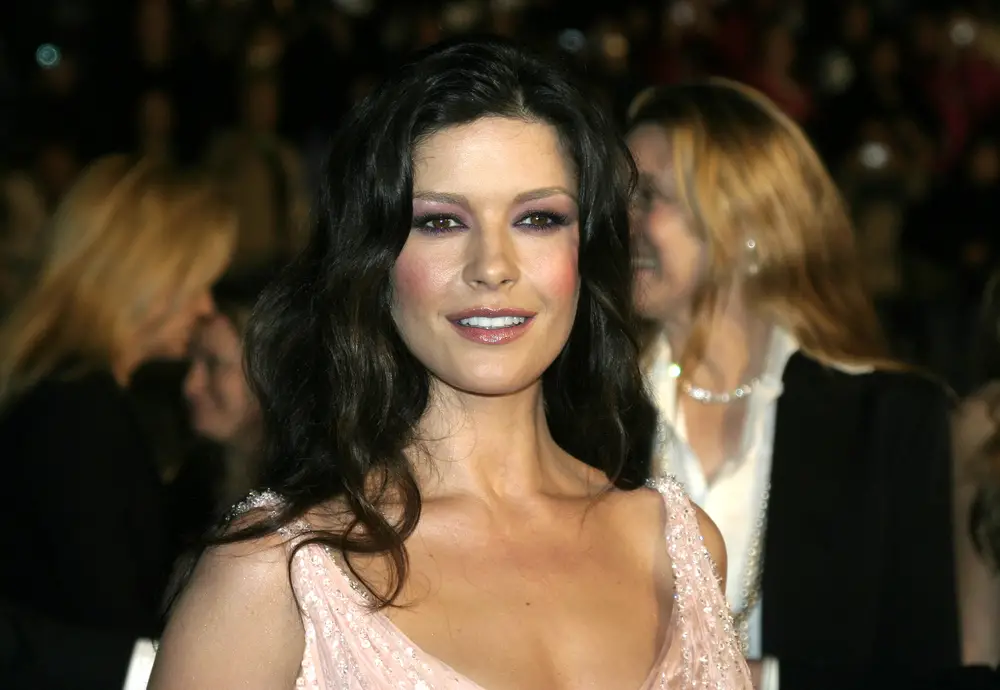 At the age of 15, shortly after moving to London, Zeta-Jones landed a role which helped her attract the attention of many. Namely, she auditioned for a role in London's West End in a revival of the musical 42nd Street and stole the show as both the lead and their understudy weren't able to perform.
This opened the doors for Zeta-Jones to the place where dreams come true, Hollywood. She landed role after role and made a name for herself. Hollywood is also where she met the love of her life, actor Michael Douglas.
Their first meeting was an awkward one as he told her that he would be the father to her children, to which she replied, "You know I've heard a lot about you, and I've seen a lot about you, and I think it's time that I say 'Goodnight.'"
The following day, he sent her flowers and she decided to give him another chance. Well, the rest is history.
Despite their age gap of 25 years, with Douglas being her senior, the two managed to stay together for 22 years.
When their children were born, Douglas and Zeta-Jones decided to raise them away from Hollywood so the family moved to the Bahamas where they lived for 12 years.
Being 53, Zeta-Jones looks as beautiful as ever. She has never tried hiding her age. What's most, she's proud to look the way she does and often shares photos of herself without makeup.
Of course, there are always people who tend to judge her, but she doesn't mind the negative comments.
"I have my insecurities like every other woman, but as I've got older, I've got much more confident about the way I look," she says. "My dreams have come true, and everything else now is a bonus for me."
Zeta-Jones helps keep herself fit using a ballet barre, a hula-hoop, a treadmill, and an elliptical which help her tone her body.
When it comes to her diet, she prioritizes good meals, but doesn't say no to occasional delicious treats such as Cadbury chocolate from her homeland England.
One thing is certain, Catherine Zeta-Jones is definitely one of the most charming women in Hollywood.
Please SHARE this article with your family and friends on Facebook.
Bored Daddy
Love and Peace