During 1910 and 1960, or the revolutionary years of Hollywood known as the golden age, many iconic artists rose to fame, among which director Alfred Hitchcock's favorite actor Cary Grant.
This incredibly handsome man was married five times but his fate wasn't sealed with any of the women he tied the knot with. Was it that he was unlucky in love, or the rumors about him being in intimate relationships with men were true? In fact, we can never know that for sure because Cary Grant' sexuality is still one of the most discussed topics in Hollywood, even 34 years after his death.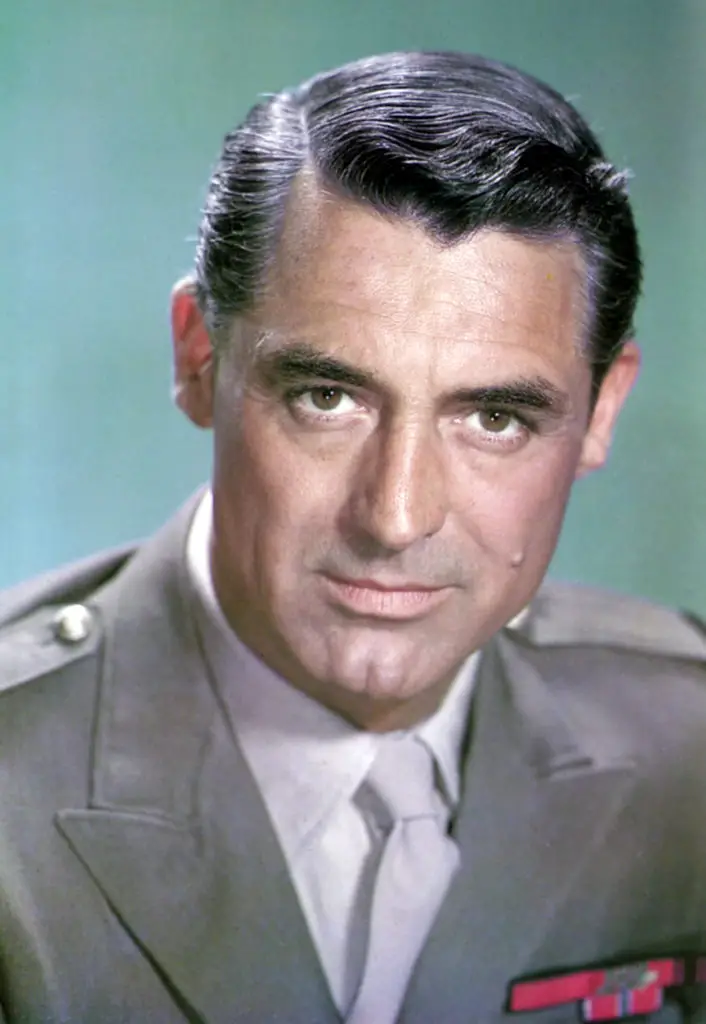 Grant was born Archibald Alec Leach in Bristol, England, January 18, 1904, but changed his name to Cary Grant on the request of the Paramount studio which believed the name Leach wasn't suitable for a lead actor.
However, before he got his contract and got to be part of the film industry, Grant's life wasn't an easy one. His mother had a mental illness and one day, she just disappeared from his life when he was 9 years old. His father, who brought another woman in the house and married, told Grant how his mother had died, but she was in fact placed in the Bristol Lunatic Asylum.
Not having his mother by his side, Grant turned into an insecure young man. "It gradually dawned on me that she was not coming back. She left a void in my life, a sadness of spirit that affected everything I did. I always felt my mother rejected me," he confessed.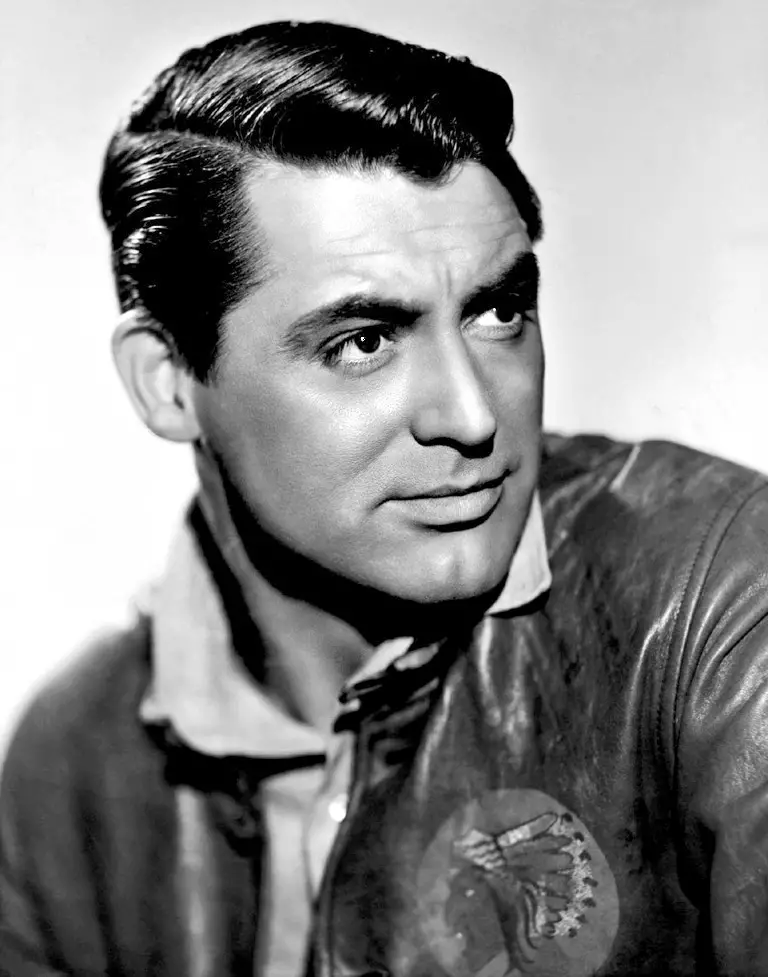 In search for a better life for himself, Grant ran away from home at the age of 13 and became part of the Bob Pender Troupe of comedians and acrobats. The troupe performed in America in 1920, and Grant found in this country his new home.
Once in Hollywood, the young and charming Grant caught the attention of many. He first starred in low-budgets films but it wasn't long before he performed with famous names like Audrey Hepburn , Doris Day, Frances Farmer and Marlene Dietrich. There was something in Grant that made everyone love him. His energy fascinated many, especially his female colleagues.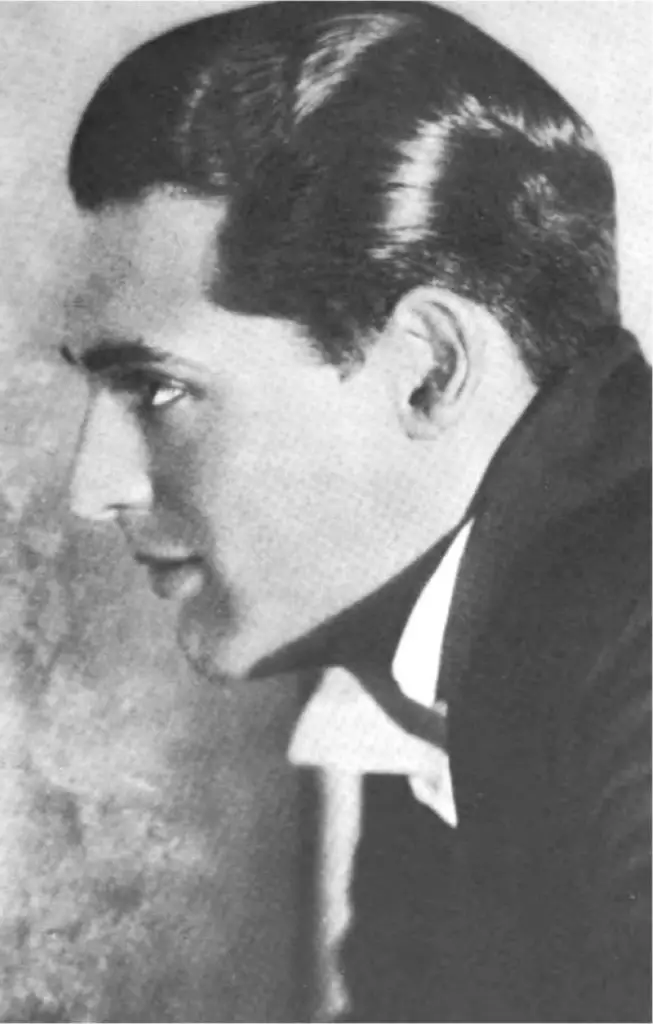 "I had this great affection for him because I knew he understood me. It was an unspoken friendship, which was wonderful. He would open up his arms wide when he saw you, and hug you, and smile, and let you know how he felt about you," Audrey Hepburn whom he played together in Charade said.
"His elegance, his wit, his true professionalism were outstanding, and I learned so much from just watching him work. As a person, apart from his talent, he was warm and affectionate and a joy to have as a friend. He lived simply and was not tremendously social – a very private person. He was also a keen and shrewd businessman; in fact there was no end to his talents. I treasure my memories of him," actress Deborah Kerr, Grant's co-star in Dream Wife, An Affair to Remember, and The Grass is Greener said of him.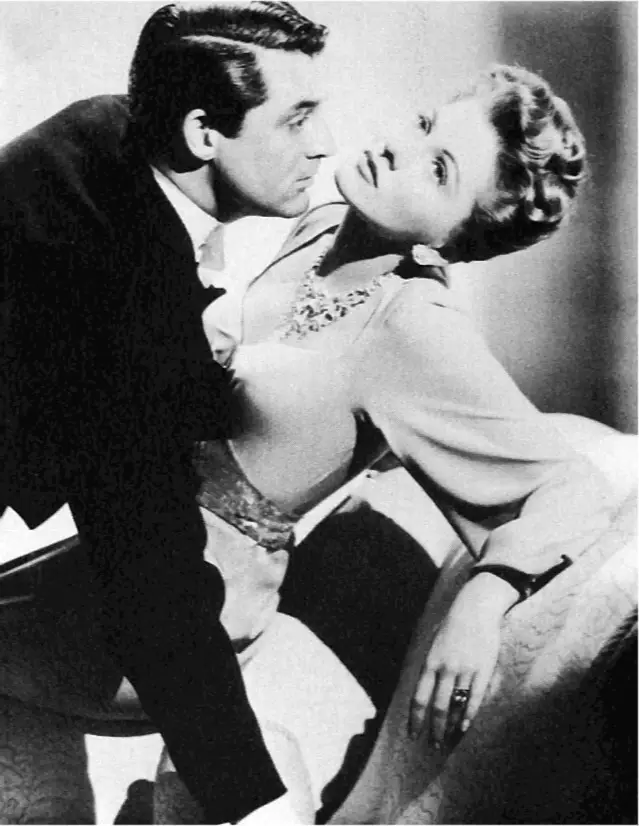 The charmer was married five times.
In 1934, he married his first wife, actress Virginia Cherrill, whom he stayed with for only a year. In 1943, he tied the knot with Barbara Hutton, one of the richest women in the world at the time, but that marriage didn't last long either. His marriage with actress Betsy Drake lasted for 12 years, and Grant married his fourth wife, Dyan Cannon, who was 33 years his junior in 1965. He and Dyan had daughter Jennifer together, the only Grant's child. He became a father for the first time at the age of 62. However, the mother of his child didn't seem to be the love of his life as he divorced her just two years later. Grant's fifth and last wife was Barbara Harris, who was 47 years younger than the actor. He remained with her until he died in 1986.
"I was surrounded by all sorts of attractive girls. I was never able to form attachments. If I had paid more attention I might have found contentment in marriage," Grant said, according to the Daily Mail.
However, the documentary "Women He Undressed" based on the memoirs of Hollywood designer Orry-Kelly, who was Grant's life-long friend and the person the actor shared a home with when he first arrived in the States, implies that Grant had a relationship with the three-time Academy award winner.
Gillian Armstrong, the director of the documentary said of Kelly, "Orry refused to hide his sexuality with a fake marriage. He had such a great sense of personal integrity, and we wanted to capture that sense of bravery in the film." Kelly was sometimes bothered with Grant showing interest in attractive blonde women but it was all fine because he would "always get back home to him."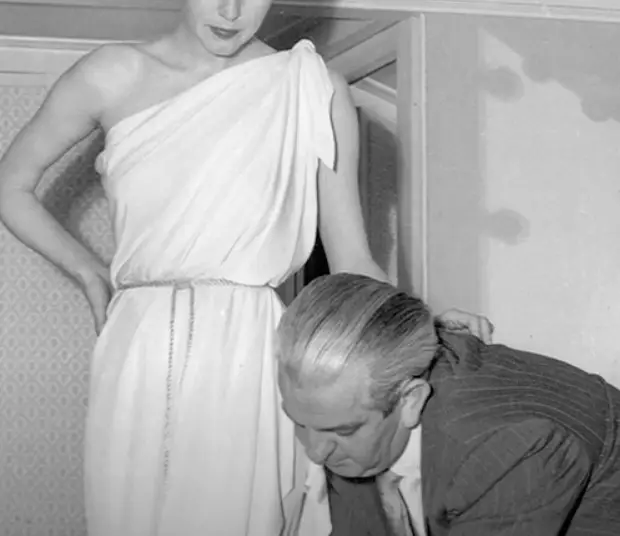 Grant was connected to another famous name, actor Randolph Scott.
The two were apparently only roommates and friends, and Candid photos showing them together in their shared home were just a result of a studio publicity campaign that intended to portray them as eligible bachelors, and not private photos.
In her memoirs, Grant's daughter writes, "Can't blame men for wanting him (…) And wouldn't be surprised if Dad even mildly flirted back. (…) Dad somewhat enjoyed being called gay. He said it made women want to prove the assertion wrong."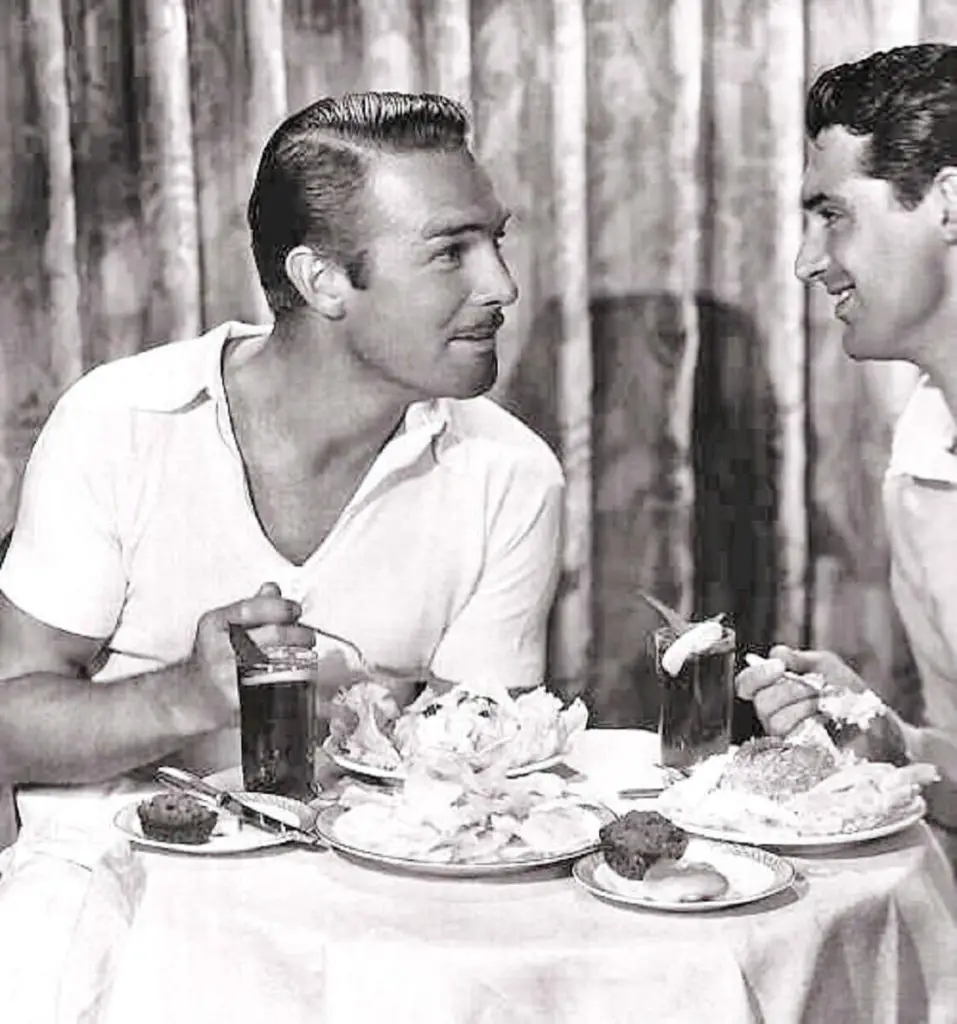 In 1999 this acting icon who gave the world extraordinary performances in iconic movies like Bringing Up Baby (1938), Only Angels Have Wings (1939), Suspicion (1941), Arsenic and Old Lace (1944), Notorious (1946), To Catch a Thief (1955), North By Northwest (1959) and more, ranked second (next to Humphrey Bogart) on the American Film Institute's list of the 100 greatest film stars of all time. Two years after his death, Cary Grant received an honorary Oscar.