The tumultuous relationship and marriage between Prince Charles and late Princess Diana had a lot to do with his affection for his "friend" and lover Camilla.
The marriage ultimately ended in divorce and the heir to the British throne married Camilla instead.
What Charles and Camilla felt for one another happened before he even met the late Princess. Rumors are that the two had great plans together and were eager to tie the knot, but at the time, the Palace didn't see Camilla as a good fit for the future king. Throughout his marriage with Lady Di, Camilla was always there, as though she was trying to remind the Princess she wasn't planning to leave.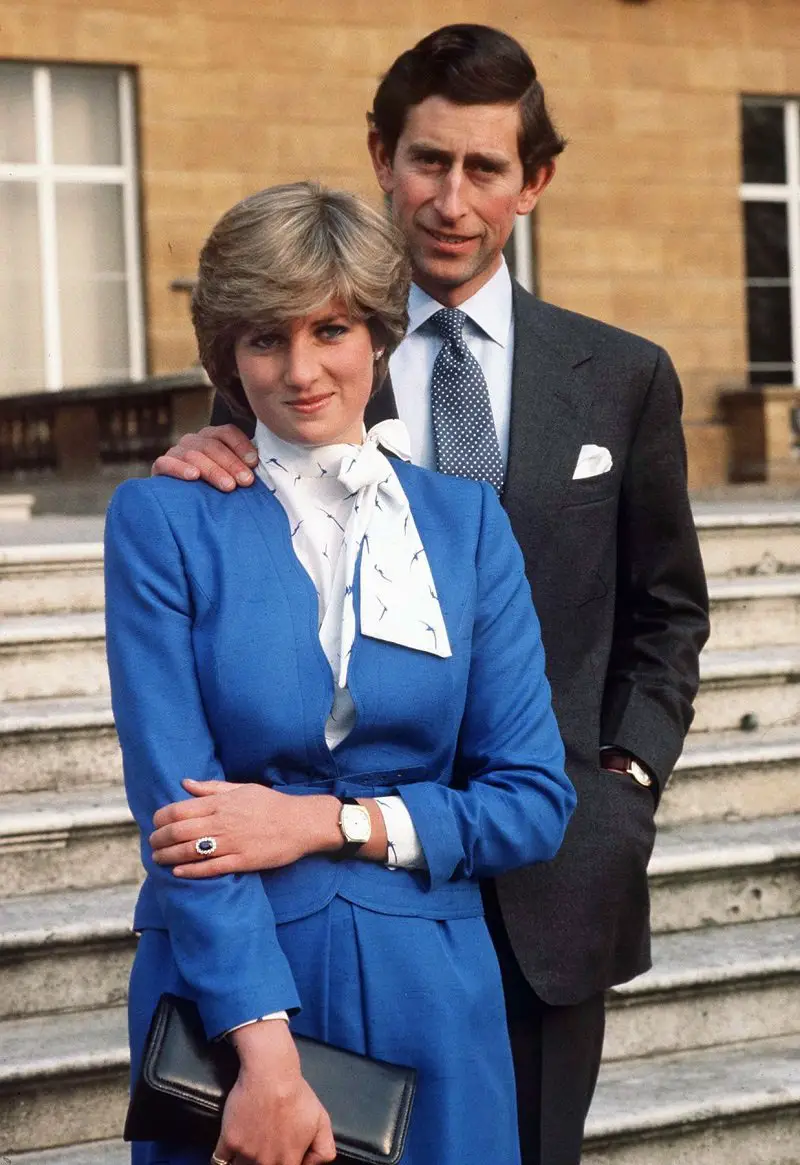 In her biography, Princess Diana recalled how she felt unsettled before saying "I do" because she knew deep down that Charles' feelings for Camilla were still alive. Before marrying Diana, Charles gave Camilla a present. It was a gold chain bracelet with a blue enamel disc intertwined with the inscriptions "G and F" (Gladys and Fred) which stood for Prince Charles and Camilla's nicknames.
Diana learned about this and wasn't at ease. "I was devastated," she said. "He'd found the virgin, the sacrificial lamb, and in a way, he was obsessed with me. But it was hot and cold, hot and cold." She was devastated and told her sisters she couldn't marry Charles. "So I went upstairs, had lunch with my sisters who were there and said: 'I can't marry him, I can't do this, this is absolutely unbelievable,'" Andrew Morton wrote that Diana had said.
Despite her apprehensions, Diana still married Charles two days later at the St. Paul's Cathedral.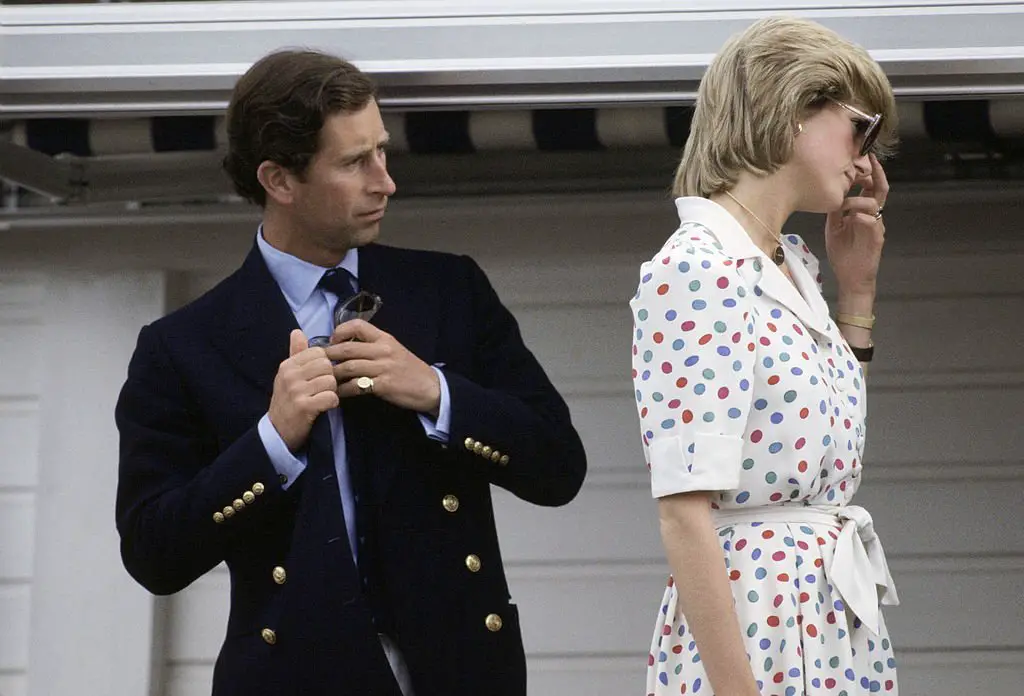 As she walked down the aisle, Diana spotted Camilla among the guests. "Pale grey, veiled pillbox hat, saw it all, her son Tom standing on a chair. To this day, you know – vivid memory," the late Princess said.
It didn't take long before Diana became a much loved member of the Royalty. Britons called her the People's Princess, and she was exactly that. Caring, loving, and calm.
Becoming a Princess meant Diana was entitled to much of the family's jewelry which she always wore with pride. Among the precious possessions given to her by The Queen Mother and Queen Elizabeth was the famous Prince of Wales' Feathers Brooch. The stunning diamond brooch was first bestowed to Princess Alexandra of Denmark in 1863 in celebration of her wedding to King Edward VII. It features diamonds with small emeralds surrounding the Prince of Wales Ostrich Feathers, which are in turn made up of additional smaller diamonds. A stunning piece indeed.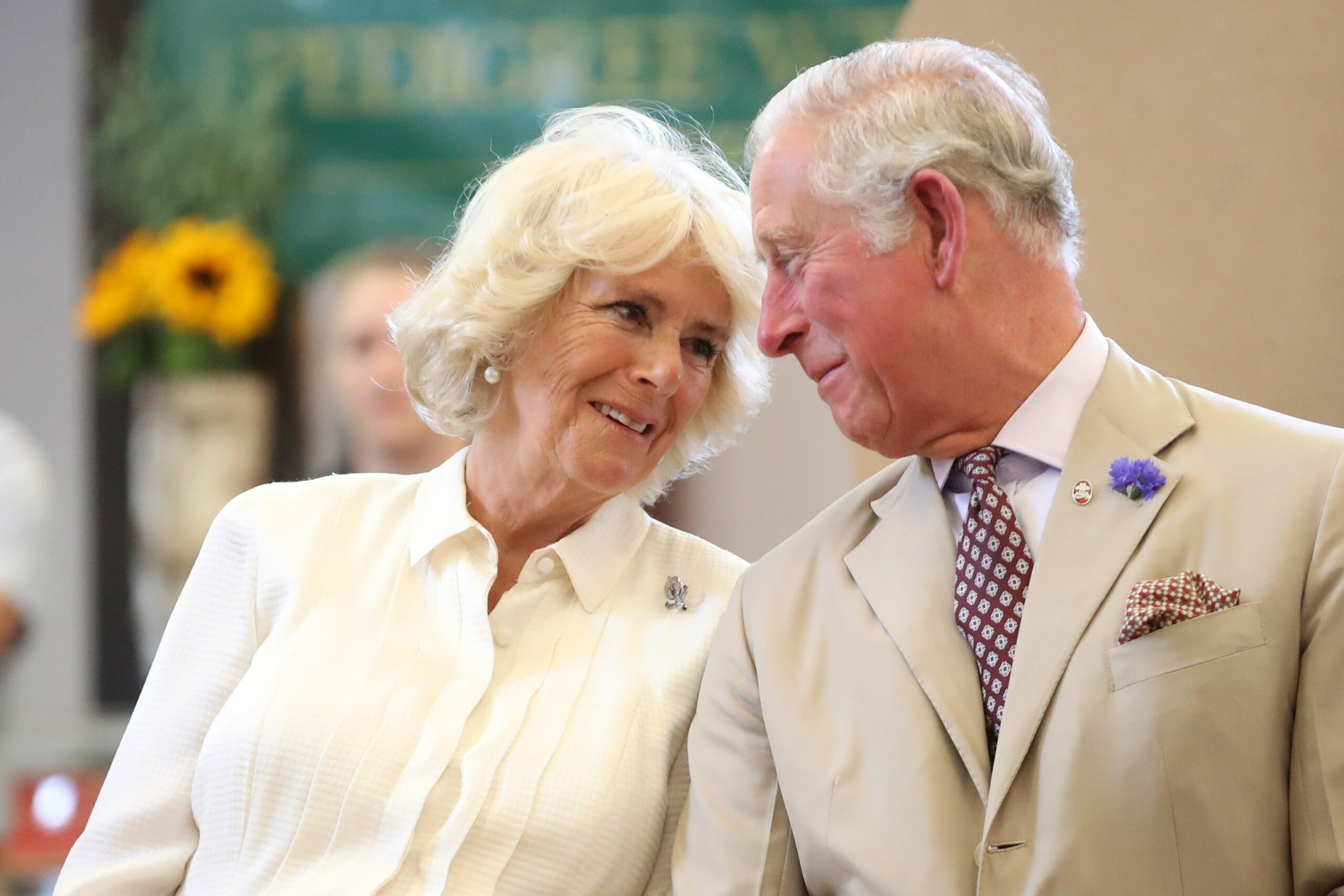 Princess Diana could be spotted wearing the famous brooch as a necklace pendant and it was obvious she was keen on that special piece of jewelry.
Years later, after Lady Di died in a horrific car crash and Prince Charles married Camilla, who is now the Duchess of Cornwall, the brooch, along with other valuable pieces, were handed down to her.
Camilla was first spotted wearing the Prince of Wales' Feathers Brooch a year after tying the knot with Charles during a movie premiere. What caught the attention of many was that she wore it as a brooch, not as a pendant like Lady Di.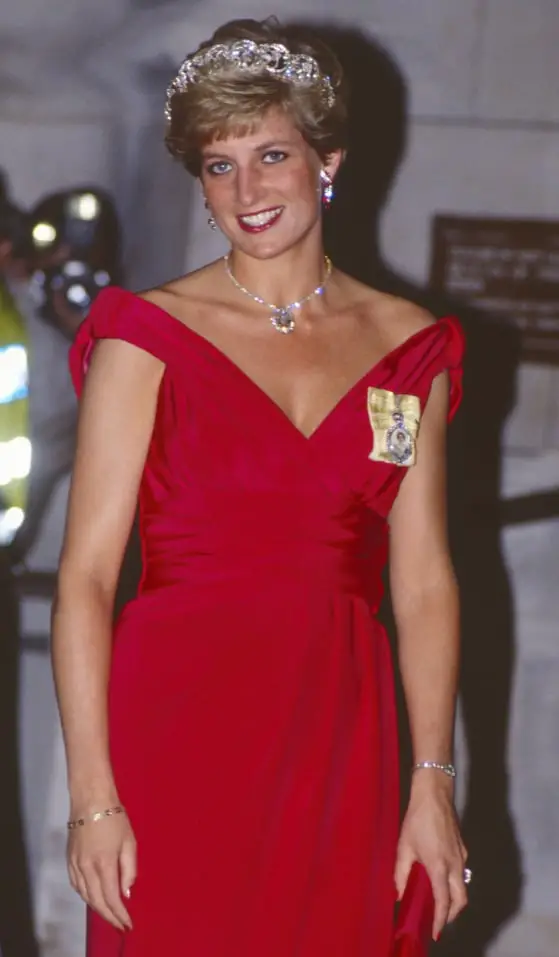 Charlotte White, the Head of Design at 77 diamonds, noted that "The notion of Camilla wearing a sparkling emerald and diamond brooch that once rested gracefully as a pendant on Diana's skin and close to her heart does feel somewhat jarring when you think that many years ago Camilla was Diana's husband's lover.
"And yet, this 158-year-old jewel does contain within it an undeniable link to Prince Charles, the man to whom both these women are inextricably linked," she added, as per Express.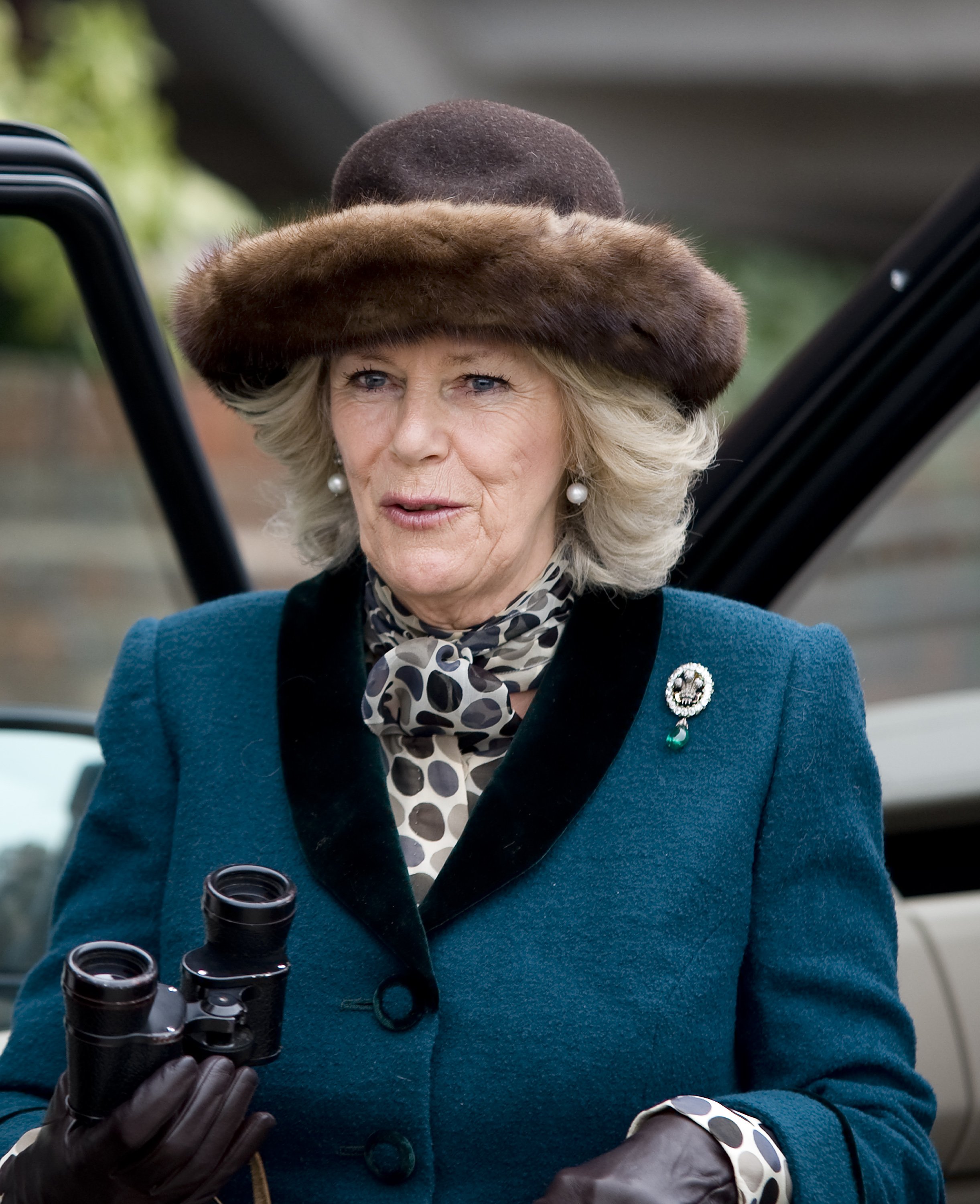 Camilla was spotted wearing the precious gem during other meaningful occasions too, including the Cheltenham Festival in 2012, as well as in 2019, for a reception at Buckingham Palace for Prince Charles' 50th investiture Anniversary.
Being his wife, Prince Charles was said to have been very adamant that Camilla is entitled to all the jewelry that once belonged to Princess Diana.
"It is understood that the Prince was particularly keen for his new bride to wear the brooch because of its association with successive princes of Wales," a source told the Daily Mail.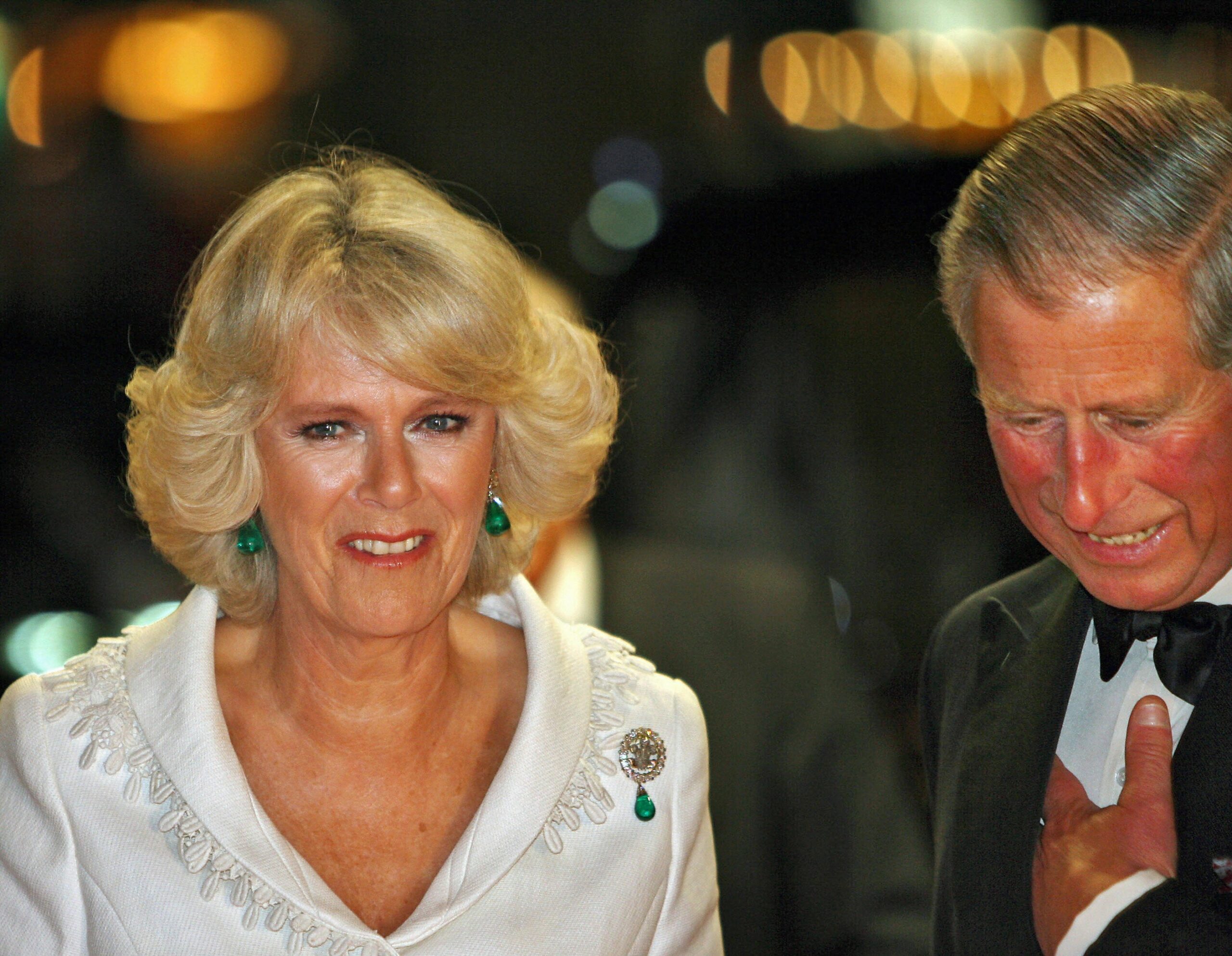 With Camilla's presence in Prince Charles' life, many were convinced from the start that his marriage to princess Diana was doomed to failure.
Please SHARE this article with your family and friends on Facebook.
Bored Daddy
Love and Peace