When these mom and dad were about to bring the newest addition to the family home, they feared of the reaction of their older son. Neither of them could help but wonder whether the boy would love his baby sister. Would he feel neglected? Would he be jealous?
Luckily, they had nothing to fear about. It turned out that their son couldn't wait to hold his baby sister in his arms. He loved spending time with her and taking care of her. However, one very special moment the siblings shared is what caught their parents' attention.
As they placed her in his lap, the proud and overly excited brother started singing a very special song to her; "You are so beautiful."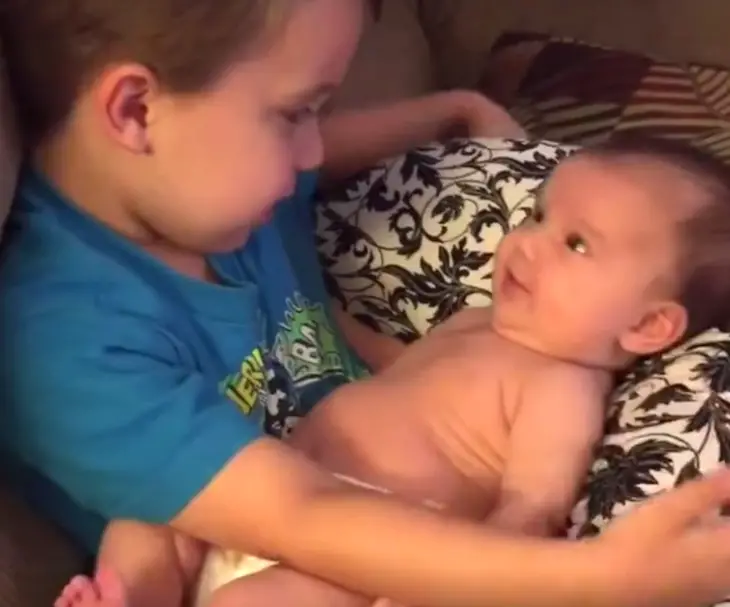 Not many people are familiar with the story behind the lyrics of this iconic piece of music. It was written by Billy Preston and Bruce Fisher and celebrated Preston's mother who was a stage actress. It meant a lot to the musician, so when he learned that Fisher used it during concerts to attract women's attention, Preston felt appalled.
Years after it was written, musician Joe Cocker released a slower version of it and the song became his highest charting solo hit, peaking at number five on the United States' Billboard Hot 100.
Until this day, it remains one of the most beautiful songs ever made, so the little brother singing it to his sister is beyond heartmelting.
We are so glad this emotional moment was caught on tape. You can take a look at it in the video below.