Stories which remind us that humanity is still alive are the best of all.
Recently, a number of people ended up stranded on the Interstate 95 in Virginia. They were forced to spend a day and a half inside their vehicles. Among the people there were a number of children, as well as pets, who didn't have anything to eat or drink.
The freezing temperatures made road conditions hazardous along the 50-mile stretch in Stafford County and the heavy snow, rain, and sleet caused a number of vehicles to jackknife and block the roads on Monday morning. That prevented salt trucks and plows from approaching the area in order to clear the snow.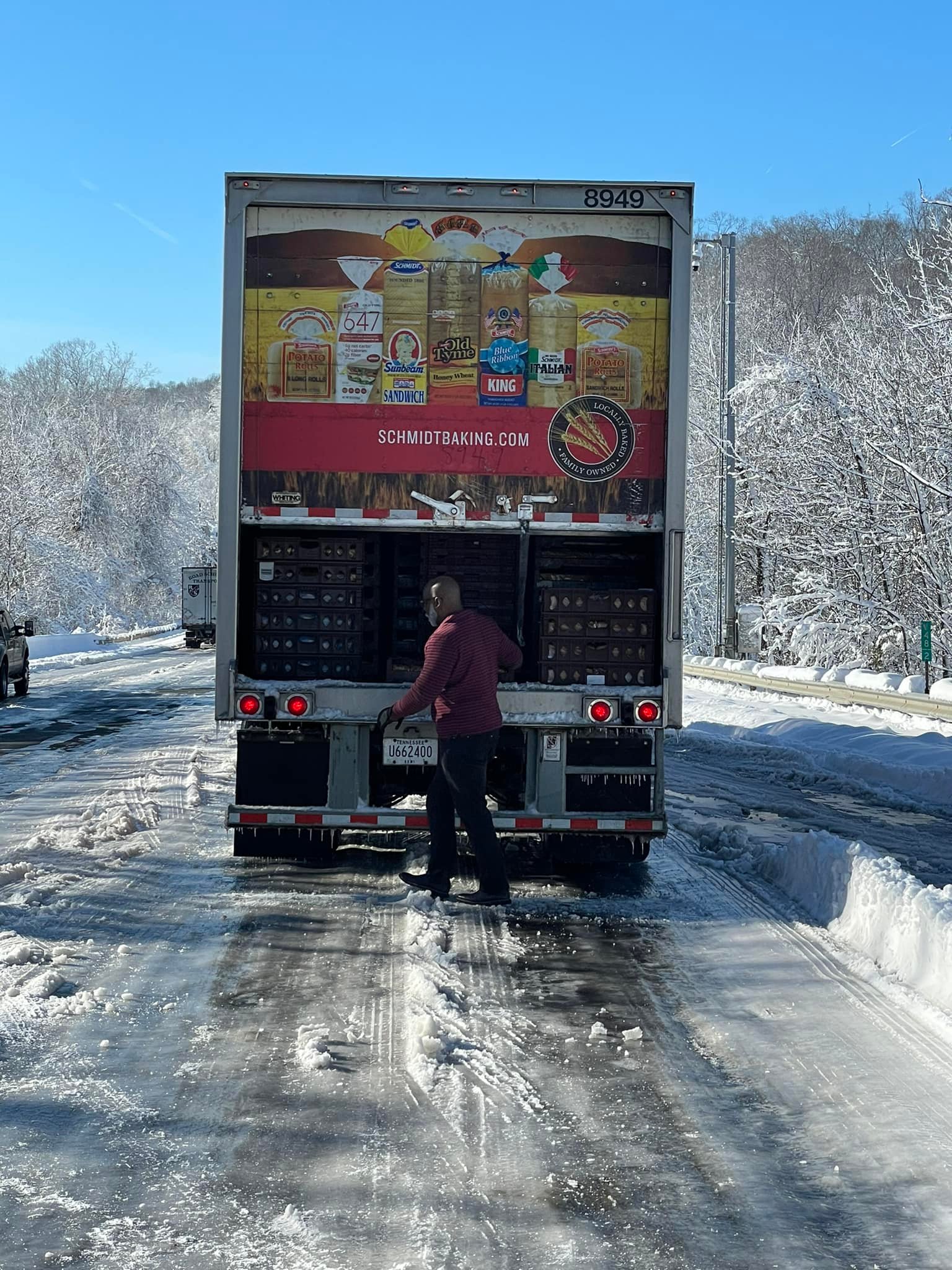 One of the trapped drivers was a woman named Casey Noe. She, just like most of the people in her position, ran out of food and felt exhausted from the waiting.
"After almost 21 hours of being stuck on 95 South, sleeping here over night, not having access to food or water, and all of the nearest towns being out of power we were tired, frustrated, and hungry.
"Many of the people stuck out here had small children, were elderly, had pets in the car, and hadn't eaten in almost a whole day," she wrote on Facebook.
Luckily, Noe noticed a bread truck nearby. She decided to call the company which owned the truck, Schmidt Baking Company, and ask if they were wiling to share some of the bread with everyone around. The owner, Chuck Paterakis, was more than willing to step up. He called the driver and told him to open the back of the truck so that people can get as much bread as they needed.
"This was one of the kindest moments I have ever witnessed," Casey said in her post. "Thank you Schmidt."
Her post attracted the attention of thousands of people who took their time to react to it and re-share it.
Luckily, none of the stranded people got injured, and after long hours, they were all able to head home.