Living with autism can be challenging for so many people who are diagnosed with the disorder. But I guess it's a bit more for young children and teenagers who are yet to find their place in the world. 
These people are very often misunderstood and considered 'different' and even 'awkward' by the members of the society, thus they struggle to fit in.
A 10-year-old boy from Plattsburgh, New York, named Benjamin Giroux was diagnosed with Asperger's syndrome, a form of autism, when we was very young. He could feel he was a bit different from the rest of his peers and he wasn't afraid to speak of his condition out loud. How he did it? He wrote how he felt like on a piece of paper which was given to him as an assignment by his teacher.
The poem he wrote was so deep and touching that his teacher and his parents were at a loss for words. He named his poetic work "I am!"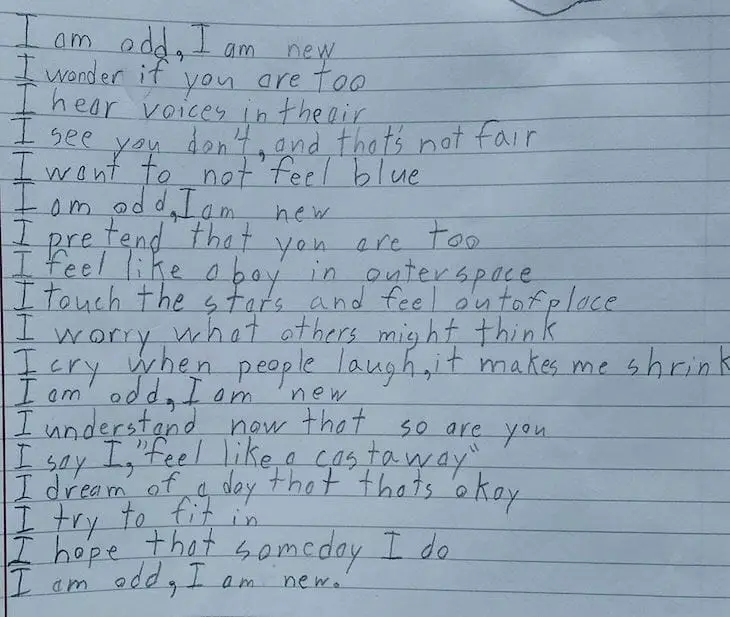 Benjamin's poem was spread on the social media like a wildfire. People would share it along with the hashtag #oddtoo as a form of support for him and everyone else who is on the autism spectrum.
National Autism Association shared his incredibly touching but very true poem, too.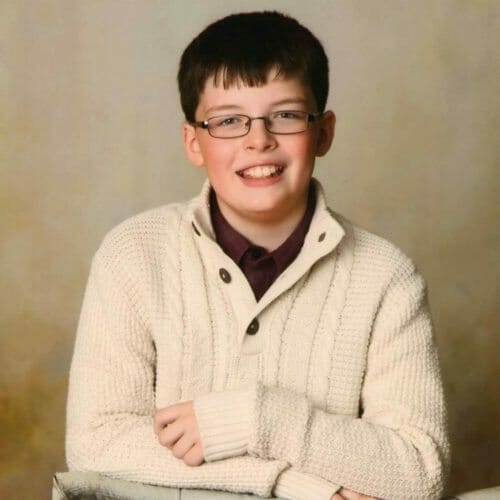 Share this story!