Young children showing incredible skills at playing instruments is always a delight to watch and listen to.
Cole Lam is a young pianist whose talent is described by many as unique. Videos of his enchanting performances can not only be seen on his YouTube channel that counts more than one million followers, by passersby who find themselves at the public places Lam plays at.
This time, Lam could be spotted playing the piano at London's St. Pancras International Station. But, as it turned out, this particular performance was unlike any of his previous public shows.
Namely, as young Lam was showing off his talent, an elderly gentleman approached and tapped him on the shoulder asking him to play Queen's greatest hit "Bohemian Rhapsody." Needless to say, Lam was more than happy to do it.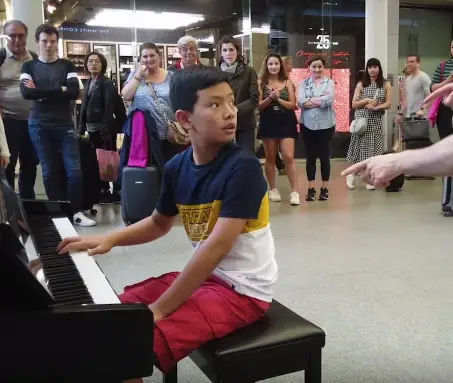 The attention of all those people rushing around the place was then caught by the incredible music produced on that grand piano that once belonged to the music legend Elton John himself. We bet this was the first time for such a powerful melody to be heard from that instrument since John donated it to the station back in 2016.
It's obvious the onlookers are a bit stunned and wonder how can someone so young deliver such performance in front of a huge crowd. As the melody progresses, it only gets better and better, and all those people's smiling faces are just a prove of that.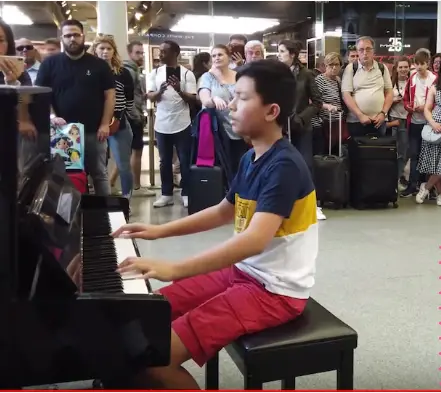 What is interesting about Lam is that the piano is not the only instrument he mastered. If you are lucky enough, you may see him rocking the clarinet and the guitar, or even singing at various public places.
Everyone is eager to listen more of what Lam has to offer. Many even chose to put the performance on tape so that they could watch it over and over again.

By the way, the song is one that is truly iconic. You can see the crowd knows the lyrics by heart as they try to join in Lam by singing. However, they are perfectly aware that his playing is so great that they don't want to ruin it by trying to do an impression of Freddie.
Lam plays the music pretty much as identical as the original one sounds as he's pounding the keys where Freddie once belted the lyrics and goes soft at the quieter parts of this Queen's masterpiece.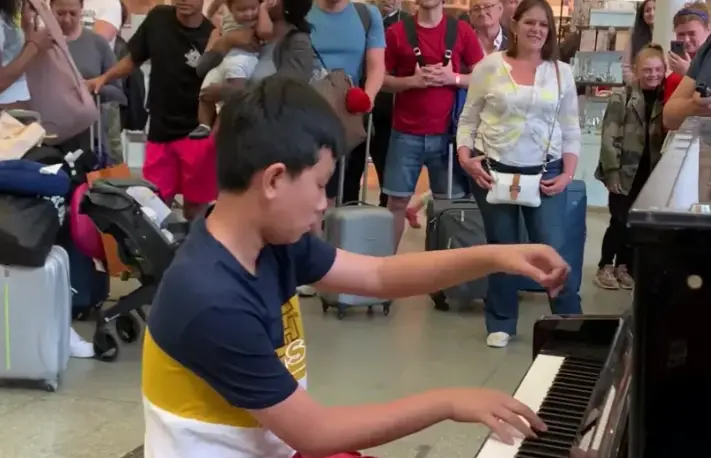 Looking at the people that gathered around Lam, you can notice that only some of them are tapping their feet. They won't even move an inch, that's how enchanted they are by what they are offered at the station where they spent some moments before heading where they all needed to be.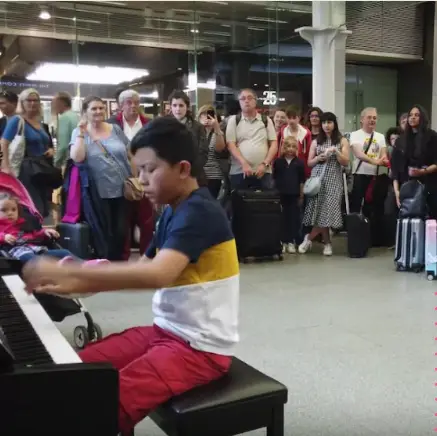 Now, if you wonder why that elderly man requested this particular song at the beginning, it's because he's heard Lam playing it before at this same station. In fact, Lam has performed here more than once, and he treated the crowd with other Queen's hits like "Don't Stop Me Now" and "Under Pressure."
The best thing is that he has also performed some Elton John's songs on his old piano, and that's quite impressing, don't you think so?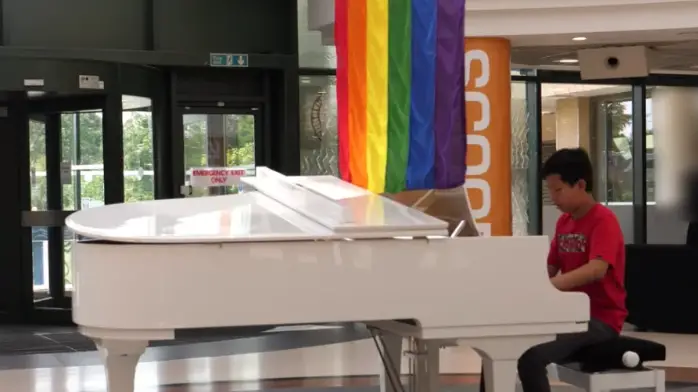 Now, if you ever see Lam performing, be sure to stop and listen. And if you are not that lucky, just visit his YouTube channel where you can hear him sing too.
Be sure to see the video that has been seen by more than 8 million people in just a few days. Enjoy!