Many said that late Steve Irwin's children had big shoes to fill when they decided to follow into his footsteps, but they are showing the world that they are continuing their father's legacy in the best way possible. The love they feel for the animals is enormous and their efforts to preserve different species is effortless.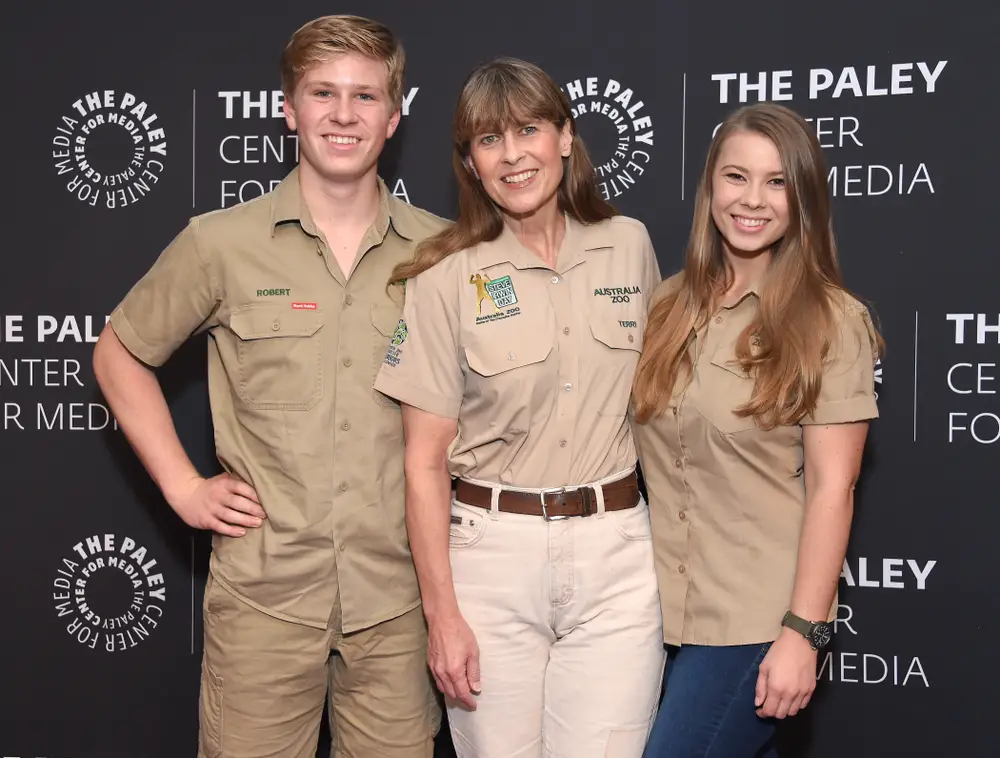 Steve Irwin, The Crocodile Hunter star and one of the most famous conservationists and wildlife experts died aged 44 in what is described as a freak accident. He was pierced in the chest by a stingray barb while filming in Australia's Great Barrier Reef.
Today, his wife Terri, his son Robert and daughter Bindi run the Australia Zoo. Last year, during the devastating wildfire which struck their homeland, the Irwin family helped save tens of thousands of animals. They save approximately 800 koalas each year. Animals which are one of the most famous species of Australia and which hold a very special place in the hearts of the Irwins. In fact, one of the most famous photos of Steve is the one holding a koala in his arms.
In March of this year, the family shared some extraordinary news. Bindi and her husband Chandler welcomed a baby daughter, Grace Warrior Irwin Powell, and the world welcomed a new "Wildlife Warrior."
Grace's parents, as well as her grandma and her uncle, are installing the love for animals in her by introducing her to various species, one at a time.
Introducing Grace to some of the animals living in her backyard @AustraliaZoo. pic.twitter.com/kdlnjibZHJ

— Terri Irwin (@TerriIrwin) April 18, 2021
Last month, the family treated the fans with a photo of Terri and Grace around chickens, and now, an adorable photo of the little princess meeting a koala for the first time melted our hearts.
"We have had lots of smiles, the best giggles and we've met a koala!" Chandler wrote. "Our gorgeous little Wildlife Warrior princess," Bindi commented.
They also shared a photo of Grace wearing an outfit with koala on, it which is on sale to support the family's conservation efforts.
Thank you Irwin family for doing so much for the wildlife.