If you want to see the true face of happiness, just take a look at the moon bear Tuffy having the time of his life at his new sanctuary. This poor bear's life was a tough one. He was kept at a bear farm where he spent nine long years trapped in a 'torture vest' and packed into a tiny cage.
Unfortunately, there are lots of other bears who share Tuffy's life and aren't lucky enough to be rescued the way he was. These farms use these gorgeous creatures for their bile which is extracted directly from their gallbladders. Yes, this is as painful as it sounds. If you wonder why someone would do this, it's because Chinese people use it in the traditional medicine.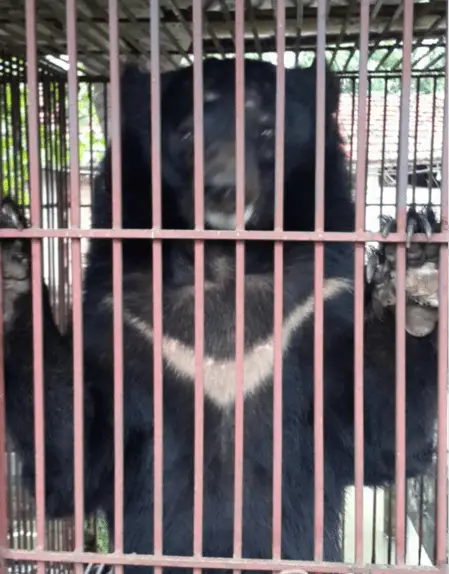 Tuffy's gallbladder was severely damaged and had to be removed, along with some of his teeth, while his paws were sour and cracked. "The cracked paws are common to bile farm bears as they only walk on bars, not grass. Dehydration is likely to have contributed to this too," Animals Asia Bear Manager Louise Ellis said.
Most of these bears never get the chance to see the sun, or roam freely. Luckily for Tuffy, Animals Asia stepped in and managed to get him out of that awful place. He now gets to spend his days doing everything that makes him happy, and that's swimming in his sanctuary pool.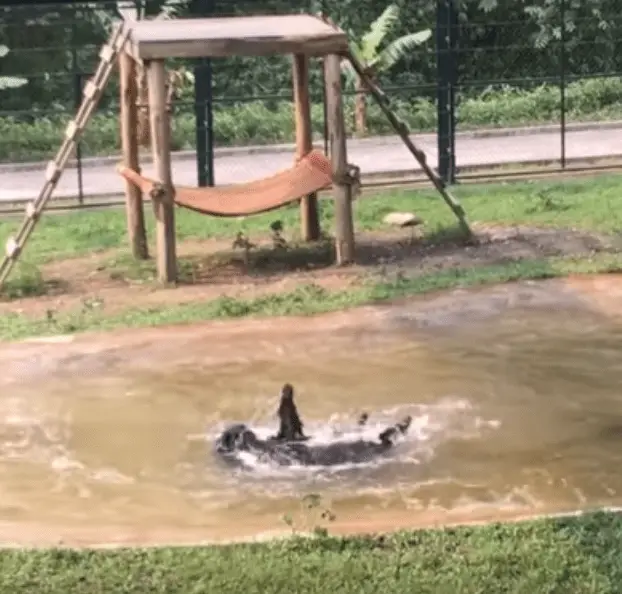 Watching Tuffy having fun is definitely something you don't want to miss.