Brazil is known for its stunning tropical beaches that are one of the best in the world. With dazzling white sand and the clear blue water it feels like you've found a secret bit of paradise on Earth.
These out-of-this-world places are visited by millions of people who enjoy the beauties of the God-given nature. Among all the visitors there are families with young children who can easily get lost among the crowd. 
What is truly amazing is that in case a kid is lost, the beachgoers have came up with a very simple but useful technique of tracking the parents of the lost child down.
With no broadcasting system to cover the large stretch of sand, one of the bystanders puts the child on their shoulders while the onlookers constantly clap their hands.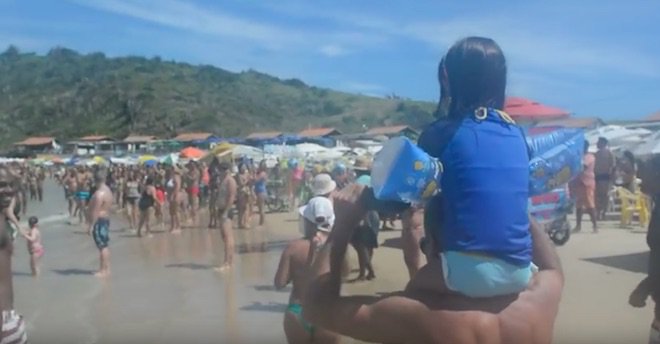 This technique seem to be a very useful one because it has helped many parents reunite with their little ones in a matter of minutes, which would otherwise take a lot more time.
A little girl got separated with her mom at the Pria das Conchas (beach). When the crowed realized the girl was all by herself, they started clapping.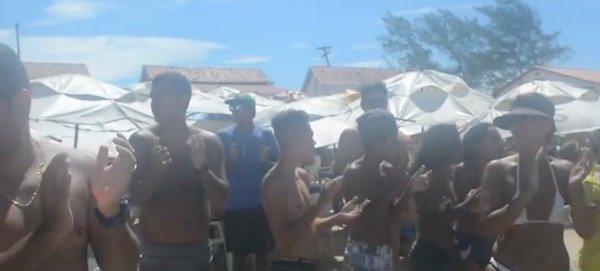 While they were going up and down the beach, a man was standing in the water waving hands.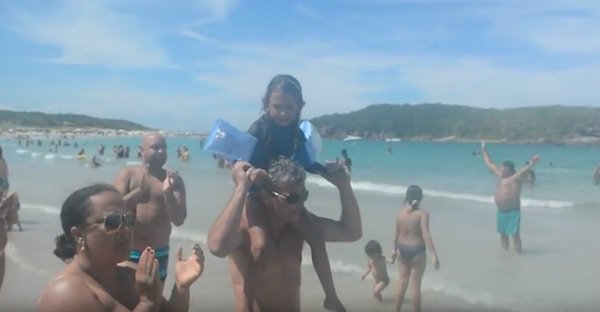 The search for her girl had a happy ending as the mom noticed the people clapping and rushed to take her daughter in her arms. 
We are happy everything turned out just fine for this loving family.
Take a look at the video below.