Barbara Walters is a pioneer who helped pave the way for women in journalism.
Her interviews were never dull, on the contrary, millions of Americans were eagerly waiting for each new guest to pour out their heart to her because she possessed that superpower to have people trust her.
During her career, which spanned almost half a century, Walters interviewed the most famous people of her time, including celebrities, politicians, leaders like Fidel Castro and Saddam Hussein, and each president from Richard Nixon through Barack Obama. She also interviewed Trump, but not as his current role as a president.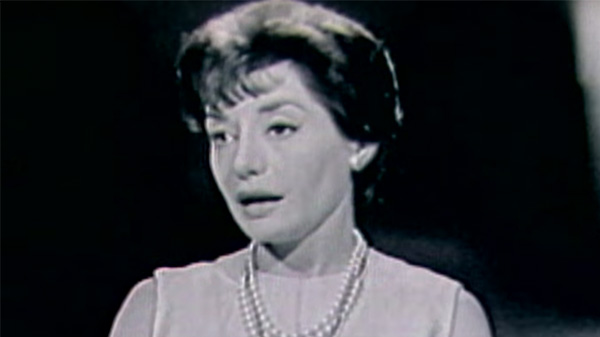 Walters was born on September 25, 1929, in Boston, Massachusetts. Her father, Lou Walters, opened the famous nightclubs Latin Quarter described by The New Yorker as "American version of the type of Parisian night club that had elaborate floor shows with dozens of expensively costumed chorus girl." In 1937, the family moved to "The Big Apple" in an apartment building just off Central Park West. However, Lou's business collapsed and they lost the place. Speaking to The New York Times about her father in 1996, she said, "He had a breakdown. He went down to live in our house in Florida, and then the government took the house, and they took the car, and they took the furniture."
This experience taught Walters that she had to stand on her feet and rely on herself.
So, she graduated from Sarah Lawrence College, Bronxville, New York, earning a bachelor's degree in English, and soon found herself working as an assistant to the publicity director for New York City's NBC-affiliated television station. Her next job was with CBS, where she worked as a writer, and in 1961, she was hired by NBC as a researcher and writer for its popular Today show.
In 1964 she earned the nickname "Today girl," and 10 years after starring alongside Hugh Downs and, later Frank McGee, Walters was named co-host of Today. In 1976, she signed a contract for $1 million per year with ABC, making her the highest paid journalist at the time.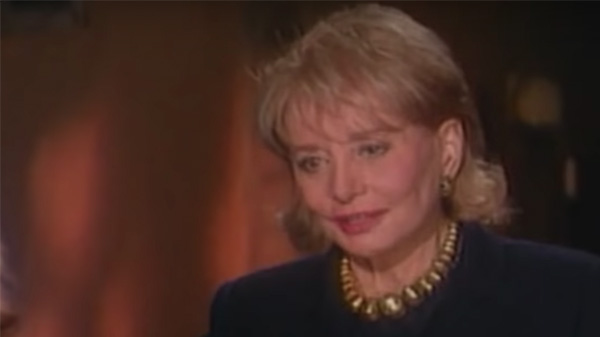 For her impressive career, Walters earned numerous awards, including three Daytime Emmy Awards and a Prime Time Emmy. Her face became the most famous face on TV.
Walters' interview with White House intern Monica Lewinsky, during which she broke her silence regarding her relationship with then president Bill Clinton, remains until this day the most watched interview ever. The eyes of 50 million viewers were on Monica and Walters on March 4, 1999.
Speaking of some of the most memorable interviews, Walters told Oprah Winfrey how she remembers Clint Eastwood flirting with her and having crush on him, she "fell apart."
During the years, Walters hosted most notable shows like The View and 20/20. She excelled wherever she worked and her courage and boldness to ask the right questions at the right time is something many journalists dream of.
In 2014, she felt it was the time for her to say goodbye to her career. "With Barbara's retirement, so goes TV news," longtime news anchor Connie Chung told the New York Times.
She was married twice and has an adopted daughter with second husband Lee Guber. During an interview with Oprah, Walters confessed how she regretted she didn't spend as much time as she wanted with her daughter because she was always busy with her career. "I would have been home more—and you and I wouldn't be talking today," she admitted. "It's not just about spending quality time. It's about time in general. . . When 'Jacki'e was going through the turmoil of her teen years, which I don't want to talk about, it was a terrible heartache. But maybe I did something right, because look how she turned out."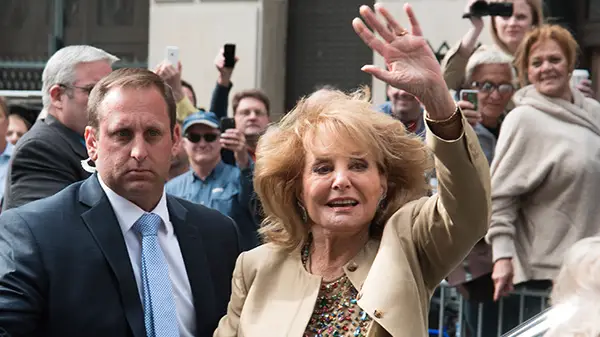 Now, the most famous journalist and host is 91 years old and sadly, it has been reported by certain media outlets and magazines that she is suffering from advanced dementia and that her health is declining with each passing day.
Radar reported last year how a source told them that Walters "is very frail and spends a great deal of the day napping!" adding "On good days, Barbara can distinguish Joy Behar's voice, but on a bad day, she might just hang up!"
We truly hope for the best for this legendary TV icon who marked an era.