Danielle and Adam Busby have their hands full. These two are parents of six beautiful girls, five of which are twins and the only American all-girl quintuplets on record. Their busy schedules and everything that comes with raising their daughters found its way to the screens of millions of Americans, as well as people from other parts of the world.
The reality series OutDaughtered, by the TLC Network, featuring this family's life was first released back in 2016, with its seventh season premiering in June 2020 and still going on.
The description of the show says: "How many people does it take to prepare 40 baby bottles a day, change 420 diapers a week, and administer feedings every three hours? Two, as in Danielle and Adam Busby."
Well, days are never boring in the Buzz world, and it can be seen from the number of cute videos of the girls posted on the family's YouTube channel. One of them, however, was seen by over 2.5 million people and shows sweet Olivia, who the channel refers to as "the youngest of the twins," taking her first steps and reaching a milestone.
As she's taking tiny steps, she suddenly starts laughing so hard that we can't stop laughing either. Her sweet dimples are on point and we can all agree that she's one of the cutest little girls out there.
"She loves to laugh and make others around her laugh. She likes to have an audience. When she get's people laughing, she will dance and spin. Olivia has the biggest dimples," her TLC bio says.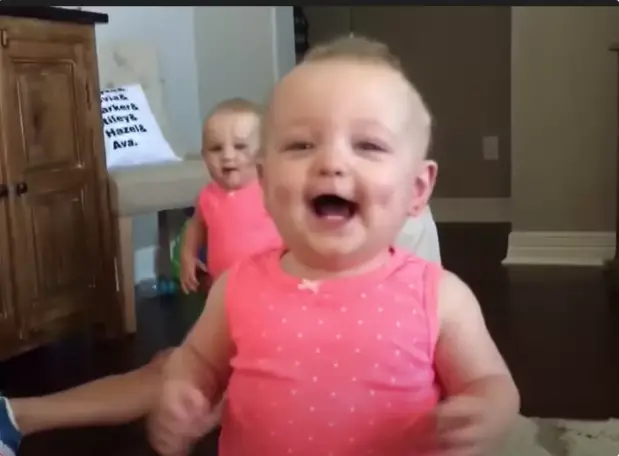 If you are ready for some good laughter, check out the video below.