Officer Rule from the North Bend Police Department went an extra mile for a 4-year-old autistic boy who was saddened because the peppers he was growing got stolen.
Sweet Johnny from Oregon was taking care of his pepper plants and made sure he was checking on them every single day, until one morning when he noticed that they were missing. Johnny felt devastated. He wanted his plants back and couldn't imagine who could have possibly taken them from the garden.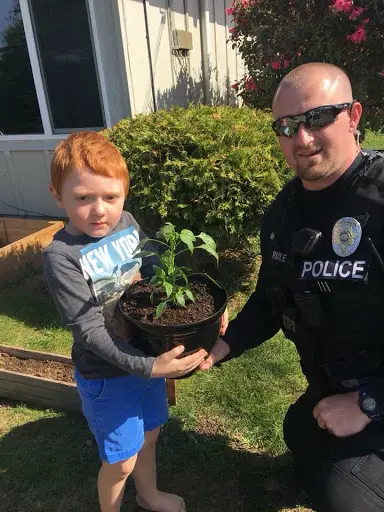 His parents alerted the police of the incident and Johnny was sure the officers would go above and beyond to find his pepper plants. "Don't worry, mommy and daddy, the cops will catch him, and they'll bring my peppers back," the sweet boy said.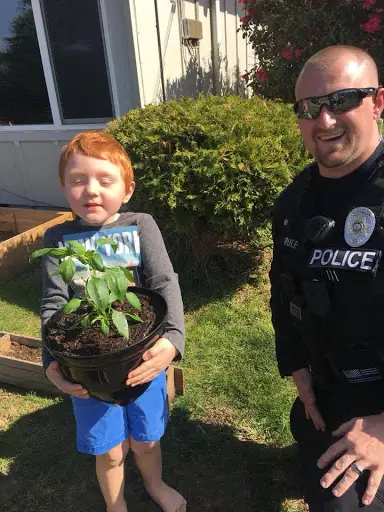 Officer Rule didn't discover who was the person behind the stealing, but that didn't prevent him from putting a smile on little Johnny's face. This incredible man brought Johnny even bigger pepper plant than the one he had.
Thanks to Officer Rule, everything in Johnny's world seemed right again.