If you want to make a name for yourself and turn into a celebrity, then Los Angeles is the place to be. There, even the wildest dreams come true and people become famous for being famous. At least such was the case with the mysterious blonde woman known as Angelyne who appeared on an L.A. billboard and caused a stir. Even today, there are plenty of speculations about who she really is, and no one knows the real truth about this woman.
It was in February 1984 when a billboard of an attractive blonde woman, wearing pink and pouting while staring out across Sunset Boulevard emerged. People kept wondering who she was.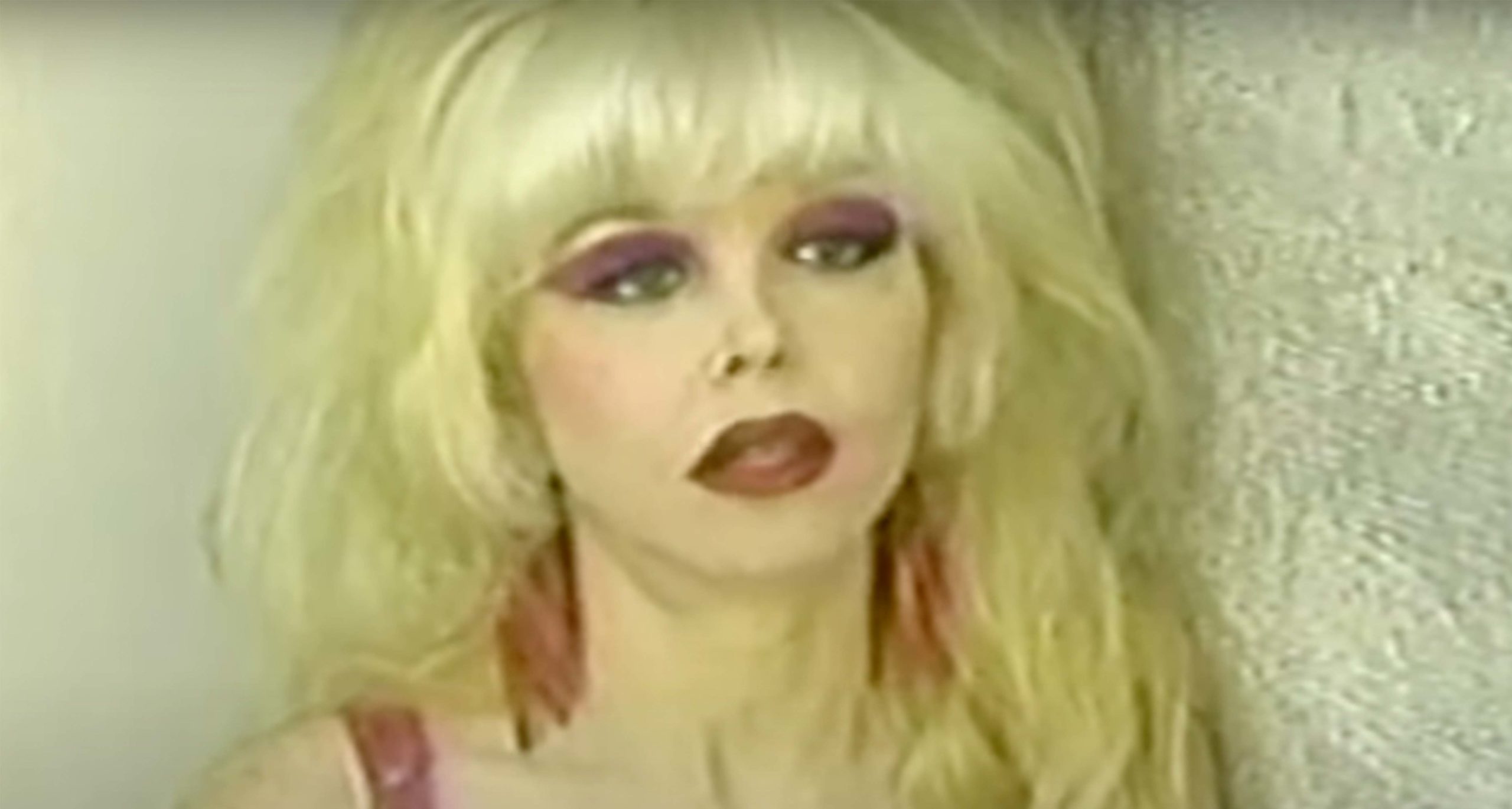 Angelyne, whose real name is believed to be Renee Tami Goldberg, shared plenty of different stories about her background. She once revealed that she was from the Midwest, and other times, she claimed she was from Idaho. "I didn't feel they were competent as parents, and this is where I relate to Marilyn (Monroe)," she said. "She got tossed around as a child too."
It was in 2017 that Gary Baum of The Hollywood Reported went into details about Angelyne's life, but no one is certain that what was revealed is the real truth.
Baum wrote that the "Billboard Queen" was born in Poland on October 2, 1950, as the daughter of Polish Jews who escaped the Chmielnik Ghetto during World War II, and emigrated to Israel.
Eventually, her family moved to New York and later to Los Angeles. When Angelyne turned 14, her mother passed away and she and her father settled in Panorama City in the San Fernando Valley where she attended high school.
The magazine provided documents which showed she changed her birth name to Angelyne Llyne, but according to one of her friends, Scott Hening, this wasn't true.
"This stuff comes up every few years — it seems to get more and more ridiculous," he told The Hollywood Reporter.
"My favorite one of all was this 300-pound black woman who claimed to be her mother. 'I'm your long-lost brother,' 'your twin sister.' Chalk it up to life in Hollywood. I've never heard of 'Renee Goldberg.' It's laughable, it's outrageous.
"I'm not saying the paperwork [from the name change] isn't legitimate," he added. "I'm saying it ain't her. Look, I get emails from another Scott Hennig, a karate expert in Texas. People think that's me. There are a lot of girls out there named Angelyne. I don't know what to tell you. And who knows how legitimate this old stuff is, going back to World War II?"
In a 1995 interview, the "Billboard Queen" said: "People got interested – not in the band, but in me.
"They wanted me. They started interviewing me. That's how it happened. It's my thing. I'm the Billboard Queen."
Earlier in May, she opened up with The Guardian about how the billboard fame affected her life: "It was like BOOM! But to me, being huge is normal. I do well big. I do well at 100ft. Wherever I came from, whatever is core to me, I was born with that."
She then added: "I'm married to a sheikh. Maybe I am a man. My husband paid for everything. A gay guy died and left me all his money. There is a new Angelyne every two years. I'm a prostitute. I was a mystery."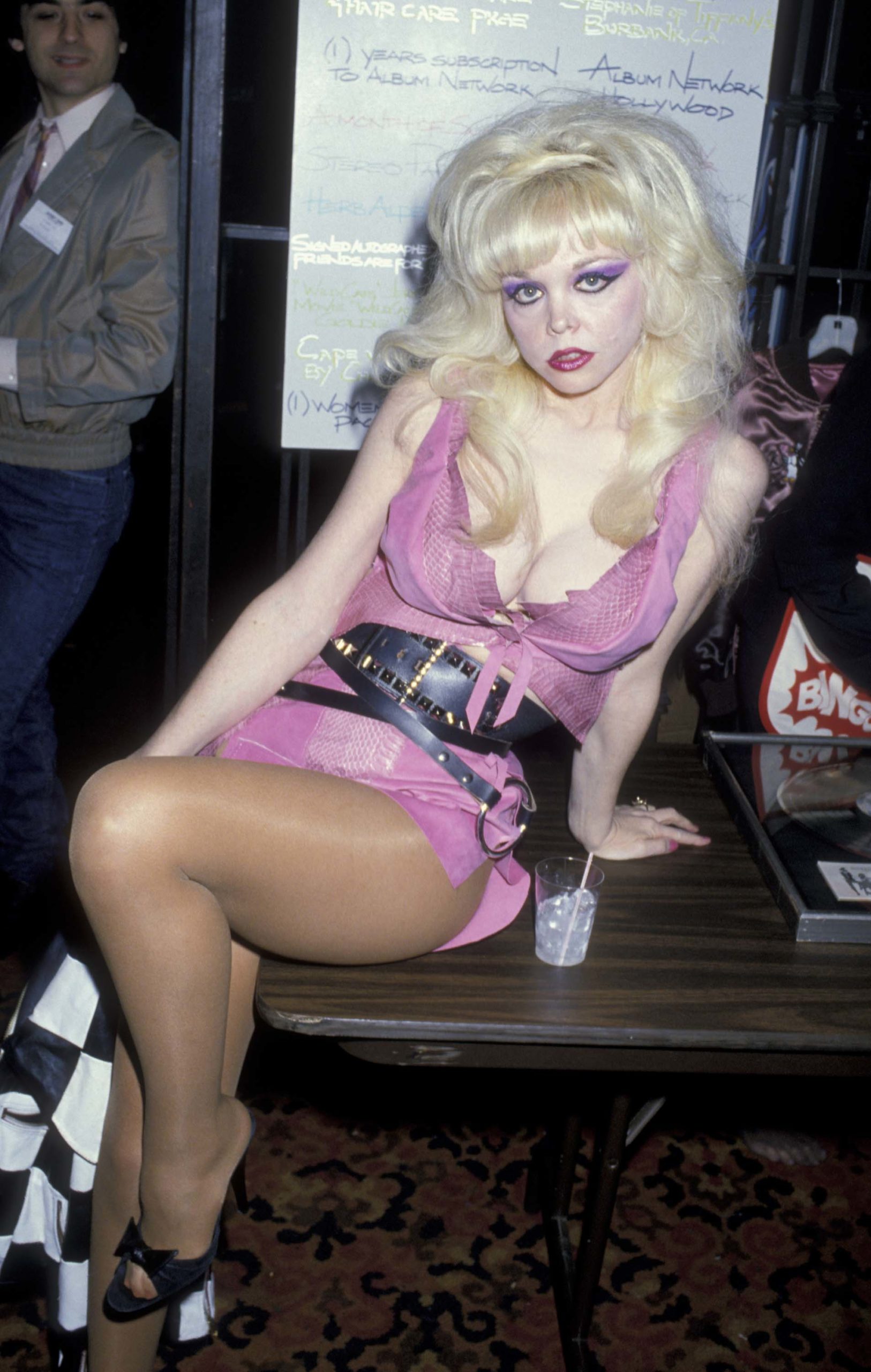 Some 11 years after her first billboard appeared in the heart of L.A., Angelyne had more than 200 billboards all over the city.
"It's so much fun being famous for nothing," she said in a 1987 interview.
"I had to say nothing then because people wouldn't understand. I'm not famous for nothing – I'm famous for my essence. I'm sitting on top of a pink cloud, sending inspiration to the world. The difference between me and other famous people is that I'm only attached to Angelyne. I don't do endorsements. I want my image to be clean – clean, clean for Angelyne."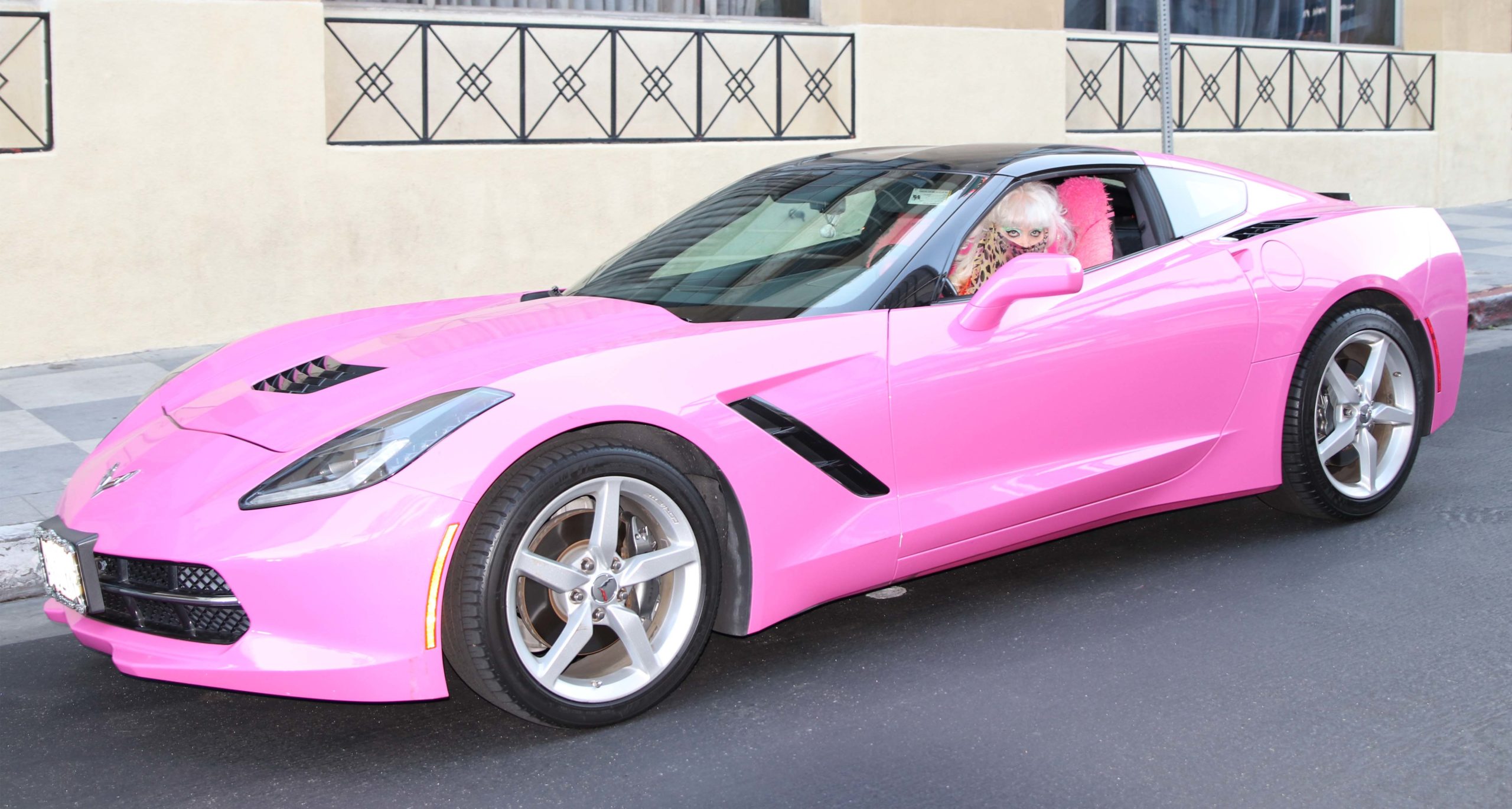 Los Angeles Times wrote that this blonde beauty used to sell postcards of herself for $5, $10 if autographed, large posters for $25, and $35 with a signature. For $45, you could get a large poster signed and adorned with an "authentic lip print."
A mini-series about the "Billboard Queen" was released earlier this year starring Emmy Rossum as the titular character. The series shows the "famous-for-being-famous influencer culture," which Angelyne started. Angelyne, however, wasn't happy with the series and said she was working on a movie about her life herself.
According to Celebtiry Net Worth, Angelyne has a net worth of $500,000.
Please SHARE this story with your friends on Facebook to see what they think.
Bored Daddy