The new season of The Voice UK aired almost two months ago, but the best is yet to come. During the latest episode, we got to witness magic unfolding right in front of our eyes as one of the judges took the stage along with a contestant and made the audience go nuts. 
During the Blind Auditions, the four judges, will.i.am, Jennifer Hudson, Sir Tom Jones, and Olly Murs are faced towards the audience and have no idea which contestant is singing, so they only act upon what they hear and make a decision whether they would turn their seat and give the candidate a chance to proceed to the next round or not. They do get to learn some fun background stories of each of the people performing as well.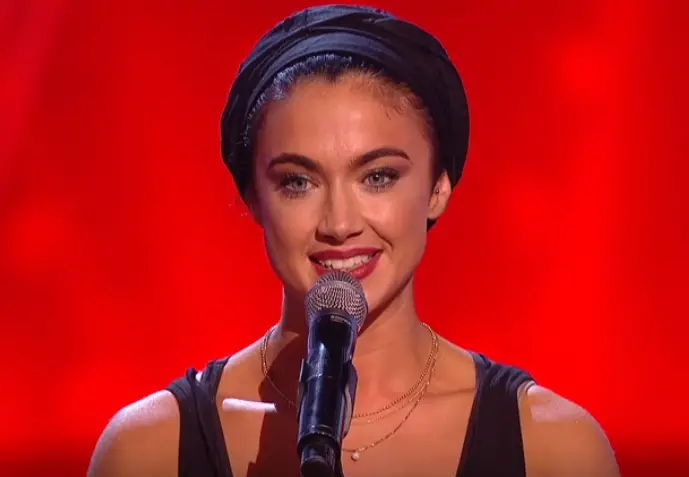 Talented Bethzienna Williams, who is a 28-year-old singer-actress from Barry in South Wales, had the privilege of singing with one of the best singers in the music industry, Sir Tom Jones. His career that spanned six decades says a lot of what an amazing singer and performer he is. He's best known for his huge hits "It's Not Unusual", "What's New Pussycat", and "She's a Lady." During Williams' performance, Sir Tom Jones was curious to learn of her knowledge of Solomon Burke's song "Cry to me." After she admitted how she first discovered the song through her favorite movie "Dirty Dancing," he told his fellow judges and the audience how he enjoys singing that tune. Jennifer Hudson then encouraged him to sing it at that particular moment. The crowd liked the idea and they were all eagerly waiting for Sir Tom Jones to say yes. 
Once he got the microphone in his hands, Williams' got overly excited and happy to be dueting with Sir Tom Jones, and I guess everyone who gets the chance to perform with such an icon would feel the same way. This young singer and actress was ready to grab the opportunity to shine. Everyone got out of their seats and started dancing and clapping.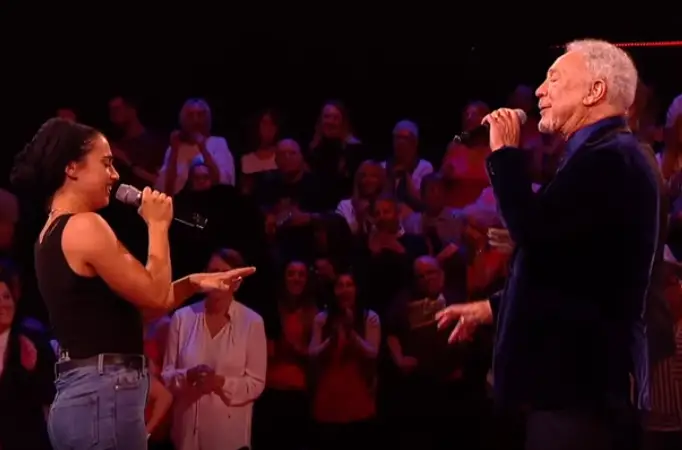 This is definitely one of the best episodes of The Voice so far as Sir Tom Jones showed us how his job of "judging" the contestants is not only limited to commenting someone's singing abilities, but to making everyone have fun time too. We have to admit that beautiful Williams did an amazing job too. She is bound to become a huge name in the music industry.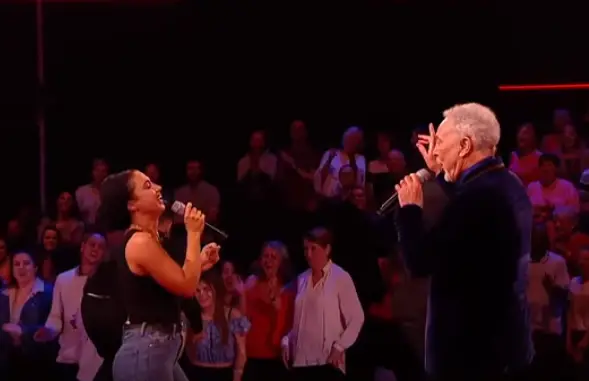 This duet is something you definitely don't want to miss. Enjoy!