It's safe to say that the ongoing court trial involving Johnny Depp and Amber Heard has been the hot topic all around the world. Millions of people are eager to see the outcome of the turbulent trial between the now ex-couple.
Many people who believe that Depp is the victim blame Heard of humiliating the real victims of domestic abuse. Others, however, stand by her side. One of the people who is supporting Heard is her good friend Eve Barlow, a British music writer.
Barlow took to Twitter to explain that many women see Heard as the villain only because they "envy her beauty."
According to her tweet from May 10, those women who despise Amber Heard are the ones with poor self-esteem. Barlow further wrote that these women are full of prejudice towards classic feminine strength and beauty, something Heard possesses.
Barlow was previously ejected from the courthouse for texting and tweeting in the front row during the start of the former couple's $50 million defamation lawsuit.
I was invited to speak on a podcast about Depp v Heard. The interviewer said that many of Depp's supporters are women and they hate Amber Heard. I'm seeing the hatred of women & antifeminist views rising amongst women. Do women hate other women? And if you think they do, why?

— Dr Charlotte Proudman (@DrProudman) May 10, 2022
Barlow's tweet was a reply to a query from legal expert Dr. Charlotte Proudman who asked her followers on Twitter, "Do women dislike other women? Also, in the event that you figure they do, why?"
AH had to fight for her life, despite her position and assumed privileges. She still wasn't afforded a savior. It's much easier to get behind a woman who plays the damsel in distress than it is to empathize with a woman who has had to liberate herself.

— Eve Barlow (@Eve_Barlow) May 10, 2022
Depp has sued Heard on the grounds that she defamed him in an op-ed she wrote for The Washington Post. The trial has been broadcast on Court TV and according to Vanity Fair, the channel's ratings have doubled as a huge number of people closely follow the accusations the exes are throwing at each other.
Last week, Heard testified that Depp abused her back in 2015 during a drug-fueled fight and threatened to "carve up" her face with a bottle. Her testimony is expected to continue on Monday.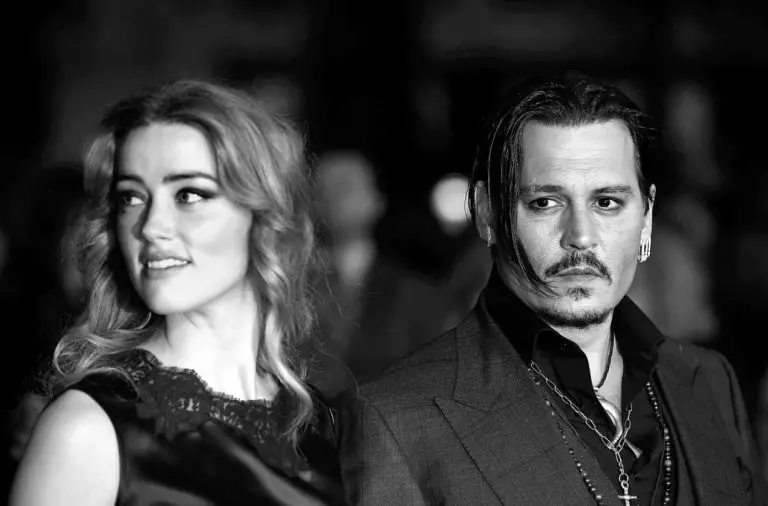 During the past few days, a number of videos showing people reenacting Heard's testimony that Johnny Depp slapped her emerged on TikTok. There is also a petition asking Heard to be removed from Aquaman 2 which is set to be released in 2023.
Referring to the videos, which TikTok is trying to remove, Barlow wrote, "Listen, everyone who defends Amber Heard's TikTok abuse is operating in bad faith.
"You can't argue that it doesn't discourage survivors from coming forward; anybody deliberately ridiculing abuse testimony is contributing to that silence. Period."
Listen, anyone protecting the TikTok abuse of Amber Heard is acting in bad faith. You can't argue that it doesn't have a chilling effect on survivors from coming forward. Anyone actively mocking testimony about abuse is contributing to that silencing. Period.

— Eve Barlow (@Eve_Barlow) May 9, 2022
What are your thoughts on Depp and Heard's trial?
Please SHARE this article with your family and friends on Facebook!